Best Cannabis Stocks For October 2022
Are the best marijuana stocks a worthwhile decision as the market falls? Currently, there are a number of potential drivers for top cannabis companies. Several pieces of cannabis reform legislation in Congress could win support in the upcoming months. If so, it might serve as a catalyst for the top marijuana stocks for the remainder of 2022. This year, the value of Canadian marijuana stocks and related ancillary companies has fallen significantly.
Many people are unaware of the existence of ancillary cannabis companies, which offer services to the industry without ever touching the plant. In general, there are a lot of companies that work with the cannabis industry. Let's examine 2 of the best ancillary marijuana stocks from your mid-September list in more detail.
[Read More] Top Canadian Marijuana Stocks To Watch Last Week Of September
Top Ancillary Cannabis Stocks For October Watchlist
High Tide Inc. (NASDAQ: HITI)
Greenlane Holdings, Inc. (NASDAQ: GNLN)
High Tide Inc.
High Tide Inc. is a cannabis dispensary that also produces and markets cannabis-related goods. An established international producer and distributor of cutting-edge smoking accessories, as well as a well-known Canadian cannabis brand, are all part of High Tide's portfolio. The goal when the business was founded was to become the largest accessories internet marketplace on the planet. The High Tide brand is presently available at 127 retailers across Canada. Blessed CBD's primary market is the UK, and High Tide acquired the business in October 2021. With the opening of its 66th retail cannabis store, the firm increased its market share and assumed the top supplier position in Alberta. High Tide made the biggest acquisition it had ever made when it bought NuLeaf Naturals.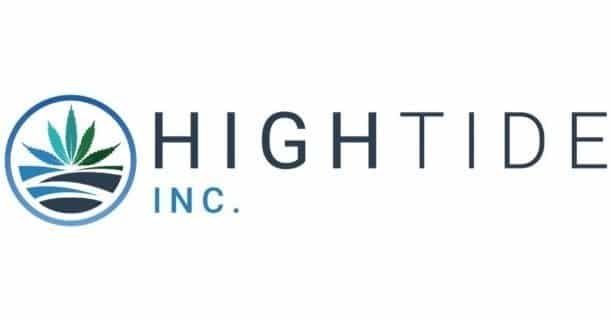 The business just concluded acquiring Smoke Cartel Inc. and debuted the Grasscity brand, which sells hemp-derived CBD products. To join the US cannabis industry, quick-moving High Tide bought the well-known online shop Dankstop. Sales rose by 98% in the second quarter of 2022, while adjusted EBITDA rose for the ninth consecutive quarter, according to financial information released by High Tide. Sequentially from the most recent quarter to the previous one, same-store sales increased by 23%. Sales increased as well, from $40.9 million at the same time in 2021 to $81.0 million in the second quarter of 2022.
From the previous quarter to the current one, revenue increased by 12% sequentially. Gross profit increased by 51% to $22.7 million in the second quarter of 2022 from $15.0 million in the corresponding quarter of 2021. In July, the company acquired nine operational retail cannabis stores from Choom Holdings.
HITI Stock Performance
The shares of HITI finished at $1.39 on September 26th down 2.80% in the last month of trading. The stock is currently trading in a 52-week price range of $1.35 to $7.98, down 67.29% year to date. HITI stock has an average price target of $5.44 per share, according to Tip Ranks analysts. In this example, the upside would be 291.37% over the current market price of $1.39.
[Read More] Marijuana Penny Stocks Holding Gains This Month
Greenlane Holdings, Inc.
Internationally renowned cannabis accessory company Greenlane Holdings, Inc. The company's main products for sale in the US and other nations are high-end vaporizers, child-safe packaging, and cannabis accessories. Presently, Greenlane products are sold in more than 11,000 shops worldwide. The merger between Greenlane and KushCo Holdings, Inc. was finished in 2021. The company bought DaVinci, a well-known designer, and manufacturer of expensive portable vaporizers.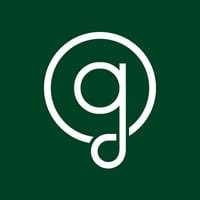 According to the company's third quarter 2022 figures, same-store sales increased by 46% when compared to the third quarter of the previous year and by 18% when compared consecutively. In specifically, revenue rose from $48.1 million in the same quarter of 2021 to $95.4 million in the third quarter of 2022, a 98% increase. With a current annual revenue run rate of over $400 million, the company is also getting close to having the highest revenue of any cannabis company reporting in Canadian dollars. Regarding the distribution of Greenlane brands across Latin America, a significant agreement was reached between Greenlane and Universal Distribution. Once Greenlane has finished purchasing KushCo Holdings, it may rank among the largest support service providers globally.
GNLN Stock Performance
GNLN stock closed at $1.71 on September 26th down 9.04% in the past five trading days. Currently, the stock has a 52-week price range of $1.70-$52.00 and is down 91.13% year to date. According to analysts at Tip Ranks GNLN stock has a 12-month average price target of $5.00 per share. In essence, this would represent an increase of 195.86% from its current trading price of $1.71.
[Read More] Looking For Top Marijuana Stocks To Buy? 3 Ancillary Pot Stocks With New Lows
Making Better Short-Term Investments With Pot Stocks
In September, these top ancillary cannabis stocks hit new lows; as they begin to rebound, investors may find value in the stocks. You can examine a company's financial statements and recent news releases to decide whether an asset is suitable for your trading strategy and portfolio. Understanding technical indicators and chart patterns can help you make better trading decisions. These equities may be among the finest cannabis-related ones to monitor before October.