Top Canadian Marijuana Stocks To Keep On Your Radar This Year
Are you investing in the right marijuana stocks? Many who are new to the cannabis sector are looking for the right companies to invest in. Well, today the least it is a bit of a learning process one that involves trial and error. Back in 2021, the bulk of marijuana stocks was faced with a big decline in trading. This created a lot of fear and caution for some. Yet outside of the market the cannabis industry is growing and profiting at a fast pace. With this many are still keeping an open mind on how to get involved. Now not all marijuana stocks have seen a bad drop.
This was the case for certain ancillary marijuana stocks mainly due to the company not solely relying on cannabis as its only niche. Still many are stuck trying to figure out which are the best marijuana stocks to buy right now. This process is one of heavy research and proper execution. Meaning you want to do your homework on each cannabis stock you want to invest in.
If the company is one that you feel shows the most potential and least risk that is one to consider adding to your portfolio. Ultimately the choice of which marijuana stocks to buy is on you. Some analysts have predicted that with all the state-level cannabis reform that MSOs are good position.
Marijuana Stocks And The Progress Of The Cannabis Industry
As more success continues out of the market the hope is it will bring in consistent momentum. Some pure-play marijuana stocks could also see solid gains with the increase in cannabis demand nationwide. Yet the sector has been incredibly volatile for some time. Except up until recently there haven't been long periods of upward movement. Still, there is much to be seen that can help the sector sustain any progress momentum. With the above info, you now have a good starting place on how to find the top marijuana to invest in. As well once you find what works use that strategy and adjust when something doesn't work. Being an investor you want to mitigate your risk and give yourself the best chance at seeing a return off your investment.
Top Marijuana Stocks To Watch This Year
Canopy Growth Corporation (NASDAQ:CGC)
HEXO Corp. (NASDAQ:HEXO)
Canopy Growth Corporation
Canopy Growth Corporation Corporation, together with its subsidiaries, engages in the production, distribution, and sale of cannabis and hemp-based products. Which are for recreational and medical purposes primarily in Canada, the United States, and Germany. It operates through two segments, Global Cannabis and Other Consumer Products. In recent news Canopy announced the extension of the Ace Valley brand portfolio, bringing two new beverages and hard candy formats to market. Marking the brand's first-ever beverage offerings.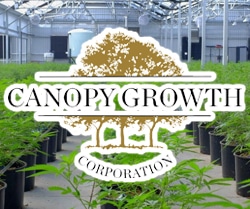 This would be Daylight and Moonwave are occasion-based ready-to-drink THC and CBD-infused drinks designed to help consumers start and end their days. Newly launched Citrus Ginger Super CBD hard candies are the brand's first single 20mg CBD-infused hard candy product. Daylight and Moonwave bring the first occasion-based cannabis beverage portfolio from Ace Valley to the Canadian market. As the CBD-infused edible market in Canada evolves, sales for CBD-infused candy have increased more than eight times in the past year1. With growing consumer demand, Ace Valley is introducing its first-ever CBD-infused hard candy.
[Read More] Top Marijuana Stocks To Watch For February 2022
Words From The Company
"We're thrilled to bring the first infused beverage and hard candy format to the Ace Valley portfolio which continues to delight Canadian consumers with its roster of premium, ready-to-enjoy products," said Tara Rozalowsky, Interim Chief Product Officer. "We've developed our innovation pipeline to meet the evolving nature of how cannabis is consumed and the growing consumer demand for products used for different occasions and use cases."
HEXO Corp.
HEXO Corp. through its subsidiaries, produces, markets, and sells cannabis in Canada. The company offers its adult-use and medical products under the HEXO brand name. At the end of January, the company provided an update on "The Path Forward". Which has helped the company maintain its #1 position in Canada's recreational market. As well the company also announces Redecan's product and market expansion. Also, news worth mentioning is at the start of January Hexo announces the appointment of a new board member and acting CFO. William Todd Montour will become the Company's Board of Directors. Which happened following the resignation of Jason Ewart, effective immediately.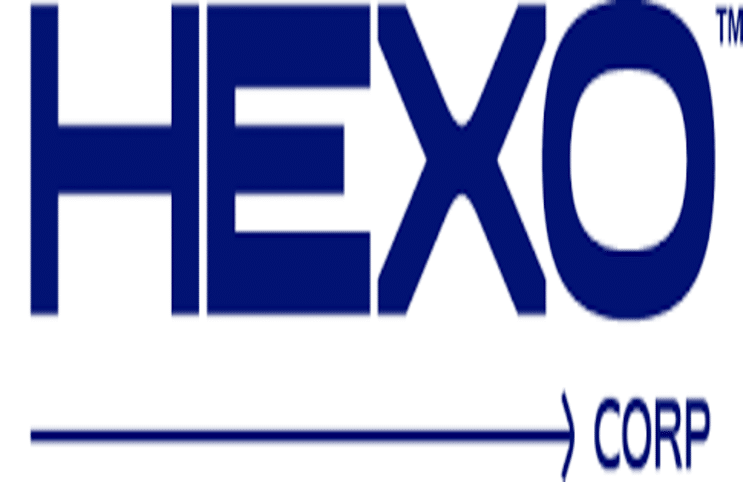 Will Montour co-founded Redecan, which before HEXO's recent acquisition was Canada's largest privately-owned licensed cannabis producer. Mr. Montour played a critical role in transforming Redecan from a medical supplier to a recreational cannabis powerhouse.
[Read More] Top Marijuana Penny Stocks To Buy? 3 For Your Watchlist Right Now
Before joining Redecan, Mr. Montour spent thirteen years supporting his family's tobacco company, the largest privately-owned Indigenous company globally. Furthermore, Hexo is pleased to announce the appointment of Curtis Solsvig as acting-Chief Financial Officer, effective immediately.