Top Marijuana Stocks For This Weeks Watchlist
As marijuana stocks start to see some of their recent momentum die down investors are getting anxious. This concern stems from the last year of trading and how federal reform failing to pass led to a downtrend. With no new update on the matter, many marijuana stocks have begun to see a pullback. Now even though the sector is down some have taken this time to find the best marijuana stocks to buy. At this time many want to see more consistency in the way the sector performs. In the last several months when a company would catch a wave of momentum, it did not last long.
This market behavior makes it difficult for shareholders to fully take advantage of this volatility. Still, with all that is going on in both industry and politics, there are many factors that can help gain more consistency. Right now as many know the focus is passing federal cannabis reform. Whether enacting cannabis banking or ending prohibition altogether at the rate the cannabis industry is maturing a change must be made. The cannabis industry as a whole from the USA to Canada and other regions is still rather young. Yet the speed at which the industry is growing has been unmatched by a few other businesses.
Investing In The Best Marijuana Stocks 2022
For those who may be new to investing in marijuana stocks the market is in a place where there is still time to take advantage. First build a list of companies you feel would be a good fit for your portfolio. Before you start to invest learn about each company and do as much research as you can. Keep an eye on the market to get a better understanding of the action that is taking place. Take notice to which marijuana stocks are doing better than others. Once you have found a good game plan stick to and trade your plan. Plus with how unpredictable the marijuana stocks can be a buying opportunity could happen without warning. The marijuana stocks below are some options to keep on your radar.
Top Marijuana Stocks To Catch Your Focus
Verano Holdings Corp. (OTC:VRNOF)
Jushi Holdings Inc. (OTC:JUSHF)
Verano Holdings Corp.
Verano Holdings Corp. operates as a vertically-integrated multi-state cannabis operator in the United States. It engages in the cultivation, processing, and retail license of cannabis in Illinois, Florida, and Arizona. As well as Maryland, Nevada, Ohio, Michigan, Massachusetts, Arkansas, New Jersey, Pennsylvania, and West Virginia. Since mid-December VRNOF stock has been on a volatile trading pattern. Specifically some days the company is up and others it's down.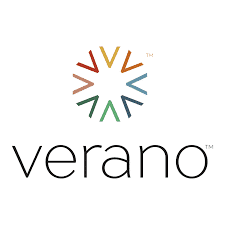 Looking from December 20th to the start of 2022 VRNOF stock was able to sustain this upward push. From the 20th to the 13th of January VRNOF stock was up 24 percent. Yet after this run, the company began to trade down. This decline lasted up until the start of February. When the new month began VRNOF stock was starting to regain its momentum. In fact from February 1st to the 16th the company was showing strong upward trading. However, as history would repeat itself the company has once again fallen. Now with May soon to begin it's possible to see this marijuana stock to watch see another recovery.
[Read More] Are You Investing In Marijuana Stocks? These 2 Could Be Right For You
Jushi Holdings Inc.
Jushi Holdings Inc. a vertically integrated cannabis company, engages in the cultivation, processing, retail, and distribution of medical and adult-use products. It focuses on building a portfolio of cannabis assets in various jurisdictions in Pennsylvania, Virginia. As well as Ohio, Illinois, California, Nevada, and Massachusetts.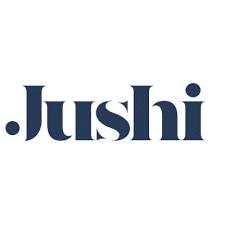 Back on the 22nd of February, the company announced a series of cannabis brands and product launches in Massachusetts. The initial debut started with its flower brands, The Bank and Sèchè. The Company is also expected to launch its vaporizable cartridges & jarred concentrates line, The Lab. Plus its edibles line, Tasteology, in the second quarter of 2022, pending regulatory approval.
[Read More] Best Marijuana Penny Stocks To Buy Right Now? 3 For Your March Watchlist
Words From The Company
"We are excited to roll out our complete line of industry-leading brands and products to the people of Massachusetts," said Jim Cacioppo, Chief Executive Officer, Chairman and Founder of Jushi. "Through our high-performing retail stores in Tyngsborough and Millbury and our newly expanded Lakeville grower-processor facility, we aspire to redefine the customer experience in Massachusetts' rapidly maturing adult-use market