Top Marijuana Stocks To Keep On Your Radar This Month
It seems that with the excitement of federal reform marijuana stocks are showing better trading. In the last 2 weeks, some marijuana stocks to watch have started to see a recovery. As mentioned this current momentum is mainly due to a cannabis banking measure that just passed the House. As well as Senate Majority Leader Chuck Schumer giving an update on when he will introduce his long-awaited bill. The big focus for many cannabis stocks investors is passing federal cannabis reform.
Essentially the downtrend of 2021 was from congress, not advancing federal reform. Which is still the cannabis industry's big priority and focus. Yet what if 2022 is not the year we see an end to prohibition what will keep investor's spirits and the sector up. Well beyond federal reform new states are soon to vote on cannabis legalization. Right now more than half of the United States has legalized marijuana in some form. From this MSO's like Truelieve cannabis corp have been able to tap into these emerging markets. Another result of this progress is seeing an increase in revenue.
This success can also lead to seeing better overall trading. Now just because a company is successful out of the market doesn't mean it will always lead to increased trading. Furthermore back in 2021 some cannabis companies joined forces and created what some are calling super companies. So now in 2022 most of these mergers and expansions are complete and have yet to produce. Still, there is the great promise behind many of these new ventures.
Marijuana Stocks To Watch As The Sectors Starts To Recover
One of the final stages is the U.S. needs to pass federal reform for the industry to reach its full potential. Still, if it does not happen in 2022 there is still much in the pipeline for many top marijuana stocks to see a better year in the market. Yet if any pullbacks occur which is possible it could be a time to find top marijuana stocks to buy. Just remember to do your homework beforehand learn all you can about prior to investing to try to maximize your profits. The goal should be to buy low and sell high and find a strategy that works for you. The companies below are a few marijuana stocks to watch in 2022 that could see better overall performance.
Marijuana Stocks To Watch Right Now This Month
Planet 13 Holdings Inc. (OTC:PLNHF)
Columbia Care Inc. (OTC:CCHWF)
Planet 13 Holdings Inc.
Planet 13 Holdings Inc. an integrated cannabis company, cultivates, produces, distributes cannabis. Plus the company markets cannabis and cannabis-infused products. Which are products meant for medical and retail cannabis markets in Nevada, the United States. In the first 2 weeks of 2022 PLNHF stock was slowly starting to rise. Although it was not the biggest jump this marijuana stock has seen some shareholders were are to make a profit. From December 31st to the 13th of January PLNHF stock saw a 14 percent rise in trading.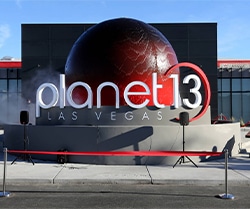 Yet from this point, PLNHF stock was not able to sustain this upward push. In fact, right after this climb, the company was not able to see recovery during the remainder of January. Now although PLNHF stock is still in the red the company is up from the end close of January. In some of the recent company updates, the company announced it is in the process of acquiring Next Green Wave Holdings Inc.
[Read More] 3 Top Marijuana Stocks To Watch Right Now In 2022
Planet 13 will acquire all of the issued and outstanding common shares of NGW. Which will be by way of a court-approved plan of arrangement, for total consideration of approximately C$91 million. This transaction is expected to be immediately accretive to 2021 and 2022 EBITDA. Overall the company is showing steady operational growth which hopefully will help PLNHF stock see more upward consistency.
Columbia Care Inc.
Columbia Care Inc. cultivates, manufactures, and provides cannabis-based health and wellness solutions, and derivative products. In recent news, the company has opened its first cannabis dispensary in West Virginia. The Company is expecting to open three more Cannabist dispensaries in the spring with locations in Beckley, Morgantown, and St. Albans, as well as a fifth location, to follow later in 2022. As well the company is getting ready to release its Q4 and full 2021 results. Which the company is planning on released March q5th 2022.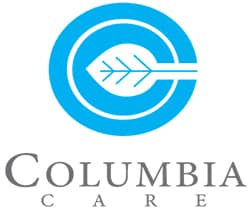 In the first 3 weeks of January CCHWF stock was showing some solid upward movement. It wasn't until the 19th of January that this marijuana stock started to see a pullback in trading. Since that initial run to start 2022 CCHWF stock has not been able to reach that same market level.
[Read More] Chuck Schumer Plans To Introduce His Federal Reform Bill This April
However, in the last week CCHWF stock has started to once again see a rise in trading. Still, only time will tell if this marijuana stock will be able to continue to its upward trading.