2 Marijuana Stocks To Watch As August Comes To An End
There is a good amount of marijuana stock investors that feel a big rise in trading will occur. Now even with companies reporting strong earnings overall, it has not been a big enough catalyst to see a significant recovery. With the continued to fight to enact federal reform whether cannabis banking or federal legalization many feel this will create a spark in the sector. Investors and shareholders are watching and trading marijuana stocks from a time period when markets are thriving even with federal restrictions. Currently, more than half of the United States and several regions around the world have legalized cannabis.
But the bigger focus at the moment is on the United States and ridding prohibtion. The cannabis industry inside the U.S. is growing at a fast pace. So even with the trading average down in the sector when prohibtion is no more the increase in all things cannabis could as mentioned above create a spark. When industries such as big pharma and cannabis are able to pass better legislation to push the industry ahead it can have a big impact on the sector.
Particularly ones that lead to an increase in market performance. So if you are looking for marijuana stocks to buy this could be the time before federal reform is made law. Now to be clear there is no concrete way to know if federal legislation will have the result investors believe. However, history has shown that positive speculation on the matter has resulted in upward trading. Just this info alone could be a good place to start if you want to invest in the best marijuana stocks to watch.
Top Marijuana Stocks To Keep On Your Radar
Greenlane Holdings, Inc. (NASDAQ:GNLN)
Jushi Holdings Inc. (OTC:JUSHF)
Greenlane Holdings, Inc.
Greenlane Holdings, Inc. develops and distributes cannabis accessories, child-resistant packaging, vape solutions, and lifestyle products in the United States, Canada, and Europe. It operates through two segments, Consumer Goods and Industrial Goods. In recent news, the company reported its Q2 2022 financial results.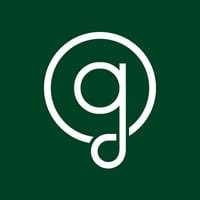 Financial Results
Revenue for Q2 2022 increased 15% to $39.9M, compared to $34.7M in Q2 2021.
For the six months ending June 30, 2022, revenue was $86.5 million, a 25.8% increase from the $68.7 million reported for the comparable prior year period.
Basic and diluted net loss of $2.27 per share compared to a loss of $3.23 per share for the prior-year quarter and a loss of $5.57 for the trailing six months versus a loss of $9.07 for the comparable prior year period.
Adjusted EBITDA loss for Q2 2022 was $5.8 million or $1.09 per share compared to a loss of $3.7 million or $3.92 per share for Q2 of 2021. For the six months ending June 30, 2022, the adjusted EBITDA loss was $11.1 million or $2.25 per share versus a loss of $8.9 million or $11.05 per share for the comparable period.
[Read More] Top Marijuana Stocks To Know About Before The New Week Begins
Jushi Holdings Inc.
Jushi Holdings Inc. a vertically integrated cannabis company, engages in the cultivation, processing, retail, and distribution of medical and adult-use products. It focuses on building a portfolio of cannabis assets in various jurisdictions across the United States.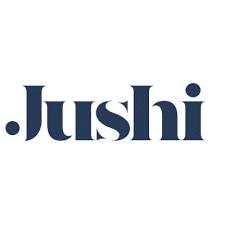 Back on August 2nd, the company announced it will report its Q2 2022 earnings on the 29th of August. As well the company also announced it has settled its lawsuit with Curaleaf Holdings, Inc.
[Read More] Top Marijuana Stocks To Watch 4th Week Of August
Words From The Company
"We are pleased to resolve this matter promptly and reach an amicable agreement which strengthens our commercial relationship with Curaleaf," said Jim Cacioppo, Chief Executive Officer, Chairman, and Founder of Jushi Holdings Inc. "This agreement strengthens some of our core markets and gives us access to an even greater group of consumers across our footprint."