Top Canadian Marijuana Stocks To Watch In The Market Today?
During the month of August marijuana stock investors saw an increase in volatile trading. Much of this market behavior from marijuana stocks is based on the speculation of investors. Now the overall growth and success of the cannabis industry is being tracked by many cannabis enthusiasts. The progress that happens out of the market can have a direct impact on how the sector performs. In the last 6 months to a year many publicly traded cannabis companies have seen their operations reach new levels. For some, this has come in the form of new dispensaries and cultivation facilities.
As well as new products or even new team and board members all of which can have an adverse effect on how marijuana stocks to trade. What history has also shown is with the right catalyst marijuana stocks could see sustained trading. In fact, many feel when federal reform is made law it will spark a possible run. This is just belief but investors have been known to buy or sell from speculation as mentioned above.
Still, if you are looking to invest in cannabis stocks make sure you build a game plan. With this up and down trading, you want to always buy low and sell high. Also, you want to learn about current info on the possible companies you feel hold value. By doing this it will give you the best chance at knowing which marijuana stocks are worth taking the risk on. The companies below are a few marijuana stocks to watch before the start of September
Top Marijuana Stocks To Watch 2022
Aurora Cannabis Inc. (NASDAQ:ACB)
Neptune Wellness Solutions Inc. (NASDAQ:NEPT)
Aurora Cannabis Inc.
Aurora Cannabis Inc. produces, distributes, and sells cannabis and cannabis derivative products in Canada and internationally. It also engages in facility engineering and design, cannabis breeding, research, production, derivatives, product development, wholesale, and retail distribution activities. It has been some time since the company has made any new updates. However, 2 months ago Aurora made 2 key news announcements.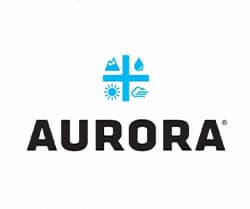 At the start of June, the company announced the closing of its previously announced bought deal financing. The Company sold approximately 70.4 million Units at a price of US$2.45 per Unit. This also includes approximately 9.2 million Units sold pursuant to the exercise in full of the underwriters' over-allotment option.
Next, the company also announced the repurchase of US$20 million of convertible notes. The purpose of the transaction was to reduce the Company's debt and annual cash interest costs. Annual cash interest savings from the repurchases of Notes made from Q3 2022 onwards now total $9.5 million.
[Read More] Top Canadian Cannabis Stocks To Watch Before Next Month
Neptune Wellness Solutions Inc.
Neptune Wellness Solutions Inc. operates as an integrated health and wellness company in Canada, the United States, and internationally. It builds a portfolio of lifestyle brands and consumer packaged goods products. On August 15th the company released its fiscal first quarter 2022 financial results.
[Read More] Looking For Marijuana Stocks To Buy? 3 Top US Pot Stocks For September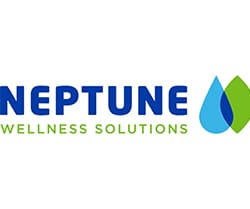 First Quarter 2023 Financial Highlights
Fiscal first quarter 2023 revenue totaled $16.3 million, as compared to $10.1 million or an increase of 61% for the same period in fiscal 2022.
Reported fiscal first quarter 2023 gross profit loss of $2.9 million compared to a gross profit loss of $2.3 million for the fiscal first quarter 2022.
Adjusted EBITDA (non-GAAP)1 loss for fiscal first quarter 2023 was $9.8 million compared to an Adjusted EBITDA (non-GAAP)1 loss of $12.9 million for fiscal first quarter 2022.
Reported first quarter net loss of $6.5 million compared to a reported net loss of $18.9 million in the prior comparable period in fiscal 2022.