2 Marijuana Stocks To Watch As New Of Trading Begins
Right now marijuana stock investors are watching the sector show increased volatility. It's not that this is a new factor yet is leading to more up and down behavior in the sector. For those who are looking for marijuana stocks to buy volatility is something that can help. As well volatile trading can also lead to seeing some upside as well. All the way around the sector both US and Canadian marijuana stocks had better trading in August. Now, this recent momentum could be due to several reasons the most current being positive earnings throughout the sector.
When one or more cannabis companies can report good earnings oftentimes it can resonate well with other marijuana stocks also. Yet the bigger news many are left waiting for is what will be the end result of federal cannabis reform. At the moment there are several bills that take aim to solve this issue. If any of these federal bills become law it can potentially spark a big run for marijuana stocks. This is the collective opinion of many who are invested. Also, this is based on how historically when positive news on federal reform is released marijuana stocks react well.
Still, there is much to be done and seen as shareholders remain patient. Some of course are using more of a sniper trading strategy where you buy the dips and take profits at the site of any recovery. For others they are buying and holding for a recovery they feel is coming in the near future. The marijuana stocks to watch below could soon pick up more momentum in September.
Top Marijuana Stocks To Watch For Better Trading
IM Cannabis Corp. (NASDAQ:IMCC)
Neptune Wellness Solutions Inc. (NASDAQ:NEPT)
IM Cannabis Corp.
IM Cannabis Corp. engages in breeding, growing, and supply of medical cannabis products in Israel, Germany, and Canada. In recent news, the company announced it has closed its first Tranche of a non-brokered private placement of common shares. As described in its press release of August 19, 2022 of 4,887,496 common shares of the Company at a price of USD$0.50 per Common Share for aggregate proceeds of USD$2,443,748.

The Company intends to use the proceeds from the Offering for general working capital purposes. All securities issued under the Offering are subject to a holding period. This would be for a period of four months and one day from the closing date under applicable Canadian securities laws. In addition to such other restrictions as may apply under applicable securities laws of jurisdictions outside Canada.
[Read More] 2 Marijuana Stocks To Buy Before September Begins?
Words From The CEO
"We have a clear plan to unlock our full potential as soon as possible," stated Oren Shuster, Chief Executive Officer of IM Cannabis. "Given the market and business dynamics across our regions, capital allocation has become more important than ever. We are now even better positioned to leverage our multi-country presence and supply chain model to drive the continued growth and success of the company."
Neptune Wellness Solutions Inc.
Neptune Wellness Solutions Inc. operates as an integrated health and wellness company in Canada, the United States, and internationally. It builds a portfolio of lifestyle brands and consumer packaged goods products. Back on August 15th, the company released its Fiscal first quarter 2023 financial results.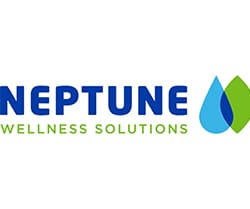 Highlights
Fiscal first quarter 2023 revenue totaled $16.3 million, as compared to $10.1 million or an increase of 61% for the same period in fiscal 2022.
Reported fiscal first quarter 2023 gross profit loss of $2.9 million compared to a gross profit loss of $2.3 million for the fiscal first quarter 2022.
Adjusted EBITDA (non-GAAP)1 loss for fiscal first quarter 2023 was $9.8 million compared to an Adjusted EBITDA (non-GAAP)1 loss of $12.9 million for fiscal first quarter 2022.
Reported first quarter net loss of $6.5 million compared to a reported net loss of $18.9 million in the prior comparable period in fiscal 2022.
[Read More] 3 Marijuana Stocks That Could Start To Trade Higher
Words From The Company
"The results Neptune achieved in the first quarter of fiscal 2023 reflect the impacts of strategic decisions we have made over the past year to become a leading consumer packaged goods company. We reported revenue of $16.3 million, an increase of 61% year-over-year, led by Sprout, which had its largest net sales quarter yet, and our personal care and beauty products, which generated the largest quarter of revenue in two years."