Will These Marijuana Stocks See Big Gains This Month
This past week marijuana stocks showed a bit more volatile trading than weeks prior. Which led to marijuana stocks seeing more upward action. Much of this is due to speculation about what may happen in the future. For starters over the last year or so many marijuana stocks have not been able to sustain any upward momentum. Mainly due to the battle with trying to end federal prohibition in the United States. This current issue has been the main priority and one of the last major legislative hurdles to get over. With all of the ups and downs on the matter, marijuana stocks have not reacted the best. This issue has led to a major downtrend among the majority of the sector.
Yet some ancillary cannabis stocks have been able to see better trading in the midst of a down market. A positive from this pullback is being able to find top marijuana stocks to buy at lower entry levels. What this does is put investors in a good position to take profits on a day when trading goes up. So far 2022 has brought with it some positive momentum. Even though the sector is down more upward action has taken place than in 2021.
Also, many cannabis companies are making major strides as far as operations and business are concerned. Currently, cannabis companies are starting to release Q1 2022 earnings and so far results look good. This could also be a reason why some marijuana stocks have started to recover these last few weeks. Still, with more time left in May, we could soon see the entire sector begin to recover as trading in 2022 continues.
Top Marijuana Stocks To Watch This UpComing Week
Planet 13 Holdings Inc. (OTC:PLNHF)
Verano Holdings Corp. (OTC:VRNOF)
Planet 13 Holdings Inc.
Planet 13 Holdings Inc. an integrated cannabis company, engages in the cultivation, production, distribution, and marketing of cannabis and cannabis-infused products for medical and retail cannabis markets in Nevada, the United States.
PLNHF Stock News And Company Updates
This past week Planet 13 released 2 pieces of important news. On May 10th the company announced the opening of its 2nd Florida dispensary located in the Tampa Bay market. Following this, the company announced it plans to release its financial results for the first quarter ended March 31st.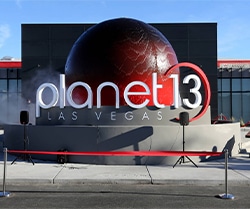 Also in other big news, the company expanded its STIIIZY partnership with a new shop in shop at the Las Vegas SuperStore. From these current advances, PLNHF stock has been able to see better all-round trading. In the last week, PLNHF stock has started seeing more upward trading.
Verano Holdings Corp.
Verano Holdings Corp. operates as a vertically-integrated multi-state cannabis operator in the United States. It engages in the cultivation, processing, and retail license of cannabis across the United States.
[Read More] Best New Jersey Marijuana Stocks To Buy? 4 To Watch Right Now
VRNOF Stock News And Company Updates
In recent news, the company has announced the opening of 2 new locations. On April 29th the company announced the opening of its 45th MÜV Florida location in Hobe Sound. Soon after Verano Holdings opened its 46th MÜV location in Fort Myers beach. MÜV Fort Myers Beach – the first medical cannabis dispensary to open within the Fort Myers Beach community.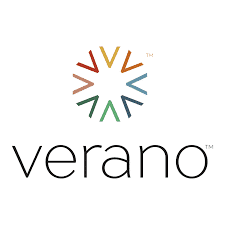 At the start of May, VRNOF stock was trying to hold its market position but was not able to. Yet this past week VRNOF stock began to pick up its momentum. This allowed VRNOF stock to reach a better market level. From May 10th to the close on May 13th VRNOF stock saw a 5% move.
[Read More] Best Marijuana Stocks To Buy In 2022? 4 Penny Stocks To Watch Mid May
Some may not see this as big upward push but given how the sector has been it's a good start. With a new week soon to start VRNOF stock could be marijuana stock to watch in 3rd week of May.