2 Marijuana Stocks To Watch In September For Better Momentum
What makes marijuana stocks more volatile than other sectors? Well, the thing is with marijuana stocks there are various areas that can determine the amount of volatility. For example with ancillary marijuana companies there tends to be less volatility due to cannabis not being the only aspect of the company's business. Now let's say MSO cannabis companies are the ones that often have the most volatile trading patterns.
The reason is most MSOs in the marijuana sector mainly deal with cannabis directly and this can create more up and down performance in the market. With marijuana still federally illegal it also plays a part in how the sector performs. As cannabis is still federally illegal at times it can create obstacles for the legal market which can trickle into how marijuana stocks perform. Nevertheless, volatile trading can also be a chance to get invested. When volatile trading occurs it's often identified by the unpredictable patterns in the market.
These patterns are seen as quick up and down patterns and when there is some pullback is a chance to find marijuana stocks to buy at good price points. Any time you invest you want to make sure you buy low and sell high. You want to implement a strategy and trade your plan and when a rise happens take your profits as you see fit. So make sure you find a way to use volatility in your favor seeing how most marijuana stocks trade in such a way. As well always do your research and learn about the companies you feel will be the best cannabis stocks to watch this month.
2 Marijuana Stocks To Keep On Your Watchlist
GrowGeneration Corp. (NASDAQ:GRWG)
Hydrofarm Holdings Group, Inc. (NASDAQ:HYFM)
GrowGeneration Corp.
GrowGeneration Corp. through its subsidiaries owns and operates retail hydroponic and organic gardening stores in the United States. On August 12th the company released the news in regards to new team executives. Jeff Lasher has resigned as Chief Financial Officer ("CFO") of the Company and, concurrently, Greg Sanders. The once Vice President and Corporate Controller have been advanced to the role of Chief Financial Officer.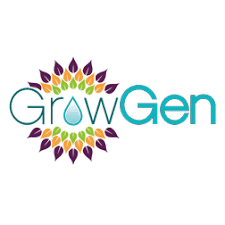 Next, Stephen Kozey, the one-time Vice President of Legal, is being promoted to General Counsel. His role will be to oversee all legal and compliance activities for the business. As well as GrowGen's Human Resource department. He will report to CEO Darren Lampert. In more company updates GrowGen has also released its Q2 2022 earnings.
Highlight Recap
Net sales declined 44% to $71.1 million driven by softer industry demand
Comparable store sales for the quarter decreased 56.9%
Net loss of $136.4 million inclusive of $127.8 million impairment expense for goodwill and other intangibles compared to net income of $6.7 million last year
Loss per share of $2.24 in the quarter
Adjusted EBITDA loss of $2.9 million
Revenue guidance for 2022 updated to be between $250 to $275 million, down from a range of $340 million to $400 million previously
[Read More] 2 Marijuana Stocks To Watch After Labor Day
Hydrofarm Holdings Group, Inc.
Hydrofarm Holdings Group, Inc., together with its subsidiaries, engages in the manufacture and distribution of controlled environment agriculture (CEA) equipment. As well as supplies in the United States and Canada. Back on August 24th, the company announced it has entered into an exclusive distribution agreement with The Agricultural Gas Company. Under the agreement, Hydrofarm will offer AG Gas technology and its Carbogation services. This will be for its current and future customers throughout North America.

The AG Gas systems are designed to safely and cost-effectively boost crop yields by enriching the plant canopy with carbon dioxide (CO2). Which is one of three key components of photosynthesis along with water and light. The patented system responds in real-time to environmental factors including light, temperature, and ventilation, and is fully compliant with safety standards and code associated with human exposure to CO2. The AG Gas solution has been proven effective even in open-air agriculture.
[Read More] 2 Marijuana Stocks To Watch After A Long Weekend
Words From The Company
"We are excited to bring the unique AG Gas solution to Hydrofarm's commercial portfolio," said Bill Toler, Hydrofarm Chairman and CEO. "Hydrofarm has been empowering growers of all kinds since 1977. We are continuously seeking new technologies that can help farmers enhance operations with partners like AG Gas. We were impressed by the efficiency and efficacy of the AG Gas system from the moment we first saw it in action."