Marijuana Stocks To Watch This June
Marijuana stocks have been showing more up and down trading. Now, this does have its pros and cons depending on your trading style. The negative is a few things mainly holding a good position and watching the sector continue to fall. What this does is make it tough to see any type of return unless the sector rises above a certain price point. Yet what could be done to help in that position is to buy the dips. When you buy the dips of particular marijuana stocks if you own shares at a higher price it will lower your average. Lowering your average can make it easier to see a return if the sector does see a recovery.
Another negative can be when people see marijuana stocks fall it leads to more uncertainty about future trading. On the flip side, the positive of seeing this market volatility is when there is a pullback it creates a window to find top marijuana stocks to buy. There is a fair amount of speculative buying taking place. The reason for this is investors want to be prepared for any type of upswing that may take place. Having a trading strategy is also a good habit to form when dealing with cannabis stocks. The cannabis stocks below are several options to watch this month
Top Marijuana Stocks To Watch This Month
Greenlane Holdings, Inc. (NASDAQ:GNLN)
Jushi Holdings Inc. (OTC:JUSHF)
Greenlane Holdings, Inc.
Greenlane Holdings, Inc. develops and distributes cannabis accessories, child-resistant packaging, vape solutions, and lifestyle products in the United States, Canada, and Europe. In recent news, the company announced its Q1 2022 earnings. Highlights consist of a revenue increase of 37% to $46.5 million. These figures are compared to $34.0 million for Q1 2021. Next, the company entered an agreement with Universal Distribution.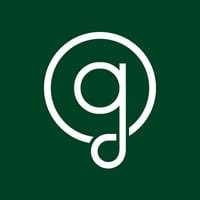 This was done with the intention to distribute Greenlane Brands in Latin America. Also, the company strengthened its leadership diversity and industry expertise. Which was done by the appointment of Darsh Dahya as Chief Accounting Officer. In addition to Renah Persofsky as Board Director. The company also completed a reduction in force in March 2022. Which is expected to result in approximately $8.0 million in annualized cash compensation cost savings.
Words From The CEO
"Building on a record and transformational 2021, we made meaningful progress executing on our strategic 2022 plan in Q1 2022, from reducing our corporate headcount to focusing more on our higher-margin Greenlane Brands," said Nick Kovacevich, CEO of Greenlane.
Jushi Holdings Inc.
Jushi Holdings Inc. a vertically integrated cannabis company, engages in the cultivation, processing, retail, and distribution of medical and adult-use products. It focuses on building a portfolio of cannabis assets in various jurisdictions across the United States. On Mat 25th the company released its Q1 2022 earnings. At this time the company saw its revenue increase 48.5% to $61.9 million as compared to the first quarter of 2021.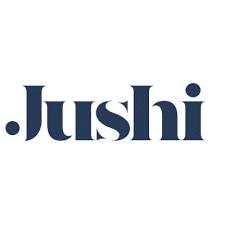 Also, Jushi had an adjusted gross profit(1) of $25.5 million, an increase of 33.1% year-over-year. The company also completed the acquisition of The Apothecarium(2) in Las Vegas, Nevada. In addition to this recently Jushi was awarded a provisional medical marijuana dispensary license in Ohio. This established the company's fifth vertically integrated state-level operation.
[Read More] 3 Marijuana Stocks For Your June Watch List
Words From The Company
"Despite the seasonal weakness in the first quarter and a series of challenges including the loss of store hours due to Omicron, snowstorms, and the Pennsylvania distillate cartridges recall, I am pleased with our first-quarter performance and the progress we have made in positioning our business for the long term," said Jim Cacioppo, Chief Executive Officer, Chairman, and Founder of Jushi
[Read More] Best Ancillary Pot Stocks For 2022
Marijuana Stocks To Buy Sell Or Hold In 2022
If you are looking to invest in marijuana stocks there are a few things to know. As mentioned above with all the pullback finding the best marijuana stocks at good entry levels is step one. You want to buy low and sell high and develop a watch list of potential marijuana stocks you want in your portfolio. Before you execute any investments make sure you do your research and make sure you're choosing the right companies. Always put yourself in a position to see the best return whether it's short or long-term. Overall there is still an opportunity to be had with marijuana stocks it is just a game of patience and proper timing to make the right trades.