Top Marijuana Stocks For This Weeks Watchlist
Right now many marijuana stocks are beginning to show increased momentum. It seems as long as positive news on federal cannabis reform is showing progress marijuana stocks perform better. Now there is no telling how long this current upward push may continue. The reason for this is based on the struggle to enact federal reform and how that's impacted the sector. From this, there is more caution when it comes to investing in marinara stocks. Even though most of these companies out of the market are having success.
This ranges from more retail cannabis stores all the way to mergers and acquisitions. Now as some of the outside progress has led to an increase in revenue for some it has not done the same market-wise. This to some investors is an issue only because there is much going on that could be a catalyst to see better all-round trading. This is what the hope is the event 2022 is not the year federal reform gets passed. This year some states are set to vote on legalizing cannabis. This would only help push the cannabis industry even further in the right direction. More legal states mean more legal markets and ways to increase business.
Marijuana Stocks To Watch In 2022 And The Push Inside The Market
With what's mentioned above it should be another reason to see better trading during 2022. Nevertheless, most cannabis stocks trade in an unpredictable space where at any moment anything can change. Even when the industry shows to be having more success. Still, the future of the industry is one of great promise as the sector is still maturing. Which could lead to new ventures that may impact how marijuana stock behaves. For now many are watching to see if the sector will finally be able to sustain its current momentum. The cannabis stocks mentioned below are just some options to keep on your radar.
Top Marijuana Stocks To Watch Right Now
Planet 13 Holdings Inc. (OTC:PLNHF)
TerrAscend Corp. (OTC:TRSSF)
Planet 13 Holdings Inc.
Planet 13 Holdings Inc. an integrated cannabis company, cultivates, produces, distributes, and markets cannabis and cannabis-infused products for medical and retail cannabis markets in Nevada, the United States. It also operates dispensaries. Back in December trading for PLNHF stock was on a bit of a higher level. Now throughout the month, the company was not able to sustain its upward push. Even with some volatile spikes on the way down. Moving into January PLNHF stock was starting to slowly recover.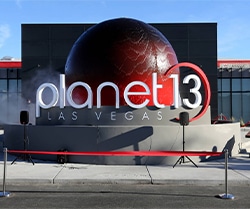 In the first 2 weeks of 2022, this marijuana stock began to rise. However due to how volatile the sector is after the 13th of January PLNHF stock started to decline once more. If you look at a trading chart it's almost a similar pattern from December and January. Meaning it began at a better level before ultimately trading down. This company is one of the many that are having success as a company. But inside the market that success has not led to any significant upward trading.
[Read More] Best US Marijuana Stocks To Watch For Presidents Day
Right now in February, the same thing is happening. At the end of January PLNHF stock yet again was building back its momentum. So at the start of February, it seemed as the company was able to finally sustain some of the momentum it had. Now as things were starting to look good after the 9th of February things changed again. It was at this time when PLNHF stock faced more pullback. Currently, Planet 13 is still down in the market. But with a few weeks left in the month, we may see another recovery before the start of March.
TerrAscend Corp.
TerrAscend Corp. cultivates, processes, and sells medical and adult-use cannabis in Canada and the United States. It produces and distributes hemp-derived wellness products to retail locations; and manufactures cannabis-infused artisan edibles. The company also operates three retail dispensaries under the Apothecarium brand name in California and Pennsylvania. At the start of February, the company announced key leadership additions.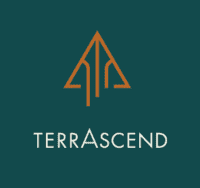 The company has appointed Charishma Kothari as SVP Marketing, Charles Oster as SVP Sales, and Jared Anderson as SVP Finance and Strategy. These leaders have decades of experience across industries, including Cannabis, Consumer Goods, Pharma, and Retail. All of which will help accelerate future growth in the Company's core markets.
[Read More] Looking For Long-Term Investments In Cannabis Stocks? 3 For Your List For 2022
Words From The Company
"Charishma, Charles, and Jared all have unique and differentiated backgrounds that span Strategy, Marketing, Sales, Innovation, and Finance. Their combined experience and knowledge gained at fast-growth start-ups and large-scale public companies will be indispensable as we embark on our next phase of growth," said Jason Wild, Executive Chairman of TerrAscend.