Find Out Why Marijuana Stock Investors Want These 2 Plays In Their Portfolio
What are marijuana stock investors going to do as most of the cannabis sector is down? Well, most investors are still looking for marijuana stocks to buy. The reason beyond lower share prices is to be in the position to see a good return. Right now most marijuana stocks are down and historically only react to big industry news. Mainly news having to do with the progression to pass some kind of federal cannabis reform. Or even when companies report solid earnings it can have a positive impact on the sector. So with marijuana stock investors buying the dips, it gives them the best chance of seeing the most upside. Especially with how low the cannabis sector has fallen over the last year or so.
Still, there is hope, and for some who are optimistic a good time to get invested. At the moment it's waiting for a game and one that needs patience understanding and good execution. The thing with marijuana stocks is that when a change in trading happens whether up or down it happens quickly and oftentimes without warning. Yet since early 2021 when a marijuana stock does climb it is short-lived.
This is in comparison to when a cannabis stock falls which tends to stay down longer than its rises. From this, you will need to have a stern eye on the sector and be ready to execute a trade before things change. More specifically buy low and sell high but with how quickly things can change you must be ready. 2022 is shaping up to be a big year in the cannabis industry which could lead to better all-round trading for marijuana stocks.
Cannabis Reform In The USA Could Lead To Better Trading
We have more states soon to vote on legalizing cannabis. If these states do become legal whether medical or recreation it will further expand the legal market in the USA. As well it will also provide more opportunities for MSOs and pure-play cannabis companies to do business inside of newly legal states. Also, many cannabis companies that may be down in the market are profitable and thriving outside of it. Some companies have increased profitably and have even expanded operations. Not to mention the current fight to end cannabis prohibition in the United States. If it does a large number of people feel this will be the catalyst that could trigger a big recovery across the board.
Investing In Marijuana Stocks Could Be Your Into Legal Cannabis
Now, this is not a guarantee but history has shown that positive news on federal reform has led to increased trading for marijuana stocks. So if you are looking to invest in legal cannabis marijuana stocks could be the easier way to do so. Just make sure you do your homework beforehand and learn about the sector as best you can. The marijuana stocks discussed below are several options to consider adding to your portfolio in 2022.
Top Marijuana Stocks To Watch This Month
Innovative Industrial Properties, Inc. (NYSE:IIPR)
NewLake Capital Partners, Inc. (OTC:NLCP)
Innovative Industrial Properties, Inc.
Innovative Industrial Properties, Inc. is a self-advised Maryland corporation focused on the acquisition, ownership, and management of specialized properties. Which are then leased to experienced, state-licensed operators for their regulated medical-use cannabis facilities. Back on May 4th, the company released its Q1 2022 financial results. At this time the company generated total revenue of approximately $64.5 million in the quarter.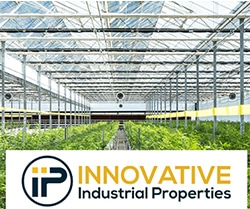 This figure represents a 50% increase from the prior year's quarter. Also, the company's recorded net income is attributable to common stockholders of approximately $34.7 million for the quarter. As well as an AFFO of approximately $53.8 million. As the company continues to show promising results it is possible down the line to see an increase in momentum for IIPR stock
[Read More] 3 Marijuana Stocks To Watch During The 2nd Week Of May
NewLake Capital Partners, Inc.
NewLake Capital Partners, Inc. is a leading provider of real estate capital to state-licensed cannabis operators. Founded in 2019, it is a triple-net lease REIT that acquires industrial and retail properties through sale-leaseback transactions. Plus third-party purchases and build-to-suit projects. Its tenants are some of the leading operators in the U.S. state-licensed cannabis industry and it is a trusted partner for their real estate needs.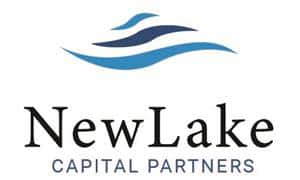 In recent news, the company announced that it has entered into a five-year revolving credit facility ("Credit Facility") with a $30 million initial commitment. The Credit Facility contemplates an expansion to $100 million as additional lenders are added. The Credit Facility has a fixed interest rate of 5.65% for the first three years and a floating rate thereafter.
[Read More] Best Marijuana Stocks To Buy In May 2022? 5 Top US MSOs For Your List Now
Words From The Company
"We are pleased to announce NewLake's inaugural credit facility," said Anthony Coniglio, President, and Chief Investment Officer. "Access to this additional capital will allow us to continue our disciplined approach to investing in high-quality assets in the growing cannabis industry and the revolving nature of this facility will help us to efficiently manage our capital usage."