Would You Invest In These Top Cannabis REITS?
Are more people looking for marijuana stocks to buy in a down sector? At the moment there is a great amount of speculation about what could happen with marijuana stocks. Right now the sector is still down but some cannabis companies are working to sustain better momentum. With the anticipation that federal reform will soon be enacted people want to invest in the best marijuana stocks. But let's say it takes more time to pass federal reform that will help the sector see better trading. Currently, investors are not basing trades on the progress outside of the market.
Over the last year, companies like Trulieve (TCNNF) and Curaleaf (CURLF) have been able to further expand operations and increase profitability. However, investors are not solely basing their trading on the success of a company. Now at one point traders would use the success or future plans of a cannabis company to gauge if it is was worth investing in. In today's climate of trading, this is not the case. In fact, back in March cannabis companies began releasing earnings.
Yet even with some companies producing record results, it did not lead to any substantial upward trading. No one wants to see another year of downtrend which could possibly happen. However, as mentioned above fundamental trading is a path towards potentially seeing sustainable trading for investors. The cannabis industry is growing and thriving at a fast pace. Legal markets around the United States are bringing in billions in revenue and state tax money. Compared to other industries this is still a small amount of money being made.
Marijuana Stocks And The Progress Of The Cannabis Industry
Nevertheless, it's still the type of progress that could be used as a means to trade marijuana stocks. So far 2022 even with the sector in the red has had more action. Plus there is still much in the works beyond reform that could have a positive impact on the sector. This is what many are keeping an eye out for any immediate changes that could lead to seeing better gains. Like always before ey ou invests in marijuana stocks or any stock always do your homework and learn all you can about the company. The marijuana stocks to watch below are possible companies that may soon start to recover.
2 Top Marijuana Stocks For Your 2022 Watchlist
Innovative Industrial Properties, Inc. (NYSE:IIPR)
AFC Gamma, Inc. (NASDAQ:AFCG)
Innovative Industrial Properties, Inc.
Innovative Industrial Properties, Inc. is a self-advised Maryland corporation focused on the acquisition, ownership, and management of specialized properties. The properties are then leased to experienced, state-licensed operators for their regulated medical-use cannabis facilities. In recent news, the company announced that it closed on the acquisition of a Maryland property.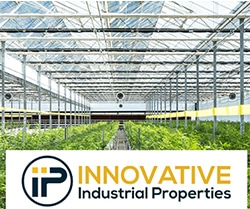 This venture has provided approximately 84,000 square feet of industrial and greenhouse space. The purchase price for the property was $25.0 million. In addition to this news, the company has announced it will be releasing its 2022 first-quarter results. This info is set to be announced after the market closes on Wednesday, May 4, 2022.
Words From The CEO 4/13/22
"We are thrilled to introduce District Cannabis to our tenant roster, a company that has truly distinguished itself in Maryland for its premium product quality and focus on sustainable cultivation techniques," said Paul Smithers, President and Chief Executive Officer of IIP.
[Read More] Are Top Marijuana Stocks A Buy Before May? 2 Top Pot Stocks While Cannabis Stocks Are Down
AFC Gamma, Inc.
AFC Gamma, Inc. originates, structures, underwrites and invests in senior secured loans. As well as other types of loans and debt securities. Which are for established companies operating in the cannabis industry. Specifically in states that have legalized medicinal and/or adult-use cannabis. In recent news, the company announced that it has provided a senior secured credit facility of up to $82.5 million.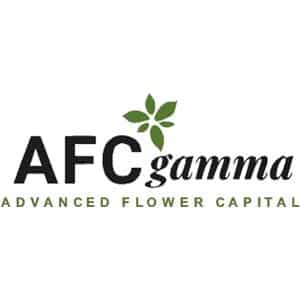 Which is going to Bloom Medicinals Holding Company and certain of its affiliates. Bloom intends to use the proceeds from the new credit facility to repay existing debt, fund expansion initiatives, acquire a Level 1 Cultivation license in Ohio and provide additional working capital.
[Read More] 3 Marijuana Stocks To Buy In A Down Market?
Words From The Company
"We are excited to support Bloom's business as they acquire a Level 1 Cultivation license in Ohio, which coupled with their five existing dispensaries gives them a vertical presence in Ohio, a state that we believe has an attractive medical cannabis program. This acquisition allows their business operations to be vertically integrated in both Ohio and Missouri," said Leonard M. Tannenbaum, AFC Gamma's Chief Executive Officer