2 Marijuana Stocks To Buy This Wednesday?
Marijuana stocks are still showing signs of better all-around momentum. Much of this could be due to speculation about what is going on inside the cannabis industry. For years now there has been an ongoing battle to enact some kind of federal reform. Whether it be cannabis banking or the termination of prohibtion the fight continues. As well more states are working to legalize marijuana in some form. Many political figures have come out to voice their concerns and efforts on the matter. Now if the news on federal reform is positive then the sector most times reacts positively and vice versa.
What goes on in the cannabis industry from a regulatory and business aspect can tell you a lot about what could happen with marijuana stocks. So even with a lack of federal reform and other regulation concerns if a company is doing well as a business it can help the way it trades in the stock market. When looking for marijuana stocks to buy or just looking to stay up to date you must keep an eye out for anything that can impact the way a marijuana stock trades. The more due diligence you do the better odds you have at making a profit at some point.
Nevertheless, there is much going on that could be a reason to see much more consistency in how marijuana stocks perform. For now, it's best to stay focused on the sector to see what could transpire in the near future. The marijuana stocks to watch below are companies that stand a good chance of seeing better overall trading for October.
Top Marijuana Stocks To Watch Right Now
OrganiGram Holdings Inc. (NASDAQ:OGI)
Aurora Cannabis Inc. (NASDAQ:ACB)
OrganiGram Holdings Inc.
OrganiGram Holdings Inc. through its subsidiaries produces and sells cannabis and cannabis-derived products in Canada. It has been about 3. months since the company released any updates or news. Back in July. At that time the company did report and release its Q3 Fiscal 2022 results.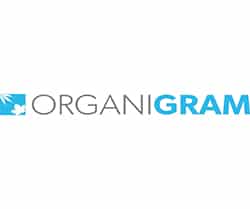 Q3 Fiscal Highlights
Achieved gross revenue of $55.2 million, up 90% from the same prior-year period and 26% higher than Q2 Fiscal 2022
Continued record growth in net revenue, reaching $38.1 million, the highest in the history of the Company, up 88% from $20.3 million in the same prior-year period and 20% from $31.8 million in Q2 Fiscal 2022
In Q3 Fiscal 2022, achieved #3 position among Canadian licensed producers with 7.8% market share. In June 2022 the Company had an 8.5% share of the recreational adult use market 1
Continues to hold the #1 position in dried flower, the largest category of the
Canadian cannabis market, and the #3 market position nationally in gummies1
Introduced 16 new SKUs for a total of 85 SKUs in market
Increased market presence of successful SHRED brand with the introduction of SHRED-X vapes, SHRED-X kief-infused blends, and SHRED'ems POP!, gummies in the classic pop flavors of cola, root beer, and cream soda
[Read More] Top Marijuana Stocks To Follow First Week Of October 2022
Aurora Cannabis Inc.
Aurora Cannabis Inc. together with its subsidiaries, produces, distributes, and sells cannabis and cannabis-derivative products in Canada and internationally. The company produces, distributes, and sells medical and consumer cannabis products in Canada. Back on September 20th, the company announced its Fiscal fourth quarter and full-year results.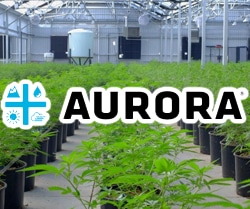 Highlights & Key Mentions
Remains #1 Canadian LP in high-margin global medical cannabis revenues; international medical cannabis net revenue increased 35.4% from Q4 2021 and 70.3% from Fiscal 2021
Reiterates Adjusted EBITDA profitability run rate by December 31, 2022
Reaffirms $150 to $170 million in annualized cost savings by December 31, 2022
Strengthens balance sheet through accretive debt reduction totaling $155.3 million in Q4 2022
Completed profitable acquisition of thrive cannabis and majority investment in Bevo Farms
[Read More] These 3 Marijuana Stocks Could Be Top Gainers This Month
Words From The Company
"We continue to enhance the long-term value of our differentiated global cannabis business by quickly identifying highly profitable growth opportunities, deploying capital in a disciplined manner, and continuing to rationalize our cost structure. We remain the #1 Canadian LP in global medical cannabis revenues and expect this high margin, high growth segment to be a key driver for future profitability." stated Miguel Martin, Chief Executive Officer of Aurora.