2 Marijuana Stocks To Buy This Week That Investors Should Know About?
When it comes to finding marijuana stocks to buy in the stock market today here are something's to consider. If you are new to investing in marijuana stocks you should take the time to not only learn how to invest and trade but how the cannabis sector behaves. Some may see that over the last year there has been a volatile decline. Now, this can be looked at as a good buying opportunity. Still, the sector is incredibly volatile meaning a company's share price can go up or down with our warning. So if you invest and get in a good entry-level by keeping an eye out for any uptick that occurs you may be able to take some profits.
Most marijuana stocks are long long-term plays due to how quickly things can change. Right now there is a lot of optimism and cautious trading and investing. However, the cannabis industry as a whole is growing and developing. The more progress and success the industry has can be a great catalyst for the sector to see a rise in trading. This month many companies are soon to release earnings which can also be a reason why we see increased momentum.
Over the last 6-12 months some cannabis companies have displayed solid innovation that as mentioned above create positive speculation. So even in a volatile market the industry is still moving ahead and could be more of a reason to invest. Especially before any kind of federal reform is made into law. The companies below are a few options to consider this week
Marijuana Stocks To Focus In The Stock Market
Tilray Brands, Inc. (NASDAQ:TLRY)
SNDL Inc. (NASDAQ:SNDL)
Tilray Brands, Inc.
Tilray Brands, Inc. engages in the research, cultivation, production, marketing, and distribution of medical cannabis products in Canada, the United States, Europe, Australia, New Zealand, Latin America, and internationally. The company operates through four segments: Cannabis Business, Distribution Business, Beverage Alcohol Business, and Wellness Business.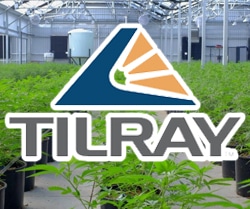 In recent news, the company announces a U.S. distribution agreement with Southern Glazer's Wine and Spirits for CBD beverages. The distribution agreement will provide Tilray Wellness with direct access to Southern Glazer's distribution network. This network reaches consumers everywhere from local bars and restaurants to independent and national grocery chains and convenience stores.
[Read More] 4 Marijuana Stocks To Buy After Reporting Earnings?
Words From The Company
Jared Simon, President, of Tilray Wellness and Fresh Hemp Foods, said, "This agreement helps Tilray uniquely position itself to enter the multi-billion-dollar adult beverage category with a non-alcoholic, CBD beverage alternative, for consumers who want to relax and unwind."
SNDL Inc.
SNDL Inc. engages in the production, distribution, and sale of cannabis products in Canada. The company operates through Cannabis Operations and Retail Operations segments. On August 12th the company releases its Q2 2022 financial earnings.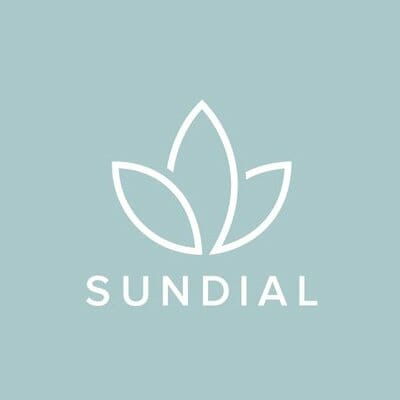 Q2 Operational Highlights And Financial Report
Record net revenue for the second quarter of 2022 of $223.7 million, compared to $9.2 million in the second quarter of 2021, representing a 2,344% increase.
SNDL's second quarter of 2022 gross margin grew to $43.1 million, a record since its inception, up 1,627% from its second quarter of 2021 loss of $2.8 million.
Net loss of $74.0 million for the second quarter of 2022, compared to a $52.3 million net loss in the second quarter of 2021, a 41% increase.
$900 million of cash, marketable securities, and long-term investments and no outstanding debt at June 30, 2022; $334.9 million of unrestricted cash at August 11, 2022.
[Read More] Top Ancillary Cannabis Stocks To Buy? 2 With Double Digit Gains Last Week
Words From The CEO
"The SNDL team's dedication and perseverance have enabled us to make significant progress on our journey to becoming Canada's largest private sector distributor of both liquor and cannabis," said Zach George, Chief Executive Officer of SNDL. "We believe our unique asset base and balance sheet strength represent competitive advantages that we are determined to leverage for the benefit of our stakeholders.