Marijuana Stocks To Right Now In February
Over the last few days, many marijuana stocks have been looking green. Much of this is due to the upcoming vote to approve cannabis banking. So there is a bit of excitement about what may take place. With cannabis banking enacted it will be a huge move and milestone. Well for starters cannabis is still federally illegal. Eventhough more, than half of the United States have already legalized marijuana in some way. Still with more states seeing an increase in cannabis sales having some type of banking reform would be a big help.
Which hopefully will continue to resonate well among the bulk of marijuana stocks. Also recently credit card companies have caught into how some dispensaries are using debit cards. This is done through the use of cashless ATMs. So with this, it sends a message of I Importance that something needs to be done. However, there is more than just cannabis reform that could add momentum to marijuana stocks.
Over the last year, some cannabis companies although down in the market outside of it are flourishing. That was a big trend this past year poor market performance but great growth and progress. The more a company can show profitability in a down market have more reason one should buy that marijuana stock.
Marijuana Stocks Are Looking To Sustain Better Trading
Still, it is very early in the year to say for certain how things will turn out. So with much left to be seen all people can do is remain patient and take advantage of any pullbacks that occur. No matter the sector the name of the game is to buy low and sell high. Just make sure to do your homework so you can limit as much risk as possible. The marijuana stocks mentioned in this article are a few options to keep on your radar in 2022.
Top Marijuana Stocks To Watch Right Now In 2022
Curaleaf Holdings, Inc. (OTC:CURLF)
Trulieve Cannabis Corp. (OTC:TCNNF)
Curaleaf Holdings, Inc.
Curaleaf Holdings, Inc. operates as an integrated medical and wellness cannabis operator in the United States. It operates in two segments, Cannabis Operations, and Non-Cannabis Operations. The Cannabis Operations segment engages in the production and sale of cannabis through retail and wholesale channels. The Non-Cannabis Operations segment provides professional services, including cultivation, processing, to name a few. Recently the company announced the completion of its acquisition of Bloom Dispensaries.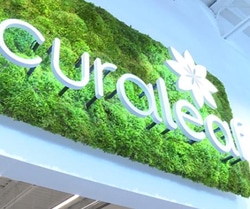 With the close of the Transaction, Curaleaf's retail footprint has reached 13 dispensaries in Arizona and 121 nationwide. Following this news, the company also announced the opening of 2 new Pennsylvania dispensaries. Curaleaf's latest locations in Greensburg and Wayne will increase the Company's retail footprint to 14 dispensaries statewide and 125 across the country.
Words From The Company
"Curaleaf is proud to broaden its scope of patient care and provide premium medical marijuana products to our Greensburg and Wayne medical communities," said Chief Executive Officer Joe Bayern. "Our latest retail expansion allows us to further support patients in the state of Pennsylvania and work with esteemed scientists on essential medical marijuana studies that will empower both physicians and patients to make confident and informed decisions."
[Read More] A New Cannabis Banking Measure Is Being Worked On By Congress
Trulieve Cannabis Corp.
Trulieve Cannabis Corp. together with its subsidiaries operates as a medical cannabis company. The company cultivates and produces products in-house and distributes its products to Trulieve branded stores across the USA. In the last week, Trulieve has made several important company updates. Back on January 25th, the company celebrated the completion of its statewide retail rebrand in Pennsylvania.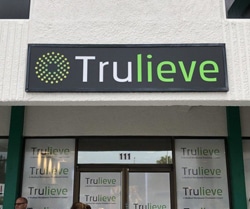 Another announcement that was made is the company will exclusively bring Miami Mango cannabis to South Florida. The brand's popular Mango Haze will be the first strain launched exclusively to Trulieve medical patients in the South Florida market. Beginning in late February, Trulieve will offer Miami Mango's Mango Haze in a flight to include flower, pre-rolls, oils, and concentrates.
[Read More] 2 Marijuana Stocks To Watch The First Week Of February 2022
Words From The CEO
"Trulieve is excited to partner with Miami Mango, which has been sought out in South Florida and beyond for decades," said Kim Rivers, CEO of Trulieve. "As Florida's market leader, this partnership exemplifies our commitment to providing the highest quality and broadest selection of products to Florida's medical cannabis community."