3 Top Canadian Marijuana Stocks For Your May Watchlist
Most marijuana stocks are all buys at the moment. The reason for this is due to how low the cannabis sector has fallen. Some feel it is a sleeping beast that will soon wake up and rise. Others feel that cannabis stocks may not have the type of recovery or consistency that some hope for. Now, none of this is set in stone but we will discuss a bit of both sides of the spectrum. So over the last year or so marijuana stocks have continued to see a drastic decline in trading. Much of this began in early 2021 right around the second week of February.
The main reason why the cannabis sector found itself in a downtrend had to do with the failure to pass federal cannabis reform. This created many fears and concerns and that was the bulk of why investors either held or sold their position. With investors doing this it led to seeing the drop which is currently going on in 2022. However, with a new year comes another chance to try and get the federal reform finally passed. For those who hold more optimism about the future of the sector now is a good time to find marijuana stocks to buy.
Marijuana Stocks To Watch In A Down Sector
The current state of the sector is so low even companies that were once at higher levels are now more affordable. Even if it's not a massive rise in trading as many feel will happen there will come a time when recovery will take place. It's just when will happen and how long will it last and what will be the reason behind it. This is the speculation that gives people hope that investing in marijuana stocks can still be a good move to make. Just make sure you choose wisely and conduct thorough due diligence. You want to make sure you learn about each company and watch how they react and perform in the market. So with this above info, the marijuana stocks to watch below could be some options to consider this month.
Top Marijuana Stocks To Watch In May
Tilray Brands, Inc. (NASDAQ:TLRY)
Canopy Growth Corporation (NASDAQ:CGC)
Cronos Group Inc. (NASDAQ:CRON)
Tilray Brands, Inc.
Tilray Brands, Inc. engages in the research, cultivation, production, marketing, and distribution of medical cannabis products. It operates through five segments: Cannabis Business, Distribution Business, Beverage Alcohol Business, Wellness Business, and Business Under Development. During the second week of April, the Tilray announced it has entered into a definitive agreement for a commercial and financial partnership with HEXO Corp.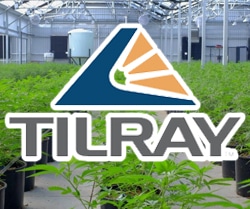 As initially announced on March 3, 2022, the partnership will bring together Canada's top two cannabis market leaders. From this, it will also strengthen their respective operations and set the stage for production efficiencies. Which are expected to yield increased productivity and other efficiencies amid intensely-competitive market dynamics.
Words From The Company
Irwin D. Simon, Tilray Brands' Chairman and CEO, said, "We know that winning in Canada means a relentless focus on product innovation and operational excellence. The agreement with HEXO delivers on both fronts as it facilitates collaboration, the sharing of best-practices, and yields quantifiable operating efficiencies between two companies with unparalleled global cannabis expertise.
Canopy Growth Corporation
Canopy Growth Corporation together with its subsidiaries, engages in the production, distribution, and sale of cannabis and hemp-based products. Which are for recreational and medical purposes primarily in Canada, the United States, and Germany. It operates through two segments, Global Cannabis and Other Consumer Products.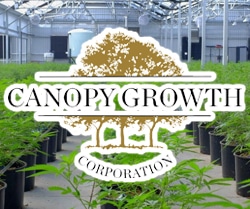 The company announced in recent news that it is undertaking a series of initiatives to reduce costs. Plus working on driving efficiency in order to accelerate its path to profitability.
Cronos Group Inc.
Cronos Group Inc. operates as a cannabinoid company. It manufactures, markets, and distributes hemp-derived supplements and cosmetic products. Which is through e-commerce, retail, and hospitality partner channels. The company is also involved in the cultivation, and manufacture, of cannabis. As well as the marketing of cannabis and cannabis-derived products for the medical and adult-use markets. Over the last 2 months, the company has made some important updates.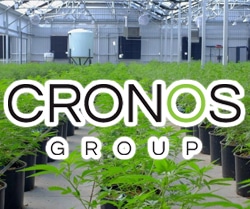 Back on March 21st, the company announced that Cronos Group founder Mike Gorenstein has returned as CEO. Also right before the close of April, the company announced it will hold its 2022 first-quarter earnings conference call on Tuesday, May 10. Cronos' senior management team will discuss the Company's financial results and will be available for questions.
[Read More]  2 Marijuana Stocks That Could Soon Recover This Month
In more recent news Cronos Group will hold its 2022 Annual Meeting of Shareholders on Thursday, June 23.