Cannabis Stocks In January 2022
Are you looking for short-term gain with top marijuana stocks while market volatility is high to start 2022? One way many active traders are taking advantage of current market volatility is by trading marijuana penny stocks. For those traders that are unfamiliar with penny stocks, these are any stocks that trade under the $5 benchmark. In general marijuana penny stocks are known for having significant market volatility.
For this reason, many active traders prefer trading them using short-term trading styles like day trading and swing trading. Using these methods traders can produce gains in a position with smaller moves in the stock price. In 2021 cannabis penny stocks rallied the most while the sector established new highs last February. Although many have now set new lows going into this February currently the cannabis sector could begin to bounce off these price ranges.
At the present time, in the US many leading cannabis companies continue to expand rapidly across the American cannabis market. In the US many companies are also delivering strong revenue growth as new states continue adding to the US market.  In the next five years, many analysts are predicting the cannabis industry will more than double. With current drops in value and future growth potential, the cannabis sector could have significant potential for the next few years.
Finding The Best Trades In Penny Pot Stocks
Before investing in top penny pot stocks, it's always important to do your own research on a company. Looking into a company's finances and press releases is a good way to find the best performing cannabis companies to invest in. In addition, following how a stock behaves in the market and making the best entry for your investment can help you become a successful trader. As we continue to see substantial market volatility to start 2022 cannabis penny stocks could be a way to take advantage of the current market for short-term gains.
[Read More] Cannabis Tax Revenue In Massachusetts Has Now Passed Alcohol
With many marijuana stocks establishing new lows to start the year the cannabis sector could be finding a bottom around this area. Making a watchlist of the best marijuana penny stocks could be a good way to keep track of possible trades. Learning to use chart patterns to identify the best setups for your trades can allow you to become a successful trader. Let's look at 3 top marijuana penny stocks to watch before February.
Best Marijuana Penny Stocks To Watch
Goodness Growth Holdings, Inc. (OTC: GDNSF)
SLANG Worldwide Inc. (OTC: SLGWF)
Lowell Farms Inc. (OTC: LOWLF)
Goodness Growth Holdings, Inc.
Goodness Growth Holdings, Inc. is a cannabis and intellectual property incubator that focuses on commercializing technology, research, and engineering. The company's affiliate Resurgent Biosciences aims to expand into psychedelic medicine clinical research. The company presently has 18 retail dispensaries all throughout the country. Prior to changing its name, Goodness Growth purchased four cannabis licenses in Nevada. Goodness will be able to produce and manufacture cannabis for both the medical and recreational markets in Nevada with these licenses. The Charm City Medicus Dispensary in Maryland, according to the firm, was completed on November 22nd. This deal strengthens Goodness' position in the Maryland medicinal cannabis industry.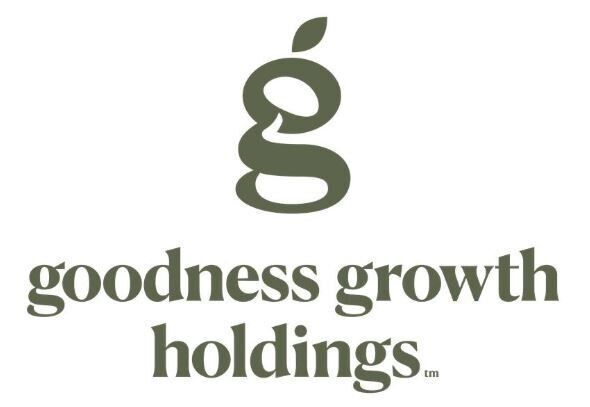 In December, the company announced the launch of HIColor cannabis-infused candies, a new line of cannabis sweets. Vireo Health, a subsidiary of the company, said in October that it will introduce flower cannabis products in New York. The firm announced third-quarter 2021 results on November 10th, with GAAP revenues of $13.4 million, up 7.2 % year over year. Additionally, gross profit accounted for $5.1 million, or 38% of revenue. Goodness reported a net loss of $6.2 million in the third quarter of 2021 due to rising operating expenses and interest expenses.
On January 25th, GDNSF stock closed at $1.67, down 1.82% over the past five trading days. The stock is currently trading in a 52-week price range of $1.20-$3.84 and is up 17.61% in the past month. GDNSF stock has a consensus price target of $3.00 per share, according to CNN Business analysts. In this situation, this forecast would be a gain of 79.64% over the current trade price of $1.67.
[Read More] Top Marijuana Stocks To Add To Your Watchlist Before February
Lowell Farms Inc.
Lowell Farms Inc is a cannabis company based in California that is rapidly expanding its market share. The company's main goals are to create an award-winning portfolio of licensed cannabis brands for cannabis consumers, as well as creative production capabilities, artisan craft cannabis growing, and the creation of an award-winning portfolio of licensed cannabis brands for cannabis consumers. Ascend Wellness Holdings has signed a licensing arrangement with the company. The two companies will work together to provide the Lowell Smokes brand to dispensaries in Massachusetts and Illinois. Lowell and Ascend announced in November that the Lowell Smokes brand will extend to Michigan. The well-known Lowell Smokes pre-roll packets will also be accessible in Illinois, according to the company.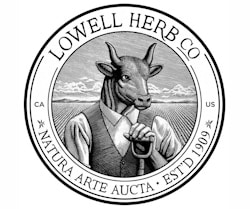 Lowell Farms released financial data for the third quarter of 2021 in November, showing sales of $12.5 million, down $12 million from the third quarter of 2020. Due to poor wholesale pricing, bulk flower sales decreased 71 percent, or $3.9 million, in the third quarter. The corporation had a $7 million operating loss and an $8.7 million net loss for the quarter. Lowell's Adjusted EBITDA was – $5.2 million in the third quarter of 2021. In September, the business unveiled a limited-edition Hash Wrap at the Hall of Flowers trade event. On January 25th, shares of LOWLF finished at $0.28, down 3.28 % for the day. The stock has dropped 76.40 % in the last six months, trading in a 52-week price range of $0.25-$2.149.
[Read More] Top US Marijuana Stocks To Watch Right Now? 2 For Your List Before February
SLANG Worldwide Inc.
SLANG Worldwide Inc. is a global leader in the cannabis CPG sector, with a diversified portfolio of popular goods distributed across the United States. To capitalize on global market potential, the company focuses on acquiring and extending market-proven regional brands as well as establishing cutting-edge new brands. SLANG Worldwide is a cannabis consumer packaged goods company with operations all over the world. It owns, licenses, and/or markets 11 brands that supply flower, inhalable concentrates, edibles, and pressed pills, among other products. The company has formed a strategic partnership with Trulieve Cannabis Corp. in Massachusetts to offer branded cannabis products.

In their most recent earnings report, SLANG recorded sales of $10.1 million in Q3 2021, up from $7.9 million the previous year. SLANG's brand products have maintained market leadership in its primary areas of Colorado and Vermont. In addition, the corporation announced its expansion into the West Virginia and Pennsylvania regions. SLGWF stock closed at $0.06 on January 25th down 3.69% in the past five trading days. Currently, the stock has a 52-week price range of $0.045-$0.584 and is down 66.67% in the last six months.
Words From The CEO
"With the significant support from our respected strategic and investor partners, I look forward to utilizing my extensive experience in repositioning corporate operations to assist in the transformation of the SLANG operating platform. This transformation will be based on a refined strategy to appropriately position the Company to achieve future sustainable revenue growth."

Drew McManigle, Interim CEO and Chairman of SLANG