Top Marijuana Stocks That Have Captured Investor's Attention
As a new month begins marijuana stocks are showing signs of a volatile decline. At times when a new month of trading begins the up and down pattern can be much. Although when there is a moment of pull back it can be a good chance to find top marijuana stocks to buy. When looking for marijuana stocks in today's market there are some steps to take beforehand. You want to learn about each potential marijuana stock. Looking at how the company performs out of the market could be an advantage.
Oftentimes, when there is a recovery in the sector companies doing well out of the market, seem to pick up in trading sooner. Now, this is not all the time and things can change without warning. As well you want to watch the sector and see how the overall performance of marijuana stocks are doing.
There are still many factors as to what could happen in the future. This speculation has led to seeing more interest from those who feel the cannabis sector will soon see better trading. Currently, the growth and success of the cannabis industry is one that is moving at a fast pace. With this more people are finding an interest in investing in cannabis stocks in the stock market today.
Top Marijuana Stocks To Watch Right Now
Innovative Industrial Properties, Inc. (NYSE:IIPR)
NewLake Capital Partners, Inc. (OTC:NLCP)
AFC Gamma, Inc. (NASDAQ:AFCG)
Innovative Industrial Properties, Inc.
Innovative Industrial Properties, Inc. is a self-advised Maryland corporation focused on the acquisition, ownership, and management of specialized properties leased to experienced, state-licensed operators for their regulated medical-use cannabis facilities. In recent news, the company announced it has acquired a Massachusetts property and expanded its long-term real Real Estate partnership with Curaleaf.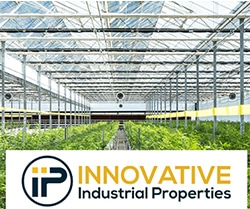 The purchase price for the property was $21.5 million, which is fully built out and operational as a regulated cannabis cultivation and processing facility. Concurrent with the closing of the purchase, IIP entered into a long-term, triple-net lease agreement for the property with a subsidiary of Curaleaf Holdings, Inc.
NewLake Capital Partners, Inc.
NewLake Capital Partners, Inc. is a leading provider of real estate capital to state-licensed cannabis operators. Founded in 2019, it is a triple-net lease REIT that acquires industrial and retail properties through sale-leaseback transactions, third-party purchases, and build-to-suit projects. Back on August 10th, the company reported its Q2 2022 earnings.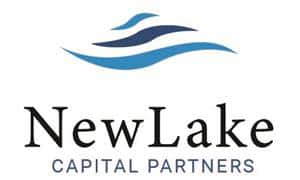 Q2 Highlights
Revenue totaled $10.5 million as compared to $10.2 million, an increase of 3% from the prior quarter.
Net income attributable to common stockholders totaled $3.8 million, as compared to $5.0 million.
Funds from operations ("FFO") totaled $6.5 million, as compared to $7.7 million.
Adjusted funds from operations ("AFFO") totaled $8.7 million, as compared to $8.1 million.
Net income and FFO were impacted by one-time severance costs of $1.6 million in connection with certain executive separation agreements. Such agreements were contemplated as part of the succession plan at the time of the Company merger in March 2021.
Cash and cash equivalents as of June 30, 2022, was $49.6 million. As of June 30, 2022, $12.2 million(1) was committed to funding tenant improvements.
[Read More] Top Cannabis Stocks To Buy? 3 To Watch In September
AFC Gamma, Inc.
AFC Gamma, Inc. originates, structures, underwrites, and invests in senior secured loans, and other types of loans and debt securities for established companies operating in the cannabis industry in states that have legalized medicinal and/or adult-use cannabis. In recent news, the company released its Q2 2022 earnings.
[Read More] Are These Top Marijuana Stocks A Buy? 3 To Watch Right Now

Highlights & Key Mentions
Net income of $11.4 million in Q2 2022, or $0.58 per basic weighted average share of common stock
Distributable earnings1 of $13.6 million in Q2 2022, or $0.69 per basic weighted average share of common stock
Paid a dividend of $0.56 per common share on July 15, 2022, for Q2 2022, representing a 47% increase from Q2 2021
Distributable earnings exceeded the declared dividend for the fifth consecutive quarter
Book value of $17.03 per share as of June 30, 2022, an increase of $0.42, or 2.5%, compared to December 31, 2021