Top Marijuana Stocks To Watch At The End Of The Month
As marijuana stocks face more pullback is now the time to buy? Yet before you do look for the marijuana stocks to buy you need to make sure of a few things first. What those who want to invest in cannabis stocks inside of a down market should do is build a game plan. As part of this plan, a watchlist should be made. What a watch list would do is help show potential companies to invest in. Once you have a solid list of possible companies to invest in the next step would be doing research on each marijuana stock.
As you conduct your due diligence it will help narrow that watch list to definitive companies that you would buy shares of. The sector is still showing a downtrend many are buying the dips in preparation for the next possible rise in trading. Which at the current moment many are doing. Right now not everyone who owns shares of marijuana stock is able to capitalize on the quick spikes in trading. Rather they feel buying shares as the sector dips and hold till a sustainable upswing takes place.
The cannabis industry as a whole is blossoming into something that not many were able to see at first. As of today, things are very different what was once a taboo subject is now a multi-billion dollar industry. This alone is why even with the sector showing a pullback people believe in the future growth and potential of the industry. The companies below are marijuana stocks to watch that some people feel could be worth investing in.
Marijuana Stocks To Watch Right Now
Cansortium Inc. (OTC:CNTMF)
Jushi Holdings Inc. (OTC:JUSHF)
Planet 13 Holdings Inc. (OTC:PLNHF)
Cansortium Inc.
Cansortium Inc. through its subsidiaries produces and sells medical cannabis in the United States. The company engages in cultivation, processing, retail, and distribution activities. In the company's more recent news Cansortium Inc. provided a bi-weekly MCTO status update. On May 2, 2022, the Company announced that it applied for a management cease trade order ("MCTO") with the Ontario Securities Commission.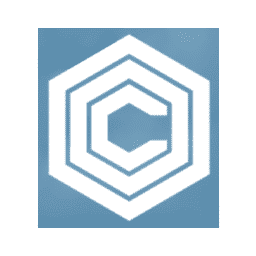 This was in connection with the delay in filing its audited annual financial statements for the year ended December 31, 2021. Unfortuyamlt CNTMF stock has faced a volatile drop in trading. Even with a small upswing over the last 4 weeks, CNTMF stock has not had the best upward movement. It is possible with June around the corner that this marijuana stock sees not only a positive turnaround for the company but in trading as well.
Jushi Holdings Inc.
Jushi Holdings Inc. a vertically integrated cannabis company, engages in the cultivation, processing, retail, and distribution of medical and adult-use products. It focuses on building a portfolio of cannabis assets in various jurisdictions around the United States. Recently Jushi announced it's been awarded a provisional medical marijuana dispensary license in Ohio. This establishes its 5th vertically integrated state-level operation. The new store will operate under Jushi's retail brand, BEYOND / HELLO™, and marks the Company's first retail location in the Buckeye State.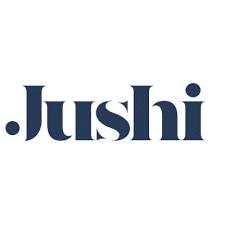 Not only that the company also expanded its product offerings with the launch of its first line of solventless cannabis extracts. The new top-shelf product line is produced purely from premium flower and extracted simply with ice and water. As Jushi continues to push forward and create more success the potential to see JUSHF stock see a rise in trading in the near future could happen.
[Read More] 3 Marijuana Stocks To Keep On Your Radar This Week
Planet 13 Holdings Inc.
Planet 13 Holdings Inc. an integrated cannabis company, engages in the cultivation, production, distribution, and marketing of cannabis and cannabis-infused products for medical and retail cannabis markets in Nevada, the United States. In the last 2 weeks, the company has made some important company updates. On May 10th Planet 13 announced a second Florida dispensary located in the Tampa Bay market. Following this news, the company also released its Q1 2022 financial earnings. At this time Planet 13 revenue for Q1 reached $25.7 million compared to $23.8 million, an increase of 8%.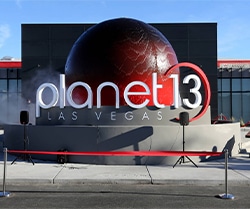 Also on March 2, 2022, Planet 13 announced the closing of its acquisition of Next Green Wave Holdings Inc. Also during Q1 of 2022, Planet 13 announced the expansion of its Nevada cultivation to fuel in-house product growth. Unfortunately, the company did see a net loss of $2.1 million, compared to a net loss of $6.0 million in Q1 2021. Still with another month soon to begin some feel that better trading is on the way for PLNHF stock.
[Read More] 3 Marijuana Stocks To Buy Before June?
Marijuana Stocks To Buy Or Sell Based On Speculation
Investors whether new or seasoned are using speculation as a means to buy or sell marijuana stocks. What this means is there's a lot of upside outside of the market that could play a role in seeing better momentum down the road. Which could lead to more buying as time goes on. The other side of speculation like other stocks is taking the risk on what may happen and having things not go as planned. That thought for a trader can keep them away from investing in particular sectors and cannabis is one of them. Nonetheless, there is still a lot to be seen and much that could help marijuana stocks sustain better trading for a longer period of time.