3 Marijuana Stocks To Buy The Last Week Of May?
When it comes to investing in marijuana stocks people are approaching the sector from a few different perspectives. The first one is approaching the idea of investing in marijuana stocks with a bit more caution which increases uncertainty. The reason for this is due to the unpredictable trading pattern going in the sector. Over the last year, marijuana stocks have had some issues with sustaining good momentum. From this, the cannabis sector has been going through a downtrend that has dropped the trading average for the bulk of publicly-traded cannabis companies. The part involves those who even as the marijuana stocks show volatile trading see it from an optimistic view.
Meaning that when the sector falls people find it easier to search for the best marijuana stocks to buy. As the cannabis industry continues to grow there is more reason to prepare for the future. This is why when the sector does see some pullback investors begin to buy the dips. Right now marijuana stocks investors are trying to remain patient and wait for the sector to recover to new highs or at least overall better trading. Many feel that once more positive news on passing federal cannabis reform surfaces it could help marijuana stocks see a rise in trading.
This is what many have done to see a return on their investments. Historically when progressive news on ending cannabis prohibtion is released most time marijuana stocks react well. Still with how unpredictable things can be it crucial to keep an eye on the sector and if you decide to invest do your research beforehand. You want to give yourself the best chance at maximizing your gains and limiting your risk. The marijuana stocks below are some options to consider for this week's watchlist.
These Marijuana Stocks Could Be To Gainers In May
GrowGeneration Corp. (NASDAQ:GRWG)
Agrify Corporation (NASDAQ:AGFY)
Village Farms International, Inc. (NASDAQ:VFF)
GrowGeneration Corp.
GrowGeneration Corp. through its subsidiaries owns and operates retail hydroponic and organic gardening stores in the United States. Back on May 10th, the company released its Q1 2022 earnings. At this time the company saw a decline in net sales. As well comparable store sales for the quarter dropped 35.5 percent. Even though the company did not see the best results GrowGen is still pushing forward.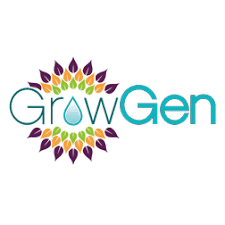 Now for the fiscal year outlook, the company projects revenue guidance to be between $340 to $400 million. Which is down from a range of $415 million to $445 million previously. Also, the company plans to open 10-15 although this number is down from its previous target of 15-20 new stores. On a positive note recently the company has released Drip Hydrop. This new product is a complete line of liquid fertilizer blends. Drip Hydrop is designed with the commercial cultivator in mind.
[Read More] Cannabis Industry Trends To Watch For In 2022
Agrify Corporation
Agrify Corporation develops precision hardware and software cultivation and extraction solutions for the cannabis and hemp industry in the United States. In the company's more recent news it has released its Q1 2022 earnings. During this time Agrify was able to report record results. First-quarter revenue grew 271% year-over-year to $26 million, exceeding prior guidance. As well gross profit for the first quarter totaled $4.2 million.

Which is compared to $(540) thousand, or (7.7)% of revenue, in the prior-year period. Over the last week or so AGFY stock has seen some volatile action. Yet the overall trading for this marijuana stock has fallen from previous levels. However, from last week's close, the company ended the week with a slight increase in trading. As a new week begins it's possible to see this marijuana stock continue its recovery.
Village Farms International, Inc.
Village Farms International, Inc. together with its subsidiaries, produces, markets, and distributes greenhouse-grown tomatoes, bell peppers, and cucumbers in North America. Over the last 3 weeks, the company has released some important updates. Its subsidiary Pure Sunfarms Corp. announce that Cookies sun-grown flower will be available in Ontario. Pure Sunfarms is the licensed producer of record for Cookies sun-grown flower in Canada. On May 17th Village Farms announced that CEO Michael DeGiglio will participate in a "fireside chat" discussion at the BMO Global Farm to Market Conference.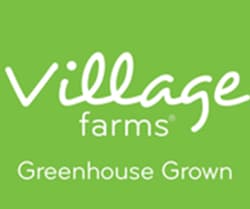 The conference will take place in New York City on Thursday, May 19, 2022, at 1:35 p.m. ET. From early May VVF stock has seen a significant drop in trading. Before May VVF stock was holding a better market position. Yet on the 11th of May, the company began to see a slight pick in trading. Even though it was a short uptick and eventually fell back down VFF stock has shown some recent volatility. As of last week's close, this marijuana stock to watch is moving back up. Hopefully with a new week of trading VFF stock can keep its upward momentum going.