3 Marijuana Stocks To Buy In A Down Market?
Although most marijuana stocks are still down some companies are holding strong. Yet the mild increase for the few other cannabis stocks that are doing well has not resonated with the entire sector. With the pullback still present there is still a window to find top marijuana stocks to buy. Whether you decided to invest in Canadian marijuana stocks or US cannabis companies always conduct thorough due diligence. When you research and learn about a company it can be a big help in deciding if it's worth the investment.
So certain things to find out would be future and current ventures and other projects the company may be working on. AS well if the company is currently profitable and not operating at a loss and is profitably increasing over time. In addition, seeing how the company trades is a key factor as well. Most time when a cannabis company is doing well outside of the market trading is typically reflected the same degree. So if a cannabis company is thriving it can help the publicly traded side of the business see better gains.
For any investor, it's about making a profit. Whether short or long-term investments people are in it to make money. This is why taking steps to learn about each marijuana stock and understand the sector in which they trade can be a big advantage. Especially in a volatile sector where without warning marijuana stock can rise or fall.
Marijuana Stocks Need The Right Catalyst In Order To Recover
Currently, there has been a big lack of momentum, and it's creating more fear and uncertainty. Some of the past catalysts that have led the sector to see better trading are not working the same. For example, when the MORE Act was passed by the House end of day Friday not long ago trading the following week had no substantial increase for the sector. Still, with much in the works in a fair amount of optimism, it's only a matter of time before things could start to look better. If you are looking to invest in marijuana stocks the companies below could be a good starting place.
Top Marijuana Stocks To Watch 2022
Hydrofarm Holdings Group, Inc. (NASDAQ:HYFM)
The Scotts Miracle-Gro Company (NYSE:SMG)
Village Farms International, Inc. (NASDAQ:VFF)
Hydrofarm Holdings Group, Inc.
Hydrofarm Holdings Group, Inc. together with its subsidiaries, engages in the manufacture and distribution of controlled environment agriculture (CEA) equipment and supplies in the United States and Canada. Over the last 2 months, the company has released important updates. On March 1st the company released its Q4 2021 financial results.

Some highlights for that time are net sales increased 26.3% to $110.4 million compared to $87.4 million. Gross profit increased 16.7% to $18.7 million compared to $16.0 million. The company also closed on a new $125.0 million Senior Secured Term Loan Facility. In more recent news Hydrofarm announced it will be releasing its Q1 2022 on Tuesday, May 10th.
The Scotts Miracle-Gro Company
The Scotts Miracle-Gro Company engages in the manufacture, marketing, and sale of products for lawn, garden care, and indoor and hydroponic gardening in the United States and internationally. The company operates through three segments: U.S. Consumer, Hawthorne, and Other. In the last week or so, Scotts Miracle-Gro has released some important news. On April 20th the company announced the timing of the second quarter 2022 financial results. As well as a conference call. The company will release its second-quarter financial results on Tuesday, May 3, 2022.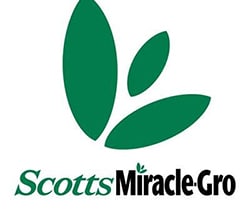 Which will be released prior to the opening of the U.S. financial markets. The Company will host a conference call to discuss those results at 9:00 a.m. ET. Recently Scotts Miracle-Gro Company announced a quarterly dividend payment. Its Board of Directors has approved the payment of a cash dividend of $0.66 per share. The dividend is payable on Friday, June 10, 2022, to shareholders of record as of Friday, May 27, 2022.
[Read More] Top Marijuana Stocks To Buy? 3 Cannabis Companies To Watch Right Now
Village Farms International, Inc.
Village Farms International, Inc. together with its subsidiaries, produces, markets, and distributes greenhouse-grown tomatoes, bell peppers, and cucumbers in North America. It operates through four segments: Produce, Cannabis-Canada, Cannabis-U.S., and Energy. Close to 2 months ago announced its subsidiary, Pure Sunfarms, has received EU GMP certification from Bezirksregierung Düsseldorf. This was for ts 1.1 million square foot Delta 3 cannabis production facility located in Delta, British Columbia.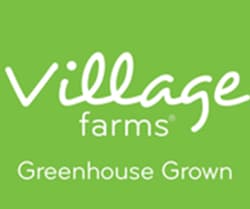 EU GMP certification permits Pure Sunfarms to export EU GMP-certified medical cannabis to importers and distributors in international markets that require EU GMP certification. Following this news, the company and its partner NOYA Cannabis Inc ("NOYA"), have launched Cookies concentrates in Canada.
[Read More] 2 Marijuana Stocks To Watch If You Invest In Cannabis Real Estate
With all that is in the pipeline, it's possible that momentum could soon pick up for this marijuana stock to watch in 2022.