Top Marijuana Stocks For Your 2022 Watchlist
Marijuana stocks are starting to show an increase in momentum. Those who have been watching the sector can see something is finally starting to shift. Now what this is means is the sector is starting to sustain some of these volatile upticks. This time last year marijuana stocks were hit with a big downtrend. Even when some spike in trading occurred it was short-lived. Not many cannabis stocks at that time were able to sustain any upward momentum. In fact, 2021 was a time to buy and hold and for some, it was a bit of a loss.
Which was due to how the market was before last year's downtrend began. During that time some traders were actually able to take advantage of these small volatile spikes. As mentioned above currently the sector is showing better all-around trading. Still, even with the increase in momentum, some are still approaching the sector with caution.
This is from how unpredictable marijuana stocks behave. So even though things are looking better anything can change without warning. That's the thing most top marijuana stocks that some thought would not drop past a certain level did. Even with all the success and progress out of the market, it didn't help as much as it should of. It seems that the only big factor that will ultimately decide the future of marijuana stocks and the cannabis industry is federal reform.
Marijuana Stocks In 2022 And Future Progress
With 2022 being a new year to pass federal reform this is what investors are basing most of their investments on. Now there is still much to see and currently happening that could help sustain some of this recent upward trading. But in this case, if the sector sees some pullback use it as a time to find the best marijuana stocks to buy. Just make sure you do your research and learn about the company you want to invest in. As well some cannabis companies are soon to release earnings. Hopefully, with good financial results, it will resonate well for the sector. Below are some options to keep an eye on that may end up on your marijuana stock 2022 watchlist.
Top Marijuana Stocks To Watch Right Now In 2022
Greenlane Holdings, Inc. (NASDAQ:GNLN)
Sundial Growers Inc. (NASDAQ:SNDL)
MariMed Inc. (OTC:MRMD)
Greenlane Holdings, Inc.
Greenlane Holdings, Inc. sells cannabis accessories, child-resistant packaging, and specialty vaporization products in the United States, Canada, Europe, Australia, and South America. At the close of January, the company released its preliminary fourth-quarter and full-year 2021 financial results. On a preliminary (unaudited) basis, the Company anticipates net sales of between approximately $55.5 million and $56.5 million for the fourth quarter.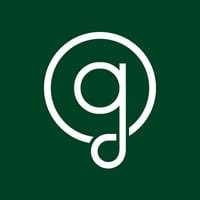 And between approximately $165.5 million and $166.5 million for the full year ended December 31, 2021. The 54% year-over-year increase in net sales was primarily driven by an increase in sales of Greenlane Brands. As well as the KushCo merger.
In addition, Greenlane expects gross margins of between 18% and 20% for the fourth quarter. And between approximately 15% and 16% for the full year ended December 31, 2021. The Company expects to host a conference call on or before March 30, 2022, to discuss the results of its fourth-quarter and full-year ended December 31, 2021.
Sundial Growers Inc.
Sundial Growers Inc. engages in the production and marketing of cannabis products for the adult-use market in Canada. It produces and distributes inhalable products, such as flower, pre-rolls, and vapes. Recently the company announced it has received an extension of 180 calendar days. This extra time is to regain compliance with Nasdaq's minimum bid price requirement. As previously reported, the Company was notified by Nasdaq on August 9, 2021.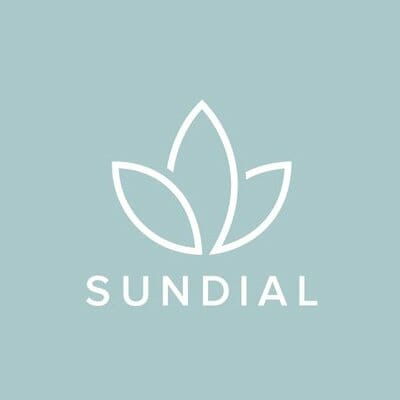 This was for the bid price for its common shares not in compliance with the Nasdaq minimum bid price requirement. At that time, the Company was required to regain compliance by February 7, 2022. The extension will allow the Company to regain compliance if the bid price for the Company's common shares closes at or above US$1.00 per share. But it would have to be for a minimum of 10 consecutive trading days before August 8, 2022.
[Read More] Trading Marijuana Penny Stocks? 3 For Your Watchlist Right Now
MariMed Inc.
MariMed Inc. engages in the cultivation, production, and dispensing of medicinal and recreational cannabis. Which is done so in the United States and internationally. During the first week of February, the company announced its top-selling brand, and products are now available in Delaware. As a result of new regulations in the Delaware Medical Marijuana program, MariMed has expanded its licensing agreement with First State Compassion Center.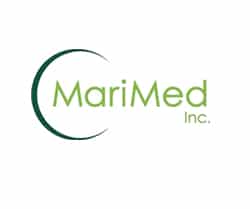 The FSC is a leading Delaware vertically integrated cannabis operator, to produce and distribute its branded cannabis edibles. In more recent news the company announced it will be releasing its fourth-quarter and full-year 2021 financial results.
[Read More] Best US Marijuana Stocks To Watch For Presidents Day
The company has set March 16, 2022, after market close as the time and date of the release. Management will host a conference call on March 17, 2022, at 8:00 a.m. ET to discuss the results.