Marijuana Stocks Are Firing Up Are These Companies On Your Radar?
Most marijuana stocks are still feeling the impact of speculative trading. Recent news about the upcoming vote on federal reform has led to investors proceeding with caution. Many felt that with the news about the MORE Act and Chuck Schumer's bill being filed in April an increase in momentum would occur. So far the amount of momentum has not resonated with all marijuana stocks.
Yet for the marijuana stocks that are currently seeing some upside in the market, this could be due to several factors. The first is in regards to the vote on federal reform and the other is earnings. So far in March, many cannabis companies have shown some solid earnings. With these positive results, some marijuana stocks have been able to see better trading.
Overall the future of the cannabis industry looks promising. From companies merging and being bought out. All the way to new storefronts and operating facilities. As well as new companies and new and evolving markets. Not to mention other innovative projects that have yet to surface from various cannabis companies. Hopefully, this potential progress will lead to more revenue that could turn into more market momentum.
Trading Marijuana Stocks In A Volatile Market
The thing with most marijuana stocks is they are volatile. Just fast as they can rise is as quick as they can fall. That's why it is always a good idea to not only watch and learn but to build a plan. With how uncertain the sector can be having a trading strategy can help to limit your risk. Investing in anything is risk yet with understanding patience and proper execution it's possible to see good gains even with ample risk. By doing your homework on each potential marijuana stock to buy it can help to limit that risk beforehand. So far 2022 has been showing overall better market action. Despite the sector trading at a lower average compared to this time last year. 2022 is shaping up to be an impactful year not just for marijuana stocks but for the entire cannabis industry.
Investors Are Focusing On Marijuana Stocks And Industry Growth
For now, the focus is on federal reform and investors are basing most of the trading they do off what will come from it. Even from a fundamental standpoint, there are many reasons to trade marijuana stocks. As time goes on and trading continues hopefully the continued success of the industry resonates well for marijuana stocks. The cannabis companies mentioned below are some options to keep an on when looking for marijuana stocks to watch in 2022.
Top Marijuana Stocks For Watchlist
Trulieve Cannabis Corp. (OTC:TCNNF)
TerrAscend Corp. (OTC:TRSSF)
Curaleaf Holdings, Inc. (OTC:CURLF)
Trulieve Cannabis Corp.
Trulieve Cannabis Corp. together with its subsidiaries operates as a medical cannabis company. The company cultivates and produces products in-house and distributes its products to Trulieve branded stores across the United States. In recent news, the company has released its Q4 and full 2021 earnings. Once again Trulieve has broken another revenue. The company reported a record revenue of $938.4 million in 2021, up 80% year over year. In addition to quarterly revenue of $305.3 million, up 36% sequentially.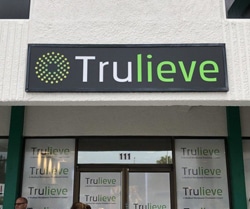 Also, the company has an industry-leading U.S. retail network of 162 dispensaries, up 116% from 2020. This is supported by over 4.0 million square feet of cultivation and processing capacity, up 107% from 2020, as of March 30, 2022. Cash at year-end was $234 million. As far as company improvements Trulieve welcomed two new members to the Board of Directors. The Board of Directors now includes four women representing half of the Board. Before ending in 2021 Truelove exited with operations in 11 states. With 30% of the retail locations outside of the state of Florida.
[Read More] Top US Marijuana Stocks To Buy In April? 2 Analysts Are Giving Higher Price Targets
TerrAscend Corp.
TerrAscend Corp. cultivates, processes, and sells medical and adult-use cannabis in Canada and the United States. It produces and distributes hemp-derived wellness products to retail locations. As well the company manufactures cannabis-infused artisan edibles. In the last 2 weeks, the TerrAscend has released its fourth quarter and 2021 full-year earnings. At this time the company saw its full-year net sales increase 42 percent to $210.4 million.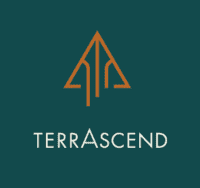 Net sales for the quarter were $49.2 million compared to $49.1 million in Q3 2021 and $49.6 million in Q4 2020. Another highlight is the Adjusted EBITDA of $65.6 million compared to $41.7 million in 2020, an increase of 57% year-over-year. As for operational highlights, TerrAscends Pennsylvania facility is producing its highest quality product to date. This has led to the company recapturing the top 3 market share for December 2021.
Also, its New Jersey wholesale and retail pipeline is fully prepared for adult use. Asummignthings go well with the pending regulatory approval. More operational key mentions are the company has closed on the purchase of a 156,000 square foot facility in Hagerstown, MD. This is to expand the company's cultivation and processing. Which is expected to be operational during the third quarter of 2022.
[Read More] Cannabis Industry Trends To Watch For In 2022
Curaleaf Holdings, Inc.
Curaleaf Holdings, Inc. operates as a cannabis operator in the United States. It operates in two segments, Cannabis Operations, and Non-Cannabis Operations. The Cannabis Operations segment engages in the production and sale of cannabis through retail and wholesale channels. On March 30th the company announced that Time has added Curaleaf to the list of 100 most influential companies. To assemble the list, TIME solicited nominations from every sector ranging from health care and entertainment.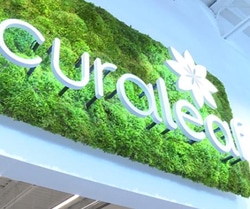 Even transportation and the technology sector all the way to its editors and correspondents around the world. As well as from industry experts. TIME editors then evaluated each one on key factors including relevance, impact, innovation, leadership, and success. Curaleaf's inclusion on the TIME100 Most Influential Companies list is an acknowledgment of the company's vision to advance the cannabis industry. In addition to leading the world in cannabis education, accessibility, and customer satisfaction with high-quality products backed by science.