3 Marijuana Stocks To Watch As Trading In May Continues
So far this week marijuana stocks have seen an increase in volatile trading. Much of this could be due to last week's rally on Friday. Still, with how long marijuana stocks have been in the red it seems investors are trying to do what they can to help the sector. Yet there is still a fair amount of uncertainty while at the same time a positive outlook on the future. With some companies still down now could be a time to find the best marijuana stocks to buy. Also, many investors want to be prepared in the event the sector sees a sizable recovery. In the last year, there has been some upward trading yet nothing that was sustainable to significant to other rises in the past.
Now looking outside of the market many cannabis companies are thriving and sustaining profitability. This progress truly helps with the growth and innovation of the cannabis industry. The overall U.S. cannabis industry is still young and there is much more to be seen. This year there are several states that are working to pass legal cannabis in some form. With more states having legal markets it adds more pressure on Congress to ultimately end cannabis prohibition. If the end of cannabis prohibition happens in the near future it would be the biggest turning point for the industry.
Buy-Sell And Trade Marijuana Stocks With A Plan
At the moment many investors are basing buying and selling off on any news on the matter. For example when positive news comes out about federal reform historically marijuana stocks react well. Yet when things do not go well for federal reform most marijuana stocks begin to fall. Essentially the failure to pass any kind of federal reform is what first started the downtrend back in early 2021. However, it's a new year and in 2022 there will be multiple chances to end cannabis prohibition. Which many people and investors are hoping for. Nevertheless for those who want to find a way to invest in marijuana stocks but are nervous here are some tips.
Tips For Investing In Marijuana Stocks
First, put together a budget of what you are willing to invest. Next, find the best marijuana stocks that outside of the market are doing well but down at share price. The reason is most of the top marijuana stocks to watch are down but as company money is coming in. So by having a portfolio of successful companies gives a person better odds of seeing these marijuana stocks recover when the right catalyst creates a rise. It is all about being patient and preparing. As well as always doing your due diligence before even deciding to buy cannabis stocks. The companies below are several options to keep on your radar if you are looking for top marijuana stock to watch in 2022.
Marijuana Stocks For Your 2022 Watchlist
Ascend Wellness Holdings, Inc. (OTC:AAWH)
Glass House Brands Inc. (OTC:GLASF)
Cronos Group Inc. (NASDAQ:CRON)
Ascend Wellness Holdings, Inc.
Ascend Wellness Holdings, Inc. engages in the cultivation, manufacture, and distribution of cannabis consumer packaged goods. Its cannabis product categories include flowers, pre-rolls, concentrates, vapes, edibles, and other cannabis-related products. Over the last month, the company has made some news updates.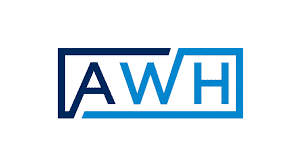 Back on April 21st Ascend Wellness announced the start of adult cannabis sales at Rochelle Park dispensary in New Jersey. Following this, the company announced it will host a conference call on May 11th. This will be to release and discuss its Q1 2022 earnings. At the start of May, Ascend Wellness released information about being involved in several conferences this month.
Glass House Brands Inc.
Glass House Brands Inc. cultivates, manufactures, retails, and distributes raw cannabis, cannabis oil, and cannabis consumer goods to wholesalers and consumer packaged goods retail stores.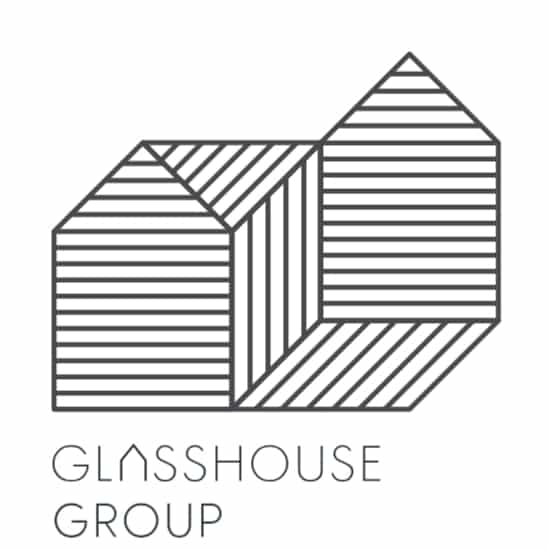 In recent news, the company announced it will acquire the remaining equity and property ownership in the pottery dispensary. Glass House currently owns 50% of each the equity and property ownership interest in the dispensary.
[Read More] Will These Marijuana Stocks See Better Trading This Month?
Words From The Company
"Voted one of the top 17 best dispensaries in Los Angeles by Thrillist and L.A. Times, The Pottery is one of the leading cannabis retailers in Southern California," said Kyle Kazan, Glass House Chairman, and CEO.
Cronos Group Inc.
Cronos Group Inc. operates as a cannabinoid company. It manufactures, markets, and distributes hemp-derived supplements and cosmetic products through e-commerce, retail, and hospitality partner channels under Lord Jones and Happy Dance brands in the United States. On May 10th Cronos Group released its Q1 2022 financial earnings. During this time the company saw consolidated net revenue increase by 99% year-over-year to $25.0 million in Q1 2022.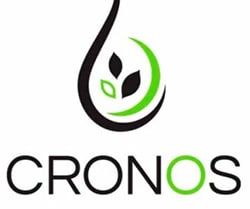 The increase year-over-year was primarily driven by an increase in net revenue in the Rest of the World. Which is a segment driven by growth in the Israeli medical market and the Canadian adult-use market.
[Read More] Will These 3 Marijuana Stocks To Watch Soon Recover?
Gross profit of $6.9 million in Q1 2022 improved by $9.9 million from Q1 2021. From these positive results, trading is starting to look better for CRON stock. With more time before the end of the week hopefully this Canadian marijuana stock will continue to climb.