Top Marijuana Stocks To Watch This Month
With more progress in the cannabis industry, some marijuana stocks is starting to see stronger trading. In the last few weeks, marijuana stocks have caught a nice window of upward trading. This recent push has been fueled by the push on federal cannabis reform. Right now several pieces of reform are in place to be voted on. One is the recent passing by the House for a cannabis banking measure. The other is a proposal that is set to be filed in April. This bill is being done by Senate majority leader Chuck Schumer and several other of his colleagues.
Schumer's bill aims to end cannabis prohibition in the United States. Another proposal is a republican led bill similar to Schumer. Now each bill holds the same value with different measures and standards. But towards the bigger picture, they all share a close vision. Which is to end cannabis prohibition. With all the potential and speculation of what could happen, it has created a recent wave of much-needed momentum. The only thing is when news becomes stagnate so does the market at times making it a challenge to sustain its upward trading. Even though most times out of the market many of these companies are doing well.
The Progress Of  The Cannabis Market
Sometimes investors focus on the future versus what is happening. To be more specific the main priority for the cannabis industry currently is passing federal reform and rightfully so. But that shouldn't impact the sector to the point where shareholders see a big downtrend. Especially when more legal markets are being created through new legal states. To which some legal states like California and Illinois have consistently broken cannabis sales. This can also be a focus and reason for people to feel more confident in trading marijuana stocks. Yet that is not the case and it's getting to be a bit more of a struggle to rely on good earnings and company progress as means to see particular marijuana stocks rise.
Marijuana Stocks And The Cannabis Industry
Still, with 2022 just getting started there is still much to be seen and still much to be done. The beautiful in the ugly for marijuana stocks is how unpredictable the sector can be. Just when things seem to be down is as quick it can rise. This volatility has been both a blessing and a curse for some. Nevertheless, there is still a fair amount of opportunity for to things change for the better. For now, it's best to keep an eye out and find the best marijuana stocks to watch. Mainly ones that after good due diligence you feel will add more value to your portfolio. The marijuana stocks mentioned below are some options to consider in 2022
Top Marijuana Stocks For Your 2022 Watchlist
Jushi Holdings Inc. (OTC:JUSHF)
Verano Holdings Corp. (OTC:VRNOF)
Trulieve Cannabis Corp. (OTC:TCNNF)
Jushi Holdings Inc.
Jushi Holdings Inc. a vertically integrated cannabis company, engages in the cultivation, processing, retail, and distribution of medical and adult-use products. A few weeks ago Jushi announced the closing of an additional US $3.68 million. This is with a long-term strategic investor in the private placement. Like other marijuana stocks at the start of February, there was a nice uptick in momentum for JUSHF stock. In the first week and half of the month, the company was able to catch some of this momentum.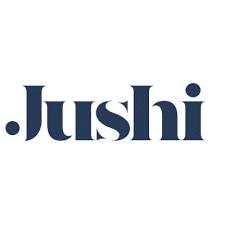 This allowed JUSHF stock to reach higher trading levels. However, around the 15th and 16th of February JUSHF stock started to see a drop in trading. Now the company is still up from where it was at the start of February. But still with more trading to take place in 2022 JUSHF stock could begin to see another recovery.
[Read More] 2 Marijuana Stocks To Watch After Presidents Day
Verano Holdings Corp.
Verano Holdings Corp. operates as a vertically-integrated multi-state cannabis operator in the United States. It engages in the cultivation, processing, and retail license of cannabis in Illinois, Florida, Arizona, Maryland, and Nevada. As well as Ohio, Michigan, Massachusetts, Arkansas, New Jersey, Pennsylvania, and West Virginia. At the start of February Verano announced it will exercise the option on an existing credit facility.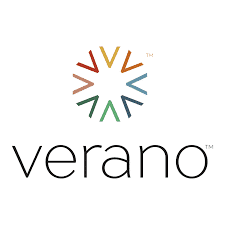 This would be done to draw the remaining US$100 million at 8.50%. Which would be to fund strategic growth initiatives. So far this marijuana stock has been looking good in February, even though VRNOF stock is facing some pull back the company is up 17 percent from the end of January. So with this shareholders are keeping a watch to see if VRNOF stock will rise back up before next month.
[Read More] Looking For Long-Term Investments In Cannabis Stocks? 3 For Your List For 2022
Trulieve Cannabis Corp.
Trulieve Cannabis Corp. together with its subsidiaries operates as a medical cannabis company. The company cultivates and produces products in-house and distributes its products to Trulieve branded stores across the United States. The company has continued to dominate as a leading multi-state operator. In recent news, Trulieve has acquired a 64,000 sq. ft. cultivation facility in Phoenix.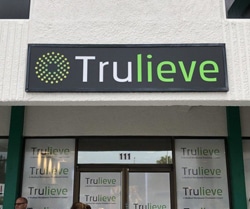 Trulieve will pay $13.75 million cash at closing, with potential milestone payments subject to earn-out and escrow requirements. Over the last week of trading, TCNNF stock has seen a slight pullback in February. Yet from the close of January to the 15th of February TCNNF stock went on a nice run before its current decline. Still, as a top marijuana stock to watch some feel another recovery may soon happen in the near future.