3 Marijuana Stocks To Watch Halfway Through May
Marijuana stocks are starting off a new week with more volatile trading. This current behavior has its pros and cons for some. The obvious upside is being able to find top marijuana stocks to buy at lower share prices. So when a volatile rise in trading happens you will be able to see some type of profit. The downside is watching the sector fall and having to wait for a recovery. Most times this is how marijuana stocks perform and in recent trading, things have been more in the red than green. Still for those who want to invest in cannabis stocks opportunities still exist. Right now people are buying the dips and holding their position. This buy-and-hold strategy is being used as people wait to see what will happen with federal cannabis reform.
The fight to end cannabis prohibition has been the main factor in whether most marijuana stocks will rise or fall. For some reason, fundamental trading has not been so prominent for marijuana stock investors. A lot of cannabis companies have grown and expanded operations which have led to increased profitability. Yet the progress outside of the market has been overlooked to a degree and has added very little momentum inside of the market. The cannabis industry has come a long way over the last several years. Both in the United States and abroad cannabis markets like Canada.
Top Marijuana Stocks To Watch In 2022
Columbia Care Inc. (OTC:CCHWF)
TILT Holdings Inc. (OTC:TLLTF)
Lowell Farms Inc. (OTC:LOWLF)
Columbia Care Inc.
Columbia Care Inc. cultivates, manufactures, and provides cannabis-based health and wellness solutions, and derivative products. In recent news, the company released its Q1 2022 earnings. At this time the company opened 5 additional retail locations in Q1: 4 in West Virginia and 1 in Virginia Beach, VA to bring the active total to 84.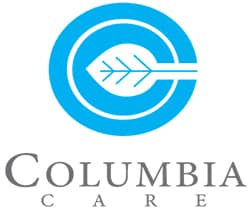 Next quarterly revenue of $123 million, which made for an increase of 43% YoY. The company saw a gross profit of $57 million, an increase of 68% YoY. Also, Columbia Care hit a gross margin of 46%. This represented an increase of 676bps YoY, 149bps QoQ over prior adjusted gross margin1.
TILT Holdings Inc.
TILT Holdings Inc. operates in the cannabis industry in the United States, Canada, Israel, Mexico, South America, and the European Union. It operates through Cannabis, Accessories, and Other segments. Back on May 12th, the company announced its exclusive partnership with social impact drive brand Black Buddha Cannabis.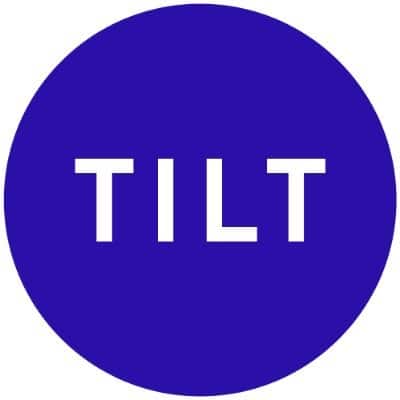 The initial Massachusetts launch will include Black Buddha Prepacks™ as well as Black Buddha's proprietary fast-acting gummies. Through a collaborative partnership approach, future product offerings will be developed to fulfill both patient and consumer needs.
Words From The Company
"Working with Roz McCarthy early on, we were immediately impressed with the brand architecture and passion she was bringing to Black Buddha Cannabis – not only for the social equity impact, which is vital in this industry – but also the focus on being environmentally-conscious," stated Gary Santo, CEO of TILT Holdings.
Lowell Farms Inc.
Lowell Farms Inc. engages in the cultivation, extraction, manufacturing, sale, marketing, and distribution of cannabis products to retail dispensaries in California. Over the last week, the company has announced some important pieces of news. On May 10th Lowell released its unaudited Q1 2022 earnings. Highlights consist of revenue generated for the three-month period ended March 31, 2022, which was $12.4 million. These figures make for an increase of 13% from Q1 2021.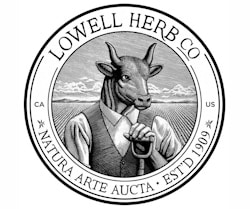 Next CPG revenue increased 10% sequentially, primarily due to increases in pre-roll and packaged flower revenue. Also, the Gross margin as reported was 12.7% in the first quarter compared to a negative 12.3% sequentially and negative 13.4% year over year. In more recent news the company announced it has partnered with regional growth operator, Schwazze. The intent of this venture is for Schwazze to bring Lowell smokes to Colorado and New Mexico.
[Read More] 3 Marijuana Stocks To Keep On Your Radar 3rd Week Of May
Words From Lowell Farms Inc.
"At Lowell, we celebrate great weed and its journey into the mainstream. No cannabis brand can claim authenticity without the stamp of approval from Coloradans to whom the entire industry owes a debt," explains Lowell Farms Inc. Chairman of the Board George Allen. "We are excited to enter this fantastic market along with New Mexico with the seasoned team at Schwazze who share our passion for excellence."
[Read More] Best New Jersey Marijuana Stocks To Buy? 4 To Watch Right Now
Invest In Marijuana Stocks The Right Way
With more growth and innovation there will be more speculative trading that occurs. So to prepare a bit you want to build a marijuana stock watch list. Once you have the potential companies you feel are worth investing in make sure you conduct your due diligence on each of them. After that, you can narrow down your list to the companies you want to invest in. No matter the sector you want to buy low and sell high and do all that you can to mitigate any risk. Which wich depending on the cannabis stock can pose more risk than not. At the moment things could be better for the overall sector. However, with how far the entire cannabis industry has come it is only a matter of time before the end of prohibition takes place.