Are You Ready To Buy Marijuana Stocks In 2022?
When it comes to investing in marijuana stocks there are some things to know first. Initially, you want to gain an understanding of how most marijuana stocks to trade. You want to gain a sense of the market and what is going on. Learn how to trade overall as a potential investor and trader. Once you have formed a base on how to trade and invest now you can have a stronger foundation. The thing with many marijuana stocks is they perform in an unpredictable market due to the high amount of volatility.
What this is means is without any sign a company can trade down as quickly as it can go up. Knowing this info and actively watching the sector will again give you a better idea of how to trade cannabis stocks. There are a handful of cannabis companies that are currently publicly traded. From US cannabis stocks to Canadian marijuana stocks on what is known as the OTC.
There are also various niches in the sector where some marijuana stocks have been known to have less volatile trading. Still even with watching and learning the market you want to do the same for each possible marijuana stock to buy. For anyone looking for the best cannabis stocks, you must do your research on each company. Find out about current news and earnings and thing that shows the company is real and profitable.
Marijuana Stocks In And Out The Market
When a cannabis company is successful in and out of the market it shows investors that the company could be worth being in one's portfolio. As of late, the volatility in the sector has yet to subside. Even with some small upswings, many anticipate with the continued push for federal reform it's possible to see all-around better trading. For now many are keeping watch and taking advantage of any pullback they can. Also with much time left in 2022, there is still much to be seen that could impact how the sector trades. With that in mind, many are waiting patiently and looking for any chance to take profits. The companies mentioned below could soon see better trading before the end of the month.
Top Marijuana Stocks To Watch Right Now
Columbia Care Inc. (OTC:CCHWF)
Acreage Holdings, Inc. (OTC:ACRHF)
Planet 13 Holdings Inc. (OTC:PLNHF)
Columbia Care Inc.
Columbia Care Inc. . cultivates, manufactures, and provides cannabis-based health and wellness solutions, and derivative products. In recent news, the company announced the celebration of its 3rd dispensary opening in West Virginia. Albans is the third of five dispensaries in West Virginia that Columbia Care will open this year. Cannabist St.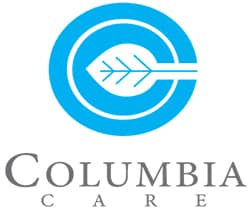 In more recent news the company announced preliminary results for the full year ended December 31, 2021. The Company is working to complete its first U.S. GAAP audit. Where it will report its financial results for the fourth quarter and full 2021 year. These earnings are set to be released before U.S. financial markets open on Thursday, March 24, 2022.
[Read More] Top Cannabis Stocks To Buy Right Now? 3 For Your Watchlist Mid-March
Acreage Holdings, Inc.
Acreage Holdings, Inc., formerly High Street Capital Partners, is a principal investment firm specializing in the cannabis industry. In recent news, the company has reported its Q4 2021 financial earnings. The company during this time saw its consolidated revenue reach $58.1 million. That's an increase of 84% year over year and 21% sequentially. Also, the gross margin increased to 48% in Q4 2021 from 46% in Q4 2020.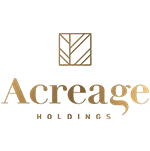 As well its Adjusted EBITDA* was $8.5 million in Q4 2021. This is in comparison to a loss of $(3.5) million in Q4 2020. The Adjusted EBITDA* as a percentage of consolidated revenue was 14.6% for the fourth quarter of 2021. Some financial highlights are 2021 gross margin increased to 51% compared to 43% in the full year 2020.
Furthermore, an operational highlight is expanding the Company's strategic footprint through the acquisition of market-leading operations in the state of Ohio. Which includes a 70,000 sq. foot cultivation and processing facility and five operating retail stores. As of the close on the 15th ACRHF stock was up in trading. With a new day of trading hopefully things keep rising.
[Read More] Best Marijuana Stocks To Invest In 2022? 3 To Watch This Week
Planet 13 Holdings Inc.
Planet 13 Holdings Inc. an integrated cannabis company, cultivates, produces, distributes, and markets cannabis and cannabis-infused products for medical and retail cannabis markets in Nevada, the United States. It also operates dispensaries. At the start of March, the company announced the completion of its acquisition of Next Green Wave vertically integrating into California.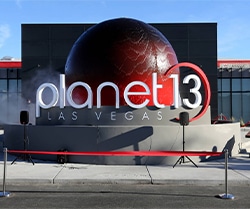 Key Transaction Highlights and Benefits
Increase vertical integration – cultivation and production will serve as the backbone of Planet 13's operations in the California market.
Brand and product extension – enables Planet 13 to expand its popular brand portfolio into California.
Experienced management – adds an experienced management and cultivation team to run Planet 13's California operations.
Platform for expansion – enables Planet 13 to continue to add retail in California to generate economies of scale.