Top Marijuana Stocks Investors Should Know About In 2022
In the last serval months, marijuana stocks have started to see patterns of up and down trading. So at the start of the new year, the sector saw an opening upward push. Moving further into January and things began to take a turn as many marijuana stocks started to fall again. It wasn't until the end of the month heading into February that once again the sector saw another upswing. This rise in trading for some marijuana stocks was a moment that displayed growth potential.
As well periods of consistency in the sector that has not been seen for some time. Yet as of late there has been another decline in the sector. So with this, some are looking for the best marijuana stocks to buy with the plan to take advantage of the next possible recovery. Most marijuana stocks trade with a high amount of volatility. So with this behavior, it can be a fast trading style.
For example, there are traders who are able to capitalize on the quick upswings that do occur. And for some, they stick to a buy and hold method until the rise is substantial enough for their mark. Never there is still a lot of time left in 2022 as we are only 3 months into the year. That means that many things can happen in that time that could have an adverse impact on cannabis stocks.
Marijuana Stocks Work To See A Recovery In Trading
For those who are looking to invest in marijuana stocks now is a good time as any. Especially as federal reform is still working its way through congress. Meaning that while that's happening the sector trades with more volatility so the chance to find good entry levels is high. The idea is to buy the dips and wait for a bigger rise that yields better returns most times. So with all the above now could be a time to prepare for the future. The cannabis industry as a whole is progressing at a fast pace. This growth only offers more possibilities which may help to see better trading momentum. The companies that are discussed below may offer some value to your marijuana stock watchlist.
Top Marijuana Stocks To Watch Right Now In The Market
Planet 13 Holdings Inc. (OTC:PLNHF)
Jushi Holdings Inc. (OTC:JUSHF)
Planet 13 Holdings Inc.
Planet 13 Holdings Inc. an integrated cannabis company, cultivates, produces, distributes, and markets cannabis and cannabis-infused products for medical and retail cannabis markets in Nevada, the United States This past week the company announced it has completed its acquisition of Next Green Wave. This venture will only add more value to the company and longer-term potential. In the last several weeks of trading like many other cannabis stocks PLNHF stock has been trying to sustain better levels.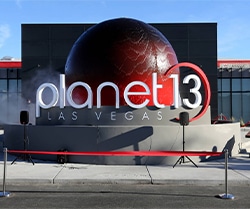 From the end of January to the 9th of February PLNHF stock was showing better momentum. In this time PLNHF stock was able to sustain this rise long enough for some people to see a return. Yet after the 9th of February is when PLNHF stock began to fall once more. Towards the end of February, this marijuana stock began to recover heading into March.
However, the opening week to the new month led to another drop. Currently, the company is slowly starting to rise and with all that Planet 13 has in the pipeline things could look even better over time. For now, investors are keeping watch to see what will happen next as a new week of trading is ahead.
[Read More] Marijuana Stocks To Buy In March? 2 For Your Watchlist Right Now
Jushi Holdings Inc.
Jushi Holdings Inc., a vertically integrated cannabis company, engages in the cultivation, processing, retail, and distribution of medical and adult-use products. It focuses on building a portfolio of cannabis assets in various jurisdictions. This includes Pennsylvania, Virginia, Ohio, Illinois, California, Nevada, and Massachusetts. Recently the company announced on March 24th it will be releasing its fourth-quarter and full-year 2021 financial results.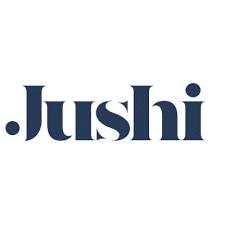 Management will host a conference call and audio webcast that morning at 9:00 a.m. ET to discuss the Company's financial results. In the last 2 weeks of trading JUSHF stock has been fighting to build more trading momentum. Currently JUSHF stock is down yet the first 2 weeks of February is when JUSHF saw a nice upward push. With this recent push, investors are remaining optimistic that this marijuana stock could possibly see a recovery this month.
[Read More] Marijuana Stock Recap 3 Top Picks For Next Weeks Watchlist
Also back at the end of February, the company announced a series of cannabis brands and product launches in Massachusetts. This will begin with the debut of its flower brands, The Bank and Sèchè. The Company is also expected to launch its vaporizable cartridges & jarred concentrates line, The Lab. Plus its edibles line, Tasteology, in the second quarter of 2022, pending regulatory approval. With all this in the works, Jushi is in a good position to see more progress in the near future.