Top Marijuana Stocks To Watch On Friday
As marijuana stocks trade down what are investors going to do? well, there are several ways to prepare for the moment an uptick takes place. To start when the sector does start to trade down some see it as a loss and others see a chance. When the sector starts to fall the upside is finding top marijuana stocks to buy at lower entry levels. This is a buy low sell high strategy that is the basic foundation for any stock trader. As well when you buy the dips it puts you in a position to take advantage of any upward trading. Now, this buy-and-hold game is what many marijuana stocks investors are doing. The cannabis sector is incredibly volatile meaning the way marijuana stocks trade is unpredictable.
This creates some uncertainty for some and brings more caution. Another way for marijuana stocks to see a profit is to wait for more news on federal cannabis reform. A few weeks ago when Chuck Schumer spoke at a rally and said he is working to end cannabis prohibtion marijuana stocks reacted well in the market. For those who are looking to invest in marijuana stocks, the above info is good knowledge to have.
You want to build awareness and understanding of what's going on in the market. Also, you want to make sure you do thorough due diligence on each possible cannabis stock you want investment. Making sure you do everything you can to limit risk and maximize your gains is crucial. So with this info, the marijuana stocks to watch below are a few options to keep on your radar.
Top Marijuana Stocks To Watch Right Now In 2022
Innovative Industrial Properties, Inc. (NYSE:IIPR)
Power REIT (NYSE:PW)
NewLake Capital Partners, Inc. (OTC:NLCP)
Innovative Industrial Properties, Inc.
Innovative Industrial Properties, Inc. is a self-advised Maryland corporation focused on the acquisition, ownership, and management of specialized properties leased to experienced, state-licensed operators for their regulated medical-use cannabis facilities. In recent news, the company has acquired a Massachusetts property and entered into a long-term lease with TILT.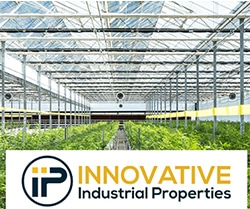 The purchase price for the property was $40.0 million which is fully built out and operational as regulated cannabis cultivation, processing, and dispensing facility. Concurrent with the closing of the purchase, IIP entered into a long-term, triple-net lease agreement for the property with a subsidiary of TILT Holdings Inc.
[Read More] 3 Top Marijuana Stocks To Watch Today
Power REIT
Power REIT is a real estate investment trust (REIT) that owns real estate related to infrastructure assets including properties for Controlled Environment Agriculture, Renewable Energy, and Transportation. 2 months ago the company announced it had purchased a 1.1 million square foot greenhouse for $9.35 million.

Simultaneous with the acquisition, Power REIT entered into a long-term, triple-net lease with Millennium Produce of Nebraska LLC ("MillPro"). As part of the transaction, Power REIT has agreed to fund capital improvements to upgrade the tomato-ready cultivation facility. Power REIT's current capital commitment for the initial phase of improvements is approximately $534,000 which includes costs related to the replacement of energy curtains.
[Read More] Best Marijuana ETFs To Buy Now? 3 For Your List In Q2 2022
NewLake Capital Partners, Inc.
NewLake Capital Partners, Inc. is a leading provider of real estate capital to state-licensed cannabis operators. Founded in 2019, it is a triple-net lease REIT that acquires industrial and retail properties through sale-leaseback transactions, third-party purchases, and build-to-suit projects. In the company's more recent news NewLake Capital Partners appoints Lisa Meyer as Chief Financial Officer. Fred Starker, who is the current CFO is retiring and Lisa will take his place effectively on June 13, 2022.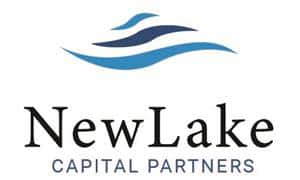 Mr. Starker will work with Ms. Meyer to facilitate the transition and he has entered into a consulting agreement with the Company from the date of his retirement through August 13, 2022. Ms. Meyer has extensive experience providing financial leadership to various public and private entities in the real estate industry. Most recently, she served as President, Chief Financial Officer, and Treasurer of Western Asset Mortgage Capital (NYSE: WMC), a diversified mortgage finance REIT.