3 Top Marijuana Stocks Top Buy And Hold The Rest Of September
This week marijuana stocks saw a bit more of the downside of the market. However, even in this decline, it can be seen as a good chance to prepare for the next recovery. The way pullback can help is being able to find top marijuana stocks to buy at low entry levels. When a marijuana stock sees a drop in trading later down the line there could be a recovery that allows you to take profits. If you invest in anything you want to give yourself the best chance to see the best returns. With marijuana stocks, there is a lot of volatile trading with makes tracking patterns tough to do.
For this reason, many have adapted to a quicker in-and-out style of trading. Now the purpose for a quicker style of trading is when a decline happens after a rise it most times drops even lower. If a company is bought off the dip and you miss the uptick it's possible to see it drop lower than the price you bought it at. Yet if you so happen to believe in the company and buy the dip even more you could lower the cost of your total position.
This is a good strategy to use if you want a sounder chance at seeing better gains. If you feel investing in legal cannabis is for your there are plenty of marijuana stocks to watch in the stock market today. So with the above info, the marijuana stocks below are a few options to keep an eye on for the rest of the month.
Marijuana Stocks To Watch Right Now
Innovative Industrial Properties, Inc. (NYSE:IIPR)
NewLake Capital Partners, Inc. (OTC:NLCP)
Power REIT (NYSE:PW)
Innovative Industrial Properties, Inc.
Innovative Industrial Properties, Inc. is a self-advised Maryland corporation focused on the acquisition, ownership, and management of specialized properties leased to experienced, state-licensed operators for their regulated medical-use cannabis facilities. In the last 2 weeks or so the company has made a few key announcements. On September 1st the company announced it has acquired a Massachusetts property. As well as expanding its long-term partnership with Curaleaf.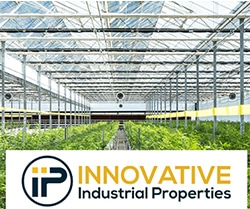 In more recent news the company announced it has declared its third quarter 2022 dividends. The board of directors has declared a third quarter 2022 dividend of $1.80 per share of common stock. The common stock dividends declared for the twelve months ending September 30, 2022, of $6.80 per common share represent an increase of $1.34, or 25%, over dividends declared for the twelve months ending September 30, 2021.
NewLake Capital Partners, Inc.
NewLake Capital Partners, Inc. is a leading provider of real estate capital to state-licensed cannabis operators. Founded in 2019, it is a triple-net lease REIT that acquires industrial and retail properties through sale-leaseback transactions, third-party purchases, and build-to-suit projects.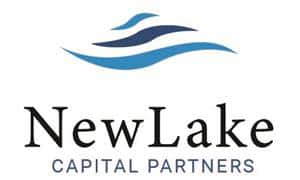 Its tenants are some of the leading operators in the U.S. state-licensed cannabis industry and it is a trusted partner for their real estate needs. Back on August 10th, the company reported its Q2 2022 financial results.
[Read More] Top Marijuana Stocks To Watch To Close The Week
Q2 2022 Highlights
Revenue totaled $10.5 million as compared to $10.2 million, an increase of 3% from the prior quarter.
Net income attributable to common stockholders totaled $3.8 million, as compared to $5.0 million.
Funds from operations ("FFO") totaled $6.5 million, as compared to $7.7 million.
Adjusted funds from operations ("AFFO") totaled $8.7 million, as compared to $8.1 million.
Net income and FFO were impacted by one-time severance costs of $1.6 million in connection with certain executive separation agreements. Such agreements were contemplated as part of the succession plan at the time of the Company merger in March 2021.
Cash and cash equivalents as of June 30, 2022, was $49.6 million. As of June 30, 2022, $12.2 million(1) was committed to funding tenant improvements.
Power REIT
Power REIT is a real estate investment trust (REIT) that owns real estate related to infrastructure assets including properties for Controlled Environment Agriculture, Renewable Energy and Transportation.

The company is actively seeking to expand its real estate portfolio related to Controlled Environment Agriculture. The company released a corporate update back in August. At this time the company made several stats clear.
Q2 -2022 FINANCIAL HIGHLIGHTS
During the second quarter of 2022, the Trust reported Core FFO of $0.41 per share compared to Core FFO per share of $0.51 for the comparable period in 2021.
Core FFO for the period ended June 30, 2022, of $0.41 per share compares to $0.40 per share for the quarter ended March 31, 2022.
[Read More] 2 Marijuana Stocks To Buy During The 2nd Week Of September?
Words From The Company
David Lesser, Chief Executive Officer stated, "The company is currently focused on greenhouse as a unique real estate asset class. Which acts as a sustainable solution for the cultivation of certain crops. Since pivoting to focus on greenhouses, we have acquired approximately 2.2 million square feet. Approximately 51% is currently focused on food cultivation and 49% is currently focused on cannabis cultivation.