Best Cannabis Stocks Before April 2022
For the last two weeks, cannabis investors have seen some upside from top marijuana stocks to watch in March. After reaching new lows in Q1 2022 most of the best cannabis stocks to invest in have regained some of the value shed since establishing new lows this year. In the US many leading cannabis companies are reporting earnings this month showing significant revenue growth and expansion in 2021. Us MSOs became the largest revenue-producing cannabis companies in the past two years. Surpassing the Canadian LPs as the largest cannabis companies in the world.
As we head into April another possible catalyst exists for top pot stocks as renewed attempts to pass federal cannabis reform are expected to get underway. We could see a rally from the cannabis sector as the possibility of ending US federal prohibition increases. At the present time, many cannabis investors are switching their focus to the US companies that are expanding rapidly across the country since the pandemic began. As it stands many analysts are forecasting the cannabis industry will more than double in size in the next five years.
This could make investments in top pot stocks for the short-term and long-term plays. In general, current market volatility has increased the price swings in top cannabis stocks right now. Many active traders use this volatility to produce gains using day trading and swing trading methods. Other long-term investors are taking advantage of these new lows in the cannabis sector to start long-term positions that could have significant returns as the cannabis sector rallies.
Investing In Top Pot Stocks Before Q2 2022
Before investing in top cannabis stocks it's important to do your own due diligence on a company. Ultimately researching a company's financial results and press releases can help you find the best companies to invest in. In addition, studying how a stock performs in the market can help you establish the best entry points for your investments and increase your success when trading. Currently, many investors use technical indicators to increase their possibility of making profitable trades in the market. As top cannabis companies continue delivering strong earnings this month let's look at 3 top US marijuana stocks to watch right now.
[Read More] Top Canadian Marijuana Stocks To Watch Before April
Best Marijuana Stocks To Watch Before April
Curaleaf Holdings, Inc. (OTC: CURLF)
TerrAscend Corp. (OTC: TRSSF)
Ascend Wellness Holdings, Inc. (OTC: AAWH)
Curaleaf Holdings, Inc.
Curaleaf Holdings, Inc., a multi-state cannabis retailer with 128 retail locations in the United States, makes packaged cannabis products. Adven GmbH, a wholly-owned subsidiary of Curaleaf International, has started offering medical cannabis products in Germany. Curaleaf's Select brand is one of the most well-known in the United States. Curaleaf extended its operations to three more states after purchasing Tryke Companies in November. The company's portfolio now includes properties in Arizona, Nevada, and Utah. On March 14th, the company opened its 45th location in Florida.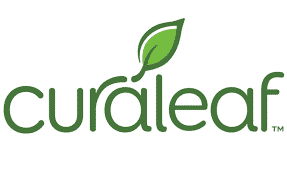 Curaleaf announced record fourth-quarter and fiscal-year 2021 revenue of $1.2 billion, up 93 percent from the prior year. In addition, in the fourth quarter, the company generated $320 million in revenue and $80 million in adjusted EBITDA. In the fourth quarter of 2021, the company established eight new retail locations, resulting in gross profit sales of $159 million. Los Suenos Farms was also purchased, raising the corporation's total cultivation capacity to 4.4 million square miles. On March 14th the company appointed Neil Davidson as the interim CFO while the company searches for a permanent replacement.
On March 22nd, CURLF shares closed at $6.76, up 9.02% in the past five trading days. The stock is currently trading in a 52-week range of $5.35-$15.90 and is down 24.89% year to date. According to analysts at Tip Ranks CURLF stock has a 12-month average price target of $14.81 per share. In this case, this would represent an upside of 119.08% from its last trading price of $6.76.
[Read More] Cannabis Industry Trends To Watch For In 2022
TerrAscend Corp.
TerrAscend is a cannabis corporation that cultivates and sells medicinal and adult-use cannabis in Canada and the United States. The company is a major cannabis operator in the United States, with operations in Pennsylvania, New Jersey, and California. TerrAscend is a Maryland-based cannabis cultivation and processing corporation with operations in Canada. The company specializes in the development and distribution of hemp and cannabis-derived goods, as well as artisan cannabis edibles. In Maryland, TerrAscend has launched a range of Kind Tree-branded products. The Maryland factory already produces 15 strains of flower under the Kind Tree brand, and it will soon add vapes and half-gram pre-rolls to the mix.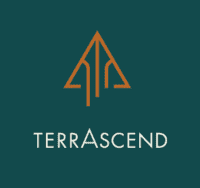 On March 16th the company released itsQ4 and full-year 2021 earnings with net sales of $210.4 million an increase of 42% year over year. Also, 2021 gross profit margins were 56.1%, and Adjusted EBITDA of $65.6 million. In Q4 the company delivered $49.2 million with gross profit margins of 42.3%. In addition, the Q4 Adjusted EBITDA margin was 24.2%.   On March 10th the company completed the acquisition of Gage Growth Corp. in Michigan in September (OTC: GAEGF). TerrAscend announced the hiring of Ziad Ghanem as president and chief operating officer on January 5th.
TRSSF stock closed at $5.57 on March 22nd up 3.92% in the last five days of trading. Currently, the stock has a 52-week price range of $4.59-$12.00 and is down 8.91% year to date. According to analysts at Tip Ranks TRSSF stock has a 12-month average price target of $8.74 per share. In this case, this would represent an upside of 56.93% from its last trading price of $5.74.
[Read More] Ancillary Marijuana Stocks For Your Watchlist Before April
Ascend Wellness Holdings, Inc.
With operations in Illinois, Michigan, Ohio, Massachusetts, and New Jersey, AWH is a vertically integrated cannabis company. AWH's main business is to own and run cultivation facilities that generate award-winning strains and a carefully selected product range. In general, the business produces and sells Ozone-branded products. Flowers, pre-rolls, concentrates, vapes, edibles, and other cannabis-related things are among the company's cannabis product categories. AWH has 17 retail outlets and sells to licensed cannabis retailers. Ascend expanded its vertically integrated footprint in Ohio in October. The company announced the opening of a dispensary in Newton, Massachusetts in November. In December, AWH announced that it had completed the acquisition of Ohio Cannabis Clinic, giving them a second dispensary in the state.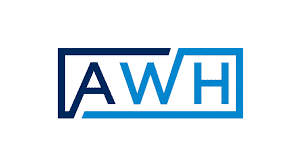 On March 8th, AWH released its fourth-quarter and full-year 2021 financial results, with fourth-quarter net sales of $88.5 million, up 63 percent from the previous quarter. Additionally, the company's total net sales for 2021 were $332.4 million, increasing 131.3 percent from the previous year. By the end of 2021, the company had amassed $155.5 million in cash and cash equivalents, allowing it to enter the Ohio market and accomplish three acquisitions. Also, the company formed an exclusive partnership with Lowell Smokes and launched a delivery service in Massachusetts and Michigan.
AAWH stock closed on March 22nd at $4.01 down 7.82% in the past month.  Currently, the stock has a price range of $3.70-$15.81 down 38.92% year to date. According to analysts at CNN Business AAWH stock has a 12-month median price forecast of $11 per share. In this case, this would represent an upside of 174.31% from its last trading price of $4.01.