These Marijuana Stocks Could Be The Ones To Buy This Month?
Marijuana stocks are starting to look better towards the end of the week. Once again this is mainly due to what's to come this month. For a bit of a recap, this last month marijuana stocks were still showing volatile trading patterns. Back in March many cannabis companies were able to yield solid earnings. Some companies were able to show record numbers to which some of this played a part in small upticks. However, these earnings did not add the type of momentum that it used to like back in mid-2020 or early 2021. Still the recent up and down trading has more to do with what marijuana stock investors feel will happen. This month there are 2 federal cannabis reform bills that are soon to be voted on.
The first is the MORE Act and the other is Chuck Schumer's bill. From these 2 proposals, there has been an increase in speculative trading. With prohibition coming to an eventual end there are many who want in on the action. More specifically investors are not trading based on the progress of the individual companies. Rather they are basing it on what will happen with the push for federal cannabis reform. This has created a situation where if reform fails to pass will people start back trading off of fundamentals.
Marijuana Stocks And The Progress Of The Cannabis Industry
The progress and growth of the cannabis industry as a whole have been incredible. More companies are joining forces to expand operations and expanding through buyouts and M&A. Yet most marijuana stock traders are not using these situations as a means to trade more. However, there is still a lot of time left in 2022 to when the sector can see significant change. Nevertheless, it will take time patience and a strategy on how to properly execute. With how unpredictable the sector can be knowing when to get in a trade and out is important when looking to take profits. Make sure you do your homework on each company before looking for marijuana stocks to buy. You want to do all you can to limit your risk and maximize your gains. The marijuana stocks to watch below are several companies to keep in mind when building your 2022 watchlist.
Top Marijuana Stocks To Watch Right Now
Planet 13 Holdings Inc. (OTC:PLNHF)
Glass House Brands Inc. (OTC:GLASF)
Cansortium Inc. (OTC:CNTMF)
Planet 13 Holdings Inc.
Planet 13 Holdings Inc. an integrated cannabis company, engages in the cultivation, production, distribution, and marketing of cannabis and cannabis-infused products for medical and retail cannabis markets in Nevada, the United States. In recent news, the company released its Q4 and full-year 2021 financial results.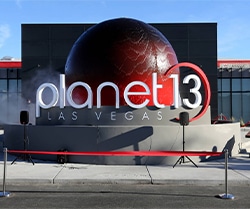 During this time Q4 2021 revenue of $29.9 million, up 48% compared to Q4 2020. Also, the company saw an Adjusted EBITDA of $1.9 million as compared to an Adjusted EBITDA of $0.4 million. Next the full year 2021 revenue of $119.5 million, up 70% compared to the full year 2020.
[Read More] 3 Marijuana Stocks To Watch Before The House Votes On Federal Reform
Glass House Brands Inc.
Glass House Brands Inc. cultivates, manufactures, retails, and distributes raw cannabis, cannabis oil, and cannabis consumer goods to wholesalers and consumer packaged goods retail stores. As well the company 2 weeks ago released its Q4 earnings. The company's net sales increased 7% to $18.4 million during Q4.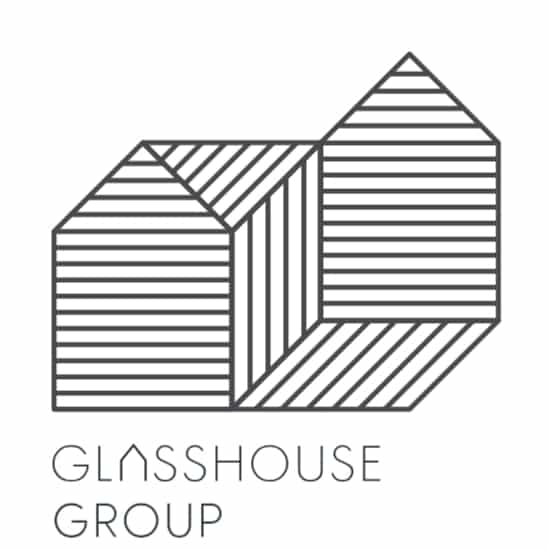 This figure is compared to $17.2 million in Q3 2021. In 2021. Another highlight is equivalent dry pound production in Q4 was a record high of 29,738 pounds. Which is compared to 28,268 pounds in Q3 2021. As well Glass House
Words From The Company
"With the first phase of our SoCal cultivation facility operational; and its construction on time and on budget; and the receipt of our nursery, cultivation and processing licenses, we are well on our way to becoming the top vertically integrated operator in California," stated Kyle Kazan, Glass House Chairman and CEO. "I am delighted with our progress and thrilled to have started cultivation, with the first product sales expected in the third quarter, ahead of our initial projections."
[Read More] Best Marijuana Penny Stocks To Buy Now? 2 Canadian Pot Stocks For Your April Watch List
Cansortium Inc.
Cansortium Inc. through its subsidiaries produces and sells medical cannabis in the United States. The company engages in cultivation, processing, retail, and distribution activities. At the moment the recent. news from Cansortium Inc. is from 4 months ago. The news was about the company exercising its first equity cure right under its previously announced $71 Million Credit Agreement.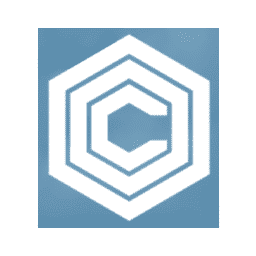 Now in more recent trading, the company has started to see an upward shift. For some time the company has been going through a volatile downtrend. During March even with some slight spikes, CNTMF stock continued to trade down. Now in the last few days, momentum has started to build once again. This has created a situation where now this marijuana stock is on its path toward recovery. Hopefully, as trading continues we will see CNTMF sustain its current upward push.