These Marijuana Stocks May Add Value To Your 2022 Watchlist
Right now marijuana stocks are facing some slight pullback. This recent drop in trading could be tied to the lack of news on the current progress to enact federal reform. However, earnings for some cannabis companies are set to be released next month. When this happens it may help to see a pick up in momentum. Still with the sector showing some pullback now is a good time to find the best marijuana stocks to buy. Now before you do so remember to do your research on each possible company you want to invest in.
The thing with marijuana stocks is they trade inside of the volatile market. Things can change without warning and this can be an issue at times. Yet with still so much to be done and seen in the cannabis industry there are other factors to help see all around better trading. Various cannabis companies are working to not only provide innovation to their operations but the industry as a whole.
You have cannabis companies that work on ancillary products and others that deal strictly in the cultivation and processing of marijuana. Others deal with marijuana real estate meaning finding properties they can lease back to licensed growers or companies. 2022 is showing a lot of growth potential where even if Federal reform fails to pass there is still enough taking place that could help the sector sustain better trading.
Marijuana Stocks Are Trying To Sustain Better Trading Momentum
For now, it seems that it's a waiting game. As previously mentioned the top concern is ending cannabis prohibition or passing cannabis banking. With cannabis banking possibly being passed it will allow for financial institutions to work with MRBs without fear of federal penalties. Also, it would allow for some marijuana stocks to uplist to the big board. Now if federal prohibition meets its end this year this would be the biggest victory for the entire cannabis industry. And when this day does come many feel this will be the reason that many marijuana stocks will see a possible run in trading. If marijuana prohibition comes to end many ventures that were once federally illegal can then take place. Which would further the growth and development of the cannabis industry around the world.
Top Marijuana Stocks To Watch In 2022
TerrAscend Corp. (OTC:TRSSF)
GrowGeneration Corp. (NASDAQ:GRWG)
Acreage Holdings, Inc. (OTC:ACRDF)
TerrAscend Corp.
TerrAscend Corp. cultivates, processes, and sells medical and adult-use cannabis in Canada and the United States. It produces and distributes hemp-derived wellness products to retail locations; and manufactures cannabis-infused artisan edibles. From the end of January TRSSF stock has been on a volatile upswing. At the start of February, this marijuana stock was still sustaining its upward trading. TRSSF stock saw a 16 percent jump in trading from the 27th of January to the 1st of February.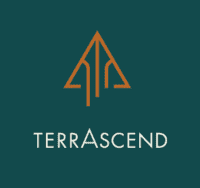 Now from this point, the company was trading a bit up and down. However TRSSF stock was still able to hold an average level of over $5. Even when the company would dip they still held a position above the close of the previous month. Currently, the company is starting to see a small increase in momentum. With more time left in February, investors could see this marijuana stock have a consistent recovery.
GrowGeneration Corp.
GrowGeneration Corp. through its subsidiaries owns and operates retail hydroponic and organic gardening stores in the United States. It engages in the marketing and distribution of horticultural, organics, lighting, and hydroponics products. In the last month, GrowGen has released some important updates. On January 24st the company announced the opening of a new hydroponic garden center in Ardmore, Oklahoma.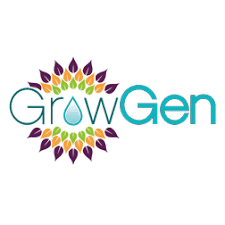 Towards the close of January, the company announced it has acquired Horticultural Rep Group (HRG). In more recent developments the company will be releasing its fourth-quarter and full-year 2021 financial results. This will be done Tuesday, March 1st. The announcement will be followed by a live earnings conference call at 5:00 p.m. EST.
[Read More] 3 Marijuana Stocks To Watch During This Short Week Of Trading
Acreage Holdings, Inc.
Acreage Holdings, Inc. formerly High Street Capital Partners, is a principal investment firm specializing in the cannabis industry. On February 3rd the company announced it will be revamping its house of brands. This will happen with the launch of craft brand Superflux. In addition to the expansion of The Botanist product line.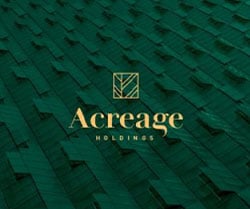 The company's new cannabis craft brand Superflux successfully launched in Illinois, Ohio, and Massachusetts. Which reached approximately 100 retailers in 3 months.
The Botanist expands vape and edible product lines in Illinois, Maine, Massachusetts, New York, Connecticut, and Ohio. As well Acreage's flagship brand The Botanist introduces solventless rosin CBD gummies in partnership with five™.
[Read More] 2 Marijuana Stocks To Watch After Presidents Day
Words From The Company
"Acreage continues to diversify its product line and provide modern, accessible offerings to our consumers around the country, which is key to optimizing and sustaining scalable product growth across our footprint. Medterra has become an industry leader through its effective e-commerce and digital marketing campaigns, and we look forward to leveraging their capabilities to execute this asset-light opportunity. This consequential partnership was the first between a publicly-traded cannabis company and CBD brand, and we are proud to introduce The Botanist x five™ CBD collection," said Peter Caldini, CEO of Acreage.