Could These Top Marijuana Stocks Be Good Value Buys Right Now?
Currently, there is still some more pullback for marijuana stocks. In the last week or so some marijuana stocks have shown some upward volatile trading. What this means is during the last week and a half were able to see quick upticks in trading. Yet they were short-lived and some companies were not able to sustain this upward momentum. Now what some investors want to know is why did this momentum slow down? Well, some feel that when Chuck Schumer announced he still pushing to end cannabis prohibition this news reacted well in the sector.
Along with marijuana stocks trying to keep up with other sectors in the market. With news of federal cannabis reform at a standstill, it has once again left marijuana stock investors in the unknown. On top of other reasons as to why this current decline in the sector is happening. However with the sector on the decline once again another window of opportunity is here. As the sector falls it gives those looking to invest a chance to find top marijuana stocks to buy.
Top Marijuana Stocks For Your May Watchlist
TPCO Holding Corp. (OTC:GRAMF)
Glass House Brands Inc. (OTC:GLASF)
Jushi Holdings Inc. (OTC:JUSHF)
TPCO Holding Corp.
TPCO Holding Corp. cultivates, extracts, manufactures, distributes, retails, and delivers cannabis in California. On May 16th the company released its Q1 2022 financial earnings. At this time the company's gross margins improved to 25% in Q1 2022 from 12% average in 2021. Omni-channel retail revenue increased 97% year-over-year, comprising 57% of net sales in Q1 2022.

As well the company announced FY 2022 expected operating expense savings of $30M. This made for a reduction of 20% compared to FY 2021. Some negatives are a net loss and comprehensive loss for Q1 2022 was $33.5 million. As well as Adjusted EBITDA loss for Q1 2022 was $19.2 million. Adjusted EBITDA removes the effects of changes in the fair value of financial instruments, impairment charges, and other non-cash items.
Words From The Company
"Our first quarter results reflect both the significant transformation we have accomplished in the last year and the potential we can achieve through further optimization," said Troy Datcher, Chief Executive Officer and Chairman of The Parent Company.
[Read More] Best Marijuana Stocks To Buy Now? 3 To Watch This Week
Glass House Brands Inc.
Glass House Brands Inc. cultivates, manufactures, retails, and distributes raw cannabis, cannabis oil, and cannabis consumer goods to wholesalers and consumer packaged goods retail stores. On the 17th of May, the company announced it has appointed Hilal Tabsh as Chief Revenue Officer. As a 20-year Consumer Packaged Goods (CPG) industry veteran, Mr. Tabsh brings a wealth of experience to his new role. Hilal worked at Red Bull GmbH for fifteen years across two continents.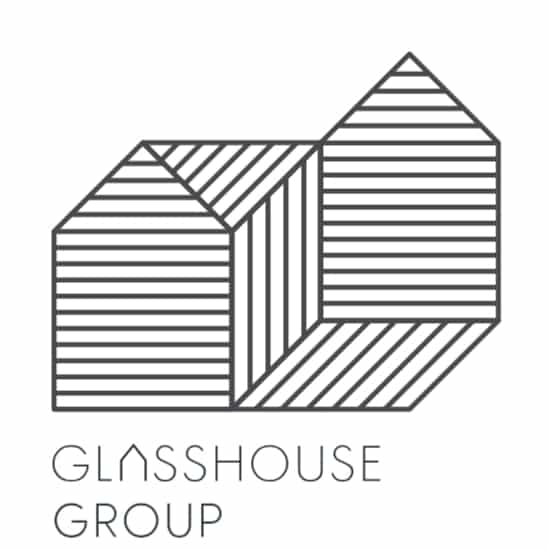 In other recent news, the company has released its Q1 2022 earnings. During this quarter the company did not have the best results. The company's net sales decreased 8% to $14.0 million from $15.2 million in Q1 2021. It also declined 24% sequentially from $18.4 million in Q4 2021. Unfortunately, the company also saw its gross profits reach $2.3 million. Which is a drop compared to $5.4 million in Q1 2021 and $(0.4) million in Q4 2021.
Jushi Holdings Inc.
Jushi Holdings Inc. a vertically integrated cannabis company, engages in the cultivation, processing, retail, and distribution of medical and adult-use products. It focuses on building a portfolio of cannabis assets in various jurisdictions around the United States.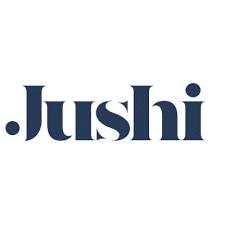 On May 18th the company announced it was awarded a provisional medical marijuana dispensary license in Ohio. The new store will operate under Jushi's retail brand, BEYOND / HELLO™, and marks the Company's first retail location in the Buckeye State. This will be the Company's fifth vertically integrated state.
Words From The CEO
"We are very pleased with the outcome of the lottery selection, which allows Jushi to open its first licensed medical dispensary in Ohio and establish our fifth vertically integrated market. Along with this win, we intend to pursue additional retail dispensary licenses through opportunistic acquisitions to expand our Ohio retail store base," said Jim Cacioppo, Chief Executive Officer, Chairman, and Founder of Jushi.
[Read More] 3 Marijuana Stocks To Watch In Mid May That Could Soon See Better Trading
Marijuana Stock Investors Are Keep An Eye On The Sector
At the moment with how low the sector has gone it's a game of preparation patience strategy and execution. You want to find the best marijuana stocks to buy at good entry levels. This is the preparation many are looking for being able to buy low and sell high. The patience is waiting for the right moment to take profits that are executing your trade. This is all a part of a strategy and planning your trades and trading your plan. When it comes to all stocks, not just marijuana stocks having a game plan is a good tactic to use. Just make sure before you do so you do your research on each cannabis company. You want to learn all you can before investing in a company and do your best to limit risk.