Top Canadian Marijuana Stocks For Your 2022 Watchlist
Are you ready to buy the best marijuana stocks in 2022? If you are looking to invest in top cannabis companies there is still time to get in on the action. With the cannabis sector still feeling some pullback, there is time to find top marijuana stocks at good entry levels. Although some investors are showing a bit more caution and feel turned off about how marijuana stocks have been trading. As well there are also those who see potential in the future of marijuana stocks. Currently, a lot of progress has been made in the cannabis industry.
This progress goes from the company's expanding adding new products and team members which all lead to increased profitability. Even when a company is down in the market if it's profitable outside of it some use this as means to know whether the company is marijuana stock to buy. As of late, it's been a game of preparation as there is still much to be seen in the industry. For most who are waiting to see what unfolds with federal reform, fundamental trading is not as prevalent.
Canadian Marijuana Stocks For This Weeks List
Canopy Growth Corporation (NASDAQ:CGC)
OrganiGram Holdings Inc. (NASDAQ:OGI)
Cronos Group Inc. (NASDAQ:CRON)
Canopy Growth Corporation
Canopy Growth Corporation together with its subsidiaries, engages in the production, distribution, and sale of cannabis and hemp-based products for recreational and medical purposes primarily in Canada, the United States, and Germany. It operates through two segments, Global Cannabis and Other Consumer Products. On the 13th of May Canopy said it will report its Q1 2022 financial results on May 27th.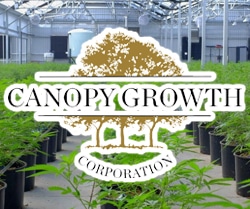 As well this past week the company also announced it plans to acquire Jetty Extracts. These Agreements present Jetty with potential opportunities to collaborate across Canopy's robust U.S. THC ecosystem. Which already includes the right to acquire both Acreage Holdings, Inc.
OrganiGram Holdings Inc.
OrganiGram Holdings Inc. through its subsidiaries produces and sells cannabis and cannabis-derived products in Canada. It offers medical cannabis products, including cannabis flowers, cannabis oils, and vaporizers. In the most recent news, the company has released its Q1 2022 earnings. The company was able to achieve a gross revenue of $43.9 million. This figure is up 128% from the same prior-year period. As well consistent with Q1 Fiscal 2022, despite the impact of seasonality.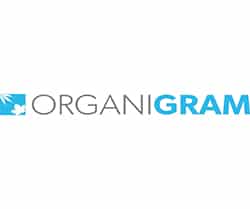 The company continued record growth in net revenue, reaching $31.8 million, the highest in the history of the company. This brought Organigram up 117% from $14.6 million in the same prior-year period and 5% from $30.4 million in Q1 Fiscal 2022. At this time the company achieved a positive Adjusted EBITDA of $1.6 million, two quarters ahead of the company's initial estimate.
Cronos Group Inc.
Cronos Group Inc. operates as a cannabinoid company. It manufactures, markets, and distributes hemp-derived supplements and cosmetic products through e-commerce. As well as retail, and hospitality partner channels under Lord Jones and Happy Dance brands in the United States. The company is also involved in the cultivation, manufacture, and marketing of cannabis. Plus cannabis-derived products for the medical and adult-use markets.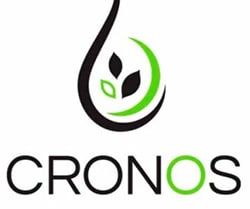 On May 10th the company released its Q1 2022 earnings. Highlights are consolidated net revenue increased by 99% year-over-year to $25.0 million in Q1 2022. As well Israel's net revenue increased by 263% year-over-year to $9.1 million in Q1 2022. Next, the company also increased its market share in Canada and Israel in Q1 2022. In addition, Cronos Group has welcomed back Mike Gorenstein as Chief Executive Officer.
[Read More] 3 Marijuana Stocks To Watch Before Next Week
Words From The CEO
"I founded Cronos because of the once-in-a-lifetime opportunity to help build and shape an industry that has the potential to improve countless lives. As CEO, I am committed to re-instilling a start-up culture with a founder's mentality across all levels of the organization," said Mike Gorenstein, Chairman, President and CEO, Cronos Group.
[Read More] Are These The Best US Marijuana Stocks To Buy Right Now? 3 To Watch Next Week
Investing In U.S. And Canadian Marijuana Stocks Right Now
No matter whether it's the U.S. or Canadian marijuana stocks the bulk of investors are not focused on solely company success. However, there are some who that feel with the hold on federal reform investors will eventually turn back to fundamental trading. What this would do is potentially help the sector see better trading based on the success of publicly traded marijuana companies. If this form of investing and trading starts to take hold once again it can possibly have a positive reaction on marijuana stocks. Just make sure you do your homework and build a strategy before executing any trades for marijuana stocks.