2 Marijuana Stocks Investors Could Be Looking For
Some marijuana stocks are starting to look better in the stock market today. Much of this is because this month many cannabis companies have started to report earnings. Not all cannabis companies have hit their quarterly goals. However, the companies that have hit their mark and beyond have created some upward momentum. When progressive motion happens in the cannabis industry it can lead to seeing more positive speculation. The cannabis industry overall both abroad and in the U.S. is still fairly young and still developing.
The companies that are helping to do so are working to increase innovation and continue to push the industry forward. We have more states soon to vote on legalizing cannabis which will help create new opportunities. For example with new markets come new jobs and new companies and seasoned MSOs to expand or start new cannabis operations. When people see things like this happen oftentimes there is more positive sentiment than not.
Yet there are some people who have watched the cannabis sector decline over the last year. But the overall trading action to take place in 2022 is better than this time last year. Now if you are looking for marijuana stocks to watch it's best to develop a game plan. Take the steps to learn about the sector and the companies you want to invest in. You want to put yourself in a position where you buy and sell as high as you can. Mitigate as much as you can when looking to invest in cannabis stocks. The companies mentioned below could be marijuana stocks to watch this upcoming week.
Marijuana Stocks To Follow In The Stocks Market Right Now
Planet 13 Holdings Inc. (OTC:PLNHF)
MariMed Inc. (OTC:MRMD)
Planet 13 Holdings Inc.
Planet 13 Holdings Inc. In the company's more recent news it announced the purchase option for an Illinois dispensary. Planet 13 has entered into an Option Purchase Agreement that gives Planet 13 the option to purchase 51% of Planet 13 Illinois, LLC ("Planet 13 Illinois") from Frank Cowan.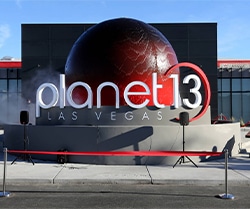 Words From The CEO
"We are pleased to enter into this agreement with our partner to give us the option to assume full control of the Illinois dispensary upon receipt of regulatory approvals. Frank Cowan has been a pleasure to work with, and we look forward to continuing that partnership," said Bob Groesbeck, Co-CEO of Planet 13.
[Read More] 4 Marijuana Stocks To Buy After Reporting Earnings?
MariMed Inc.
MariMed Inc. engages in the cultivation, production, and dispensing of medicinal and recreational cannabis in the United States and internationally. On August 8th the company released its Q2 2022 earnings.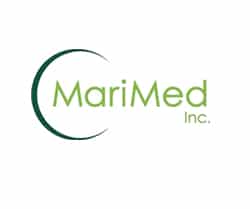 Three months ended
June 30,
2022 2021
Revenue $ 33.0 $ 32.6
Gross Margin 45 % 60 %
GAAP Net income $ 1.9 $ 7.6
Non-GAAP Adjusted EBITDA $ 8.9 $ 13.9
Non-GAAP Adjusted EBITDA Margin 27 % 43 %
Working Capital $ 8.3 $ 20.9
1 Per company research of public filings of peer companies in the U.S. cannabis industry.
2 Please see the reconciliations of non-GAAP financial measures to the most directly comparable GAAP measures and additional information about non-GAAP measures in the section entitled "Discussion of Non-GAAP Financial Measures" in the attached schedules.
[Read More] Top Ancillary Cannabis Stocks To Buy? 2 With Double Digit Gains Last Week
Words From The Company
"The second quarter brought some challenges to the industry and MariMed that were primarily outside of our control. We took assertive actions that drove additional traffic into our dispensaries and launched multiple new products that are increasing our sales within our wholesale business," said Susan Villare, Chief Financial Officer of MariMed.