Top Cannabis Stocks in Q1 2022
Are you looking for marijuana stocks to buy while the sector is down? To start 2022 many of the best cannabis stocks to invest in have established new lows in the market. This is mostly because the US did not establish federal cannabis reform in 2021. Now that it seems the cannabis sector has priced in the possibility of not reaching federal marijuana legalization this year pot stocks could begin to turn around. One area that has recently dropped in value to start the year is ancillary marijuana stocks.
Ancillary cannabis companies are those companies that support the cannabis market without touching the actual plant. In last year's trading, ancillary pot stocks held their value somewhat better than vertically integrated cannabis stocks. Because ancillary marijuana stocks sustained steep declines to start the new year, they could have some value for investors from current trading levels. In addition, some ancillary cannabis stocks also offer dividends to shareholders which could make them better for long-term cannabis investments.
At the present time, these ancillary cannabis companies are well-positioned to grow alongside the cannabis market. Some of these companies supply the hydroponic and lighting equipment the cannabis industry uses to grow products. Others are cannabis REITs that provide leases and capital to the largest cannabis companies.
Finding The Best Trade Set-Ups In Pot Stocks
Before investing in any stocks, it's always important to do your own research on a company. Looking into a company's finances and press releases can help you find the top-performing businesses. In addition, learning to identify the best entry levels for your investments by watching a stock's trading patterns can help you become a profitable investor. As we head into February let's look at top cannabis stocks for your long-term portfolio in 2022.
[Read More] These Marijuana Stocks To Watch Could Be The Ones You Need In 2022
Best Ancillary Cannabis Stocks To Watch In February 2022
Innovative Industrial Properties, Inc. (NYSE: IIPR)
AFC Gamma, Inc. (NASDAQ: AFCG)
GrowGeneration Corp. (NASDAQ: GRWG)
Innovative Industrial Properties, Inc.
One of the major marijuana REITs is Innovative Industrial Properties, Inc., a real estate investment trust focusing on the US-regulated cannabis business. The company now has 7.7 million square feet of rentable space and 2.7 million square feet under development. Most of these properties are 100% leased, with a weighted average remaining lease length of 16.7 years. Currently, the company has 103 properties in 19 states. As of November 3rd, IIP has invested $1.5 billion and guaranteed another $391.7 million to pay renters for property upgrades. IIP continues to buy properties, mostly in Pennsylvania and Massachusetts and expects to considerably expand its lease portfolio in 2021. In November, IIP announced its third-quarter 2021 results, stating total revenues of $53.9 million for the quarter. This is an increase of 1% over the previous year's statistic.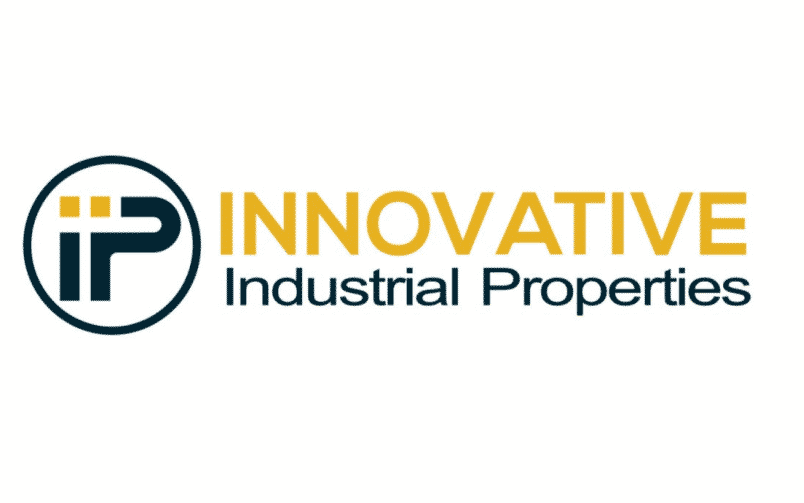 In the third quarter, the company earned $29.8 million in net income or $1.20 per diluted share. IIP paid a quarterly dividend of $1.50 per share in October, up 28% from the previous year. The company has $554.4 million in short-term investments and $127.3 million in cash on hand now. In December, IIP declared a $1.50 per share dividend for the fourth quarter of 2021. This equates to an annual dividend of $6 per common share. By the end of 2021, the business will have added 27 properties to its portfolio in Colorado, Pennsylvania, and North Dakota. IIP released its Q4 2021 operations and investment capital markets activity on January 5th. The deal to exchange $2.3 million in cash and issue 1,684.237 shares for $110 million in exchangeable senior notes due in 2024 is one event that could have dragged down IIPR stock.
IIPR Stock Performance
On January 26th, IIPR stock closed at $183.43, down 2.48% over the previous five trading days. The stock is currently trading in a 52-week price range of $160.91-$288.02, down 13.72% in the past six months. The stock of IIPR has a 12-month median price objective of $290.00 per share, according to CNN Business experts. In this example, this would be a 58.04% increase over the previous trade price of $183.43.
[Read More] Best US Cannabis ETFs For 2022 Right Now
AFC Gamma, Inc.
AFC Gamma, Inc. is a well-known cannabis firm with strong cash flow and operations. The company, which was created in 2020, specializes in real estate security and other collateral, as well as locations in states with strong supply/demand fundamentals and favorable legislative conditions. AFCG focuses on first-lien loans, mortgage loans, construction loans, bridge financings, and other unique financing options. AFC Gamma's most recent endeavors are focused on the cannabis industry's rapid growth. In October, the business agreed to a $250 million credit upsize at 8.50 percent APR and a $100 million option with Verano Holdings Corp. (OTC: VRNOF).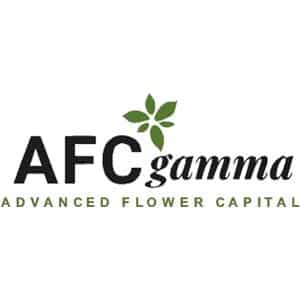 In November, AFC Gamma announced a net income of $7.9 million, or $0.48 per common share, for the third quarter of 2021. According to the corporation, new commitments were $119.2 million, while new and existing obligations totaled $89.3 million. In December, the company paid a $0.50 dividend per share for the fourth quarter. This is a 16 percent increase from $0.43 in the third quarter of 2021. In January, the company posted gross originations of $127.3 million for the fourth quarter of 2021. AFC Gamma has provided Acreage Holdings, Inc. (OTC: ACRHF) with a $150 million credit facility to help accelerate its expansion objectives.
AFCG Stock Performance
The business announced the pricing of its public offering of 3 million common equity shares at $20.50 per share on January 5th. The estimated gross proceeds are $61.5 million before deducting underwriting discounts and commissions. AFCG stock ended at $18.50 on January 26th, down 14.43 % in the previous month. The stock is down 15.14 % in the previous six months, with a price range of $18.07 to $25.50. Tip Ranks experts estimate a 12-month average price of $26.67 per share for AFCG shares. This forecast indicates a 44.16 percent gain over the stock's most recent trading price of $18.50.
[Read More] 3 Marijuana Penny Stocks For Your Watchlist In 2022
GrowGeneration Corporation
In the United States, GrowGeneration Corp. is a prominent owner and operator of retail hydroponic and organic gardening enterprises. Organics, lighting, and hydroponic equipment are just a few of the items that the company sells to cannabis growers. GrowGen currently has 62 organic garden centers throughout 13 states, with the 11th and 12th locations recently opening in southern California. The company has concentrated on its digital presence since the launch of GrowGeneration.com. The website has evolved into a one-stop e-commerce destination, with over 10,000 goods spanning from nutrition to lighting technology. The organization intends to open over 100 facilities in the United States during the next five years. During the third quarter, the company announced the opening of the largest hydroponic garden facility in Los Angeles County.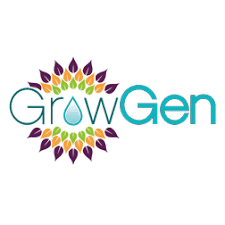 GrowGen announced its fourth-quarter and full-year sales estimates on January 13th, predicting record revenue in 2021. In general, the corporation reported full-year revenue of $420-$422 million, up 118 percent over the previous year. In addition, same-store sales increased by 24.4$ for 2021. As of now, the company plans to release further financial information in early March 2022.
Words From The CEO
"We delivered strong shareholder value in 2021 with triple-digit revenue growth despite unprecedented persistent challenges and an uncertain operating environment. Although we continue to grow our business significantly, we experienced stronger-than-expected pressures in Q4 from the general slowdown in the hydroponics market. The sales results for Q4 combined with one-time expenses will result in a loss for the quarter of between $2 million and $4 million in EBITDA on an adjusted basis. We did improve our inventory position throughout the quarter to align inventory levels with sales activities."

GrowGen CEO Darren Lampert.
GRWG Stock Performance
The stock of GRWG closed at $7.24 on January 27th down 6.58% for the past five trading days. GRWG stock has a 52-week price range of $7.08-$67.75 and is down 81.99% in the past six months. GRWG stock has a 12-month median price forecast of $19 per share, according to CNN Business analysts. In this case, this would represent an upside of 160.99% from its last trade price of $7.24.