Are These The Best Cannabis Stocks To Buy In 2022
Many cannabis stocks are still moving with a good amount of volatility. Still, even with unpredictable trading patterns, opportunities do exist. Those who have been watching the cannabis sector know like anything else it's about timing. To be specific when the sector is seeing some pullback this is a time to find top marijuana stocks to buy. What this will do is put you in a position to see better returns when a volatile rise happens. The thing with marijuana stocks is they can rise or fall without warning. Because of this, it's always best to keep a close eye on the sector for any sudden changes that could work in your favor.
Now before you go and start investing you should build a watch list. Once you have a list of potential cannabis stocks you want to invest in you should research each one of those companies. Knowing the current and updated info on the company that has gained your interest can help limit risk to a degree. So if you are looking to invest in particular cannabis stock but the company outside of the market has some issues this can add to the risk.
However, if you find a cannabis company that is up to date with company news and its financials can be a sign that a particular marijuana stock may have less risk. The better a company is doing out of the market the better odds you have at seeing the company rise when the sector starts to see more momentum. Now, this is all speculation and anything can happen regardless of how profitable a company is. The companies below are some options to consider if you are looking for marijuana stocks to watch right now.
Top Cannabis To Buy 2022?
GrowGeneration Corp. (NASDAQ:GRWG)
Hydrofarm Holdings Group, Inc. (NASDAQ:HYFM)
Village Farms International, Inc. (NASDAQ:VFF)
GrowGeneration Corp.
GrowGeneration Corp. through its subsidiaries owns and operates retail hydroponic and organic gardening stores in the United States. In recent news, GrowGen announced the opening of a new store on June 27th, 2022 in Jackson, Mississippi. The new store at 4251 Industrial Drive in Jackson becomes the first in Mississippi and the Company's 64th store nationwide.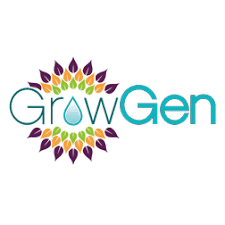 As well GrowGen will expand into a number of states the company operates in 14. Additionally, the Company has signed two leases in North Chesterfield, Virginia, and Hazelwood, Missouri. These stores are expected to be opened in the second half of 2022 and will expand the number of states GrowGen operates into 16.
Words From The Company
"This new 40,000 square foot store in Mississippi is the first of many GrowGen Hydroponic garden centers that will capture the important and emerging markets across the Southeast," said Darren Lampert, CEO of GrowGeneration.
Hydrofarm Holdings Group, Inc.
Hydrofarm Holdings Group, Inc. together with its subsidiaries, engages in the manufacture and distribution of controlled environment agriculture (CEA) equipment and supplies in the United States and Canada. Recently the company announced the departure of President Terence Fitch. Also back in May Hydrofarm also reported its Q1 2022 earnings.

Highlights & Key Mentions
Net sales remained flat at $111.4 million.
Gross Profit decreased to $16.6 million compared to $23.2 million. Adjusted
Gross Profit(1)(2) was $22.3 million compared to $23.4 million.
Net loss was ($23.3) million, or a loss of ($0.52) per diluted share, compared to net income of $4.9 million, or $0.13 per diluted share. Adjusted Net Loss(1)(2) was ($7.8) million, or ($0.17) per diluted share, compared to Adjusted Net
Income(1) of $7.2 million, or $0.18 per diluted share.
Adjusted EBITDA(1)(2) decreased to $3.1 million compared to $9.9 million.
The Company recorded a $3.2 million inventory reserve during the quarter, which was not treated as an adjustment.
[Read More] Top Marijuana Stocks To Buy Before The End of The Week?
Village Farms International, Inc.
Village Farms International, Inc. together with its subsidiaries, produces, markets, and distributes greenhouse-grown fruits and vegetables in North America. It operates through four segments: Produce, Cannabis-Canada, Cannabis-U.S., and Energy. On the 6th of June, the company was named to Corporate Knights' inaugural Future 50: The Fastest Growing Sustainable Companies in Canada.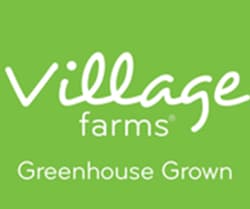 The Future 50 is a list of the fastest-growing Canadian companies. Particularly whose business activities align with the transition to a global clean economy. Village Farms was selected from a pool of 6,115 companies as one of 25 publicly traded companies with the highest year-over-year percentage increase in "clean revenue".
[Read More] 4 Top Marijuana Stocks For You List In June 2022
Words From Michael DeGiglio
"As a Company that has put the environment and sustainable agriculture practices as the heart of everything we do since it was founded more than 30 years ago, Village Farms is honored to be included in the inaugural Future 50: The Fastest Growing Sustainable Companies in Canada," said Michael DeGiglio,