Top Canadian Cannabis Stocks For Q2 2022
As the House advances a federal marijuana legalization bill for a vote are you looking for top marijuana stocks in 2022? At the beginning of March, many top cannabis stocks declined to new lows and are now showing some upward momentum from these levels. In general, this March upside is being led by Canadian pot stocks like Tilray Brands, Inc. (NASDAQ: TLRY) up 27.38% in the past month. Although Canadian cannabis companies have not performed as well as US MSOs in 2021, they have continued to see growth in Canada and the global markets.
In addition, Canadian cannabis companies have also established their entry into the US cannabis market via CBD sales and other US acquisitions that could allow them to enter the American market once it is federally legal. Overall, 2022 has been an extremely volatile market due to inflation concerns and the active war in Ukraine. Because of this intense market volatility, many active traders prefer to invest on a short-term basis.
Using day trading and swing trading techniques many investors are producing gains in this volatile environment. One area is known for extreme volatility in marijuana penny stocks. Penny stocks are a stock that trades under the $5 benchmark. Many active traders invest in this area of the market because the lower price points allow them to establish larger positions with less capital. This provides them with larger returns from smaller moves in the stock price.
Penny Pot Stocks And Short Term Trading In 2022
Before investing in Canadian marijuana stocks, it's important to do your own due diligence on a company. Researching a company's earnings and press releases can help you identify the best companies to invest in. In addition, learning to use trading indicators and chart patterns to identify grade A setups can also increase your success rate when trading. When day trading and swing trading establishing your take profit areas and stop losses before getting into a position can increase your profitability as an active trader.
[Read More] 3 Marijuana Stocks To Watch Before The House Votes On Federal Reform
As we begin April Canadian marijuana penny stocks could continue to experience significant volatility. Although these investments are a higher risk, they could be a better way to invest in this market environment currently. With potential catalysts for the cannabis sector, this month let's look at top Canadian cannabis stocks to watch in April.
Top Canadian Marijuana Penny Stocks To Watch Right Now
OrganiGram Holdings Inc. (NASDAQ: OGI)
Sundial Growers Inc. (NASDAQ: SNDL)
OrganiGram Holdings Inc.
OrganiGram Holdings Inc. is a well-known cannabis and cannabis-based product producer in Canada. The company is recognized for growing high-quality marijuana indoors, which can be used for both medicinal and recreational purposes. To strengthen its position in the global cannabis sector, Organigram is expanding its foreign business connections. The company's wholesale cannabis delivery operation, as well as its online sales, are both fast-growing. SHRED'ems Gummies is a high-quality addition to Organigram's SHRED product line. The Edison JOLTS are also the first flavored THC ingestible extracts with a high THC concentration to be released in Canada.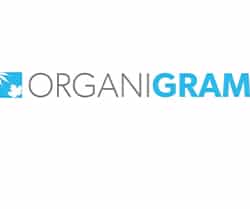 Since July 2020, OrganiGram has introduced 84 new SKUs to their product catalog. Two new high-potency strains were launched in Q3 of this year under the Edison brand, which has a bigger profit margin. On January 11th, the company announced $30.4 million in net sales for the first quarter of fiscal 2022. Organigram's sales have surpassed $1 billion, putting it in fourth place among Canadian limited partnerships. In December, the business increased its investment in Hyasynth Biologicals, a known cannabis biosynthesis company, to $7.5 million, bringing its total investment to $7.5 million. In February BAT OrganiGram's parent company invested another C$6.3 million to increase its position to a 19.5% ownership position.
OGI stock is closed at $1.66 on March 31st down 4.05% for the trading day. The stock has a 52-week price range of $1.27-$3.53 and is up 11.41% in the last month. According to analysts at CNN Business OGI stock has a 12-month median price target of $2.36 per share. In this case, this would represent an upside of 41.35% from its last trading price of $1.66.
[Read More] Best Marijuana Penny Stocks To Buy Now? 3 For Your Watchlist In April
Sundial Growers Inc.
Sundial Growers Inc. is a cannabis company based in Canada that cultivates and sells marijuana for adult use. The company now manufactures and distributes inhalable products like flower, pre-rolls, and vapes. Sundial has released the first Canadian Caviar cone under the Top Leaf brand. According to the company, the Forbidden Lemon Caviar Cones will be the first caviar cone product to hit the Canadian market. With this news, Sundial's concentrated innovation pipeline for premium inhalables in the Canadian cannabis business has increased. In March Sundial completed the purchase of Alcanna, Canada's largest private alcohol retailer, in October.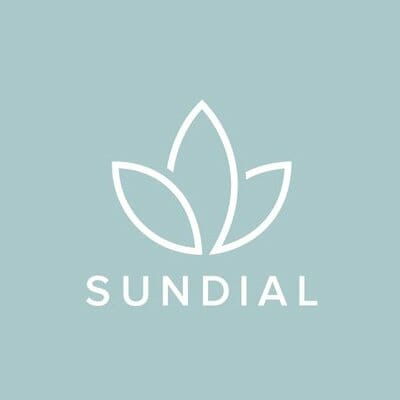 Sundial announced an $11.3 million net profit and $10.5 million Adjusted EBITDA for the third quarter of 2021 in November. The cannabis sector made $14.4 million in net sales in the third quarter of 2021. Gross margins for the cannabis divisions were $1.8 million, compared to a loss of $19.5 million in Q3 2020. In the third quarter of 2021, the firm earned $3.3 million in investment and fee revenue, $6.0 million in realized gains on securities, and $9.9 million in profit from equity account investments. The Company has delayed its fourth-quarter and full-year results and will deliver them before April 14th.
SNDL stock closed at $0.70 on March 31st down 13.80% in the past five trading days. The stock has a 52-week price range of $0.40-$1.49 and is up 3.23% year to date. According to analysts at CNN Business SNDL stock has a 12-month consensus price target of $0.60 per share. In this case, this would represent a decline of 13.75% from its last trading price of $0.70.
[Read More] Top Canadian Marijuana Stocks To Buy? 3 To Watch Right Now