Top Cannabis Stocks In Q2 2022
Are you looking for the best marijuana stocks to buy before April? In March the cannabis sector experienced extreme market volatility that is partly being caused by inflation concerns and the war in Ukraine. Another factor that has caused the decline of top cannabis stocks in 2021 and Q1 of 2022 is the delays with US federal marijuana legalization. But as April approaches new attempts to pass federal cannabis reform in Congress have caused some upward momentum for pot stocks.
In a high volatility market, price swings in cannabis stocks make it harder for the long-term investor to make start a position. For this reason, many cannabis investors and active traders are taking advantage of the volatility by making short-term trades. Using day trading and swing trading techniques active traders can produce gains with marijuana penny stocks.
For those unfamiliar with penny stocks, these are any stocks that trade under the $5 price point. For the most part, these penny stocks are known for displaying greater volatility than other higher-priced stocks. Because of this many active traders use technical indicators to find grade-A setups in the market that give them a better chance to make successful trades. Because the cannabis sector has seen significant declines in the past year new attempts to end cannabis prohibition could become a catalyst for pot penny stocks in April.
Best Penny Pot Stocks And Trading Methods
Before investing in marijuana penny stocks, it's important to always do your own research on a company. Looking into a company's press releases and earnings can help you identify the best companies to invest in. Additionally learning to use chart patterns and trading indicators to put yourself in favorable positions can help you to become a consistently profitable trader.
[Read More] Top US Marijuana Stocks To Buy In April? 2 Analysts Are Giving Higher Price Targets
As we continue to see momentum in top marijuana stocks, we could see substantial moves in the cannabis penny stock sector. As top cannabis companies continue reporting strong revenue growth in their latest financials the cannabis market is growing rapidly. Many top cannabis companies are also participating in large mergers and acquisitions that are resulting in smaller cannabis companies being absorbed by larger companies. Let's look at 3 top marijuana penny stocks to watch in April 2022.
Best Cannabis Penny Stocks To Add To Your Watchlist In April
IM Cannabis Corp. (NASDAQ: IMCC)
Goodness Growth Holdings, Inc. (OTC: GDNSF)
Acreage Holdings, Inc. (OTC: ACRHF)
IM Cannabis Corp.
With operations in Israel, Germany, and Canada, IMC is a global pioneer in the medical and adult-use recreational cannabis industries. The IMC brand, which is based in Israel, has reached a milestone in the Israeli medical cannabis industry, according to the company. Medical cannabis is being introduced to IMC's product portfolio. The company is represented throughout Europe by Adjupharm, a German-based subsidiary, and EU-GMP-certified medicinal cannabis distributor. In addition, the company announced the completion of a state-of-the-art logistics facility in Germany, which is noteworthy. Adjupharm will be able to optimize its supply chain in the long run, including bulk cannabis repackaging, thanks to this facility. On January 19th, Focus Medical announced the arrival of 400 kg of high-quality indoor dried cannabis in Israel. On March 30th the company completed the acquisition of Oranim Pharm a leading medical cannabis pharmacy in Jerusalem.

IMC revealed preliminary fourth-quarter and full-year 2021 financial numbers on March 10th, both of which were record-breaking. In 2021, the company predicts full-year revenues of at least $54 million, a 240 percent increase over the previous year. Additionally, revenue for the fourth quarter is expected to reach $20 million, up 308% year on year. In December, IMC launched the WAGNERS Brand in Germany, introducing high-quality Canadian cannabis grown indoors to the country for the first time. The company established a partnership with cbdMD Inc. in the third quarter to offer cbdMD goods in Israel. The company will begin exporting in the third quarter, as per agreements to ensure the flow of EU-GMP goods. In January, Rinat Efrima was named the new CEO of IMC Holdings.
[Read More] These Marijuana Stocks May See Some Upside As The House Votes On Cannabis Reform
IMCC Stock Performance
IMCC stock closed at $2.39 on March 31st up 9.38% for the trading day. The stock has a 52-week price range of $1.56-$8.07 and is down 28.44% year to date. According to analysts at Market Beat IMCC stock has a consensus price target of $8.42 per share. In this case, this would represent an upside of 252.2% from its last trading price of $2.39.
Goodness Growth Holdings, Inc.
Goodness Growth Holdings, Inc. is a cannabis and intellectual property company focused on bringing science, technology, and engineering to market. The company's affiliate Resurgent Biosciences aims to expand into psychedelic medicine clinical research. The firm presently has 18 retail dispensaries all throughout the country. Prior to changing its name, Goodness Growth purchased four cannabis licenses in Nevada. Goodness will be able to produce and manufacture cannabis for both the medical and recreational markets in Nevada with these licenses. The Charm City Medicus Dispensary in Maryland, according to the company, was completed on November 22nd. This deal strengthens Goodness' position in the Maryland medicinal cannabis industry.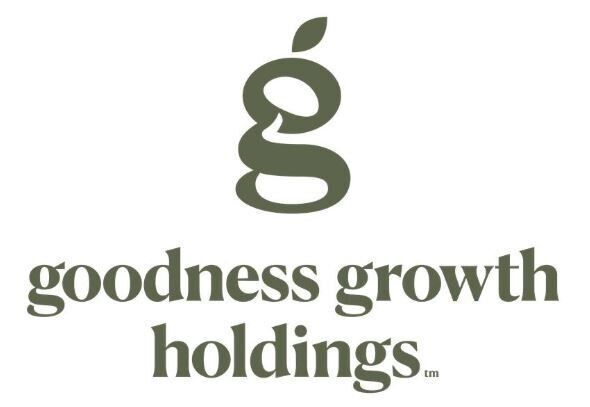 On March 11th the company delivered its fourth quarter and full-year 2021 results with full-year GAAP revenue of $54.4 million. In addition, full-year revenue increased 30.8% year over excluding discontinued operations. Goodness saw Q4 GAAP revenue of $13.7 million up 10.5% year over year. As a result, gross profits were $19.8 million or 36.4% of revenue. In February the company entered a definitive arrangement agreement with Verano Holdings Corp. (OTC: VRNOF) for the acquisition value of approximately $413 million.
GDNSF Stock Performance
On January 4th, GDNSF stock was trading at $2.099, down 2.82% over the past five trading days. The stock is currently trading in a 52-week price range of $1.20-$2.79 and is up 22.75% year to date. GDNSF stock has a consensus price target of $3.22 per share, according to CNN Business analysts. In this situation, this forecast would be a gain of 53.62% over the current trade price of $2.099.
[Read More] 3 Marijuana Stocks That Could Change How You Look At The Sector
Acreage Holdings, Inc.
Acreage Holdings, Inc. is a cannabis grower and retailer with operations across the United States. In general, Acreage is working on a partnership with Canopy Growth Corporation (NASDAQ: CGC) that might lead to an acquisition if prohibition in the United States is lifted. Canopy's entry into the US market may now be aided by the availability of land. New York and New Jersey both have huge land areas, and their rising marketplaces might see tremendous growth in the next years. Acreage already has the maximum number of dispensaries allowed in New Jersey, and it plans to finish its growing facility there as well. In October, the company purchased cultivation, processing, and retail operation in Ohio. As a result of the agreement, Acreage will obtain a 70,000-square-foot growing facility and five functioning retail stores.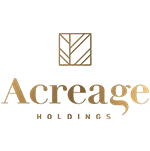 Acreage announced its fourth quarter and full-year 2021 results with full-year consolidated revenue of $188.9 million an increase of 65% year over year.  In addition, the full-year gross margin increased to 51% in 2021 and the full-year adjusted EBITDA was $24.6 million in 2021. In Q4 2021 consolidated revenue was $58.1 million an increase of 84% year over year. Also, important Acreage recently secured a $150 million credit facility to accelerate growth initiatives from AFC Gamma, Inc. (NASDAQ: AFCG).
ACRHF Stock Performance
ACRHF stock is trading at $1.70 on March 30th up 17.93% in the last month of trading. The stock has a 52-week price range of $1.17-$6.28 and is up 1.79% year to date. According to analysts at Gov Capital ACHRF stock has a 1-year forecast price target of $2.78 per share. In this case, this would represent an increase of 62.87% from its last trading price of $1.70.