Cannabis Stocks In Q4 2022
Are you trying to find the top marijuana stocks to purchase in September? According to various experts, US MSOs will be the important cannabis companies to watch in 2022. The US cannabis business has grown dramatically since the pandemic, surpassing Canadian LPs as the sector's top revenue producer.
This month may continue to be good for the cannabis industry because Congress is still working on legislation to make marijuana legal on the national level. When trading in a market like this one, day traders and swing traders often profit the most. Some long-term investors also opt to use short-term trading tactics in addition to their sizeable long-term investments in the cannabis industry. They, therefore, stand to gain from daily fluctuations in the stock's price.
Federal cannabis law delays have had an impact on the US cannabis sector, which brings in billions of dollars annually. Top cannabis stocks hit fresh lows in July, and the market began to recover. Investors may be able to profit from the market's present momentum by utilizing the sector's comeback. The top 2 marijuana stocks to watch in September are listed below.
[Read More] Are US Marijuana Stocks A Buy? 2 To Watch Next Week
Top US Cannabis Stocks For Watchlist Now
Verano Holdings Corp. (OTC: VRNOF)
Green Thumb Industries Inc. (OTC: GTBIF)
Verano Holdings Corp.
Cannabis business Verano Holdings offers customers marijuana that is legal in a number of states. The company offers a variety of brand names under which to market its top-notch cannabis products. Verano currently runs 104 dispensaries in 13 states, along with 12 production and processing facilities. Despite this, the business still has 55 outlets and has a strong foothold in Florida. Zen LeafTM and MÜVTM, two of the company's retail brands, operate dispensaries that serve both medicinal and adult-use customers. The company opened a drive-through dispensary on Flamingo Road in Las Vegas.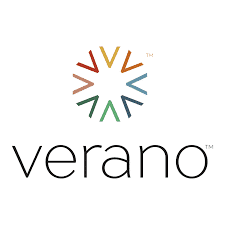 On August 16, Verano announced the results of the second quarter of 2022, which indicated a 12% increase in revenue from the second quarter of 2021 to $224 million. Additionally, the gross profit for Q2 2022 climbed from $69 million in Q2 2021 to $98 million, or 44% of revenue. In comparison to the same period in 2021, the company's second quarter of 2022 saw a net loss of $(10) million as opposed to $(30) million. The business unveiled its 55th site on August 11th in Florida. Verano's retail presence has already surpassed the 100-dispensary threshold with the launch of new shops. Zen Leaf New Kensington will be the company's 117th facility globally and its 15th connected dispensary in Pennsylvania when it opens in September, according to Verano.
VRNOF shares closed at $5.30 on September 19th down 10.17% in the past month of trading. Currently, the stock has a 52-week price range of $4.75-$15.01 and is down 57.87% year to date. According to analysts at Tip Ranks VRNOF stock has a 12-month average price target of $11.53 per share. This would represent an increase of 117.55% from its last trading price of $5.30.
[Read More] Top Marijuana Stocks To Watch To Close The Week
Green Thumb Industries Inc.
A significant player in the US cannabis consumer packaged goods (CPG) market is Green Thumb Industries Inc. There are currently 77 Green Thumb locations spread across 15 states. 111 retail licenses are now held by GTI, and more are anticipated in the future. In 2021, GTI established Cookies on the Las Vegas Strip as part of a unique partnership with the privately held Cookies Brand. After successfully acquiring Dharma Pharmaceuticals, Green Thumb has announced the opening of its marijuana business in Virginia. The business entered the Minnesota market by acquiring Leafline Industries. The business unveiled its 77th Rise location in April.

Results for Green Thumb's second quarter of 2022 were made available on August 3. To reach $254.3 million, revenue climbed by 4.8% in a given quarter and 14.6% annually. Overall, revenue rose by 19.4% over the same time the year prior in the first half of 2022, hitting $496.9 million. The company's ninth consecutive quarter of positive GAAP net income has resulted in $24.4 million, or $0.11 per basic share and $0.10 per diluted share, as of this point. The retail sales increase for the quarter was 11.7%. Comparable sales growth (stores open at least a year) declined by 1.5% on a base of 56 locations. Sequential quarter-over-quarter comparable sales climbed by 9.9% on a base of 73 sites.
On September 19th GTBIF shares finished at $11.05, down 3.91% in the last five days of trading. Currently, the stock has a 52-week price range of $7.72-$28.90 and is down 50.14% year to date. According to analysts at Tip Ranks GTBIF stocks has a 12-month average price target of $23.73 per share. In this case, this would represent an increase of 114.75% from its last trading price of $11.05.
[Read More] Top Marijuana Penny Stocks Under $1 Right Now
US MSOs and 2022 Investing
Before investing in a company, you should always do your own research. Examining the financial reports and news releases of potential investment prospects may be the best line of action. These might be the best marijuana stocks to buy right now in September as the cannabis market keeps expanding.