Top Cannabis Stocks Showing Momentum Going Into Q2 2022
As the Houses Passed the MORE Act in 2022 are you looking for top marijuana stocks to buy? Last week as the cannabis industry went into another round of possible federal marijuana legalization pot stocks have shown upward momentum.  In addition to the MORE Act, another marijuana legalization bill is expected to be introduced this month by Chuck Schumer. But at the present time, the White House is not stating its support for the MORE Act, possibly setting the stage for more of what occurred in 2021 with cannabis reform.
Last year the MORE Act passed in the House only to get stopped in the Senate along with SAFE Banking. Many cannabis investors currently believe this could occur again as this legislation makes its way back to the Senate. In 2022 investors have seen increased volatility in the market due to inflation concerns and the ongoing war in Ukraine. As the Fed begins to implement interest rate hikes the volatility in the market has made it difficult to invest in the market long term.
Because of this more investors have been taking advantage of the market volatility by trading cannabis stocks for short-term gains. In general, top cannabis stocks are known for high volatility and active traders are using chart patterns and technical indicators to increase their possibility of being in profitable trades. In the past month, the best marijuana stocks to invest in have moved significantly in the market.
Investing In Pot Stocks As With Current Market Volatility
Before investing in top pot stocks, it's important to do your own due diligence on a company. Looking into a company's financials and press releases can help you identify the best companies to invest in. In addition, learning to read chart patterns can help you establish the best positions for your investments. In 2022 many top marijuana stocks have visited new lows giving new retail traders much lower price points to start a position. As we head into the first full week in April let's look at 3 top cannabis stocks that have seen significant gains in the last month.
[Read More] 2 Marijuana Stocks To Keep On Your Radar For This Week's Watchlist
Best Marijuana Stocks To Watch Next Week In April
Tilray Brands, Inc. (NASDAQ: TLRY)
WM Technology, Inc. (NASDAQ: MAPS)
Clever Leaves Holdings Inc. (NASDAQ: CLVR)
Tilray, Inc.
Tilray, Inc. is a leading cannabis consumer packaged goods (CPG) company with operations in Canada, the United States, Europe, Australia, and Latin America. The company has established itself as a market leader in Canada and as one of the world's leading cannabis enterprises. Tilray is getting ready to enter the US market and expand its worldwide footprint. Tilray was also the first medical marijuana grower and seller in Germany. According to the company, CBD-infused foods and beverages have a lot of potential in both the Canadian and American markets. In October, Tilray and Great North Distributors established a distribution partnership to assist Canada's legal cannabis business to prosper.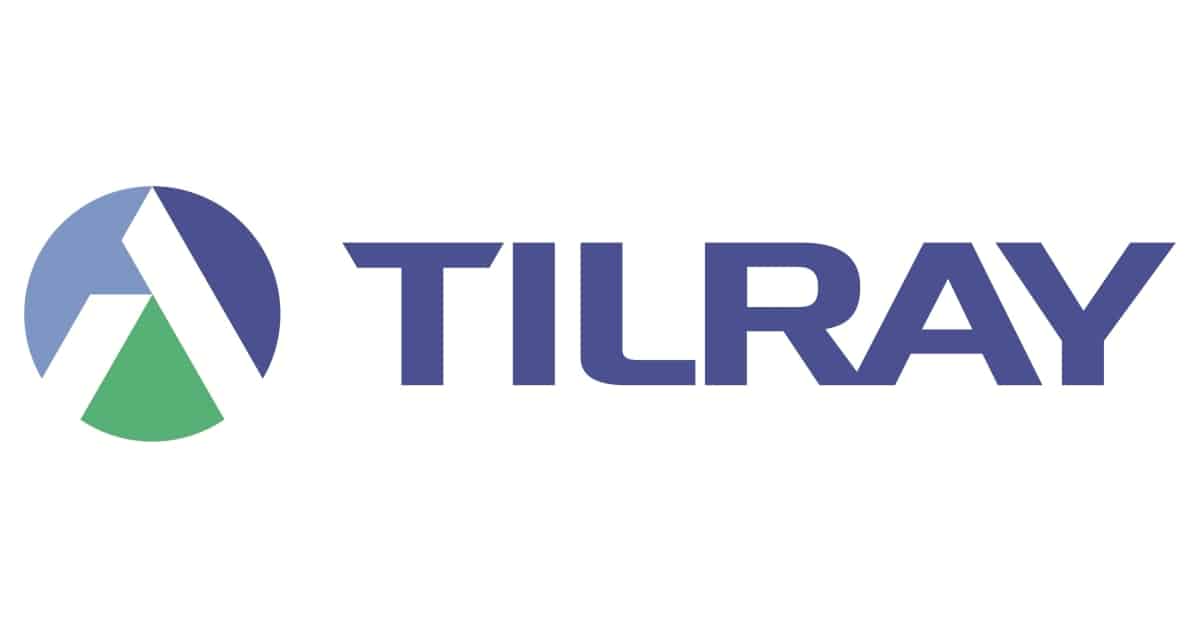 The company began selling medicinal cannabis products in Malta on February 17th. Tilray has acquired a controlling stake in MedMen convertible notes, marking the company's entry into the US cannabis industry. Tilray's net sales were $168 million in the second quarter of the fiscal year 2022, increasing 43 percent year over year. Because of the Sweetwater acquisition, net beverage alcohol sales were $15 million, while cannabis income was $70 million. The company's market share in Canada remained at the top thanks to excellent rankings in cannabis flower and pre-rolls. In the first quarter, the company lost $34.6 million and had a $12.7 million Adjusted EBITDA. The company announced in March that it will purchase $211 million in debt from HEXO Corp. (NASDAQ: HEXO).
TLRY Stock Performance
On April 1st, the shares of TLRY closed at $7.48, up 27.86% in the last month. The 52-week price range for the stock is $4.78-$23.01 and is up 6.40% year to date. According to CNN Business experts, TLRY stock has a 12-month consensus price objective of $8.00 per share. This represents a decrease of 6.95% under the previous trading price of $7.48.
[Read More] Best Marijuana Penny Stocks To Buy Now? 3 For Your Watchlist In April
WM Technology, Inc.
Weedmaps is a cannabis user and business directory with an online marketplace. WM Technology, Inc. owns it as a subsidiary. Cannabis stores typically employ the WM Business cloud-based SaaS solutions as an operating system. The products of WM Business, in general, aid in compliance with the cannabis industry's complex and ever-changing rules. Weedmaps revealed a multi-year contract with Kevin Durant's Thirty-Five Ventures earlier this year, as well as a sponsorship deal with Boardroom. In September, the company acquired Sprout, a well-known cannabis CRM, and marketing platform.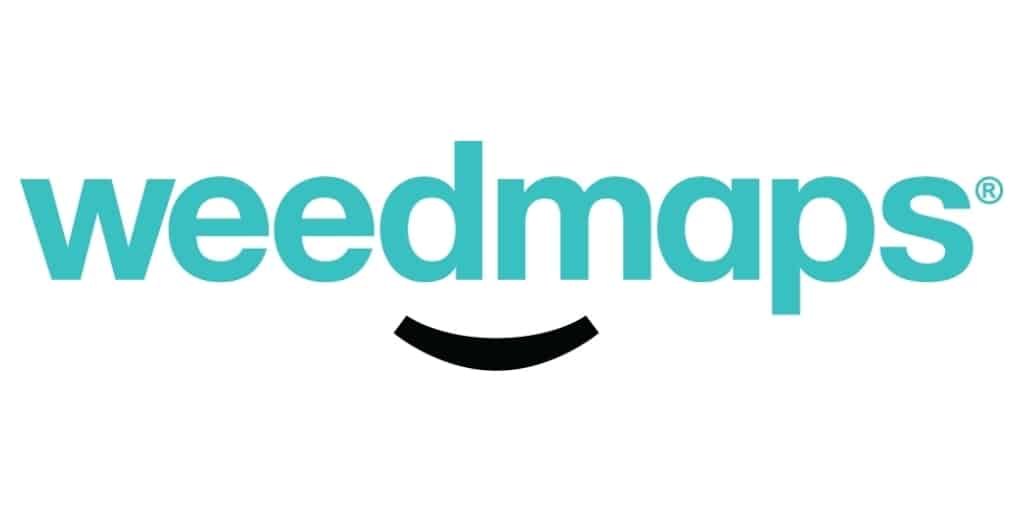 In the United States, Weedmaps now includes over 18,000 business listings and an estimated 13.9 million monthly active users. The average monthly income per paying customer has dropped to $3789. The company published fourth-quarter and full-year financial results for 2021 on February 23rd, with fourth-quarter sales of $54.2 million and full-year revenue of $193.1 million. Year over year, revenue in the United States increased by 39% in the fourth quarter and by 48% in the whole year. As of December 31, 2021, the number of monthly active users has risen to 15.7 million. As a result, gross profit came in at $52 million, representing a margin of 96 percent. Important net income was also $78.4 million, up from $10.1 million the previous year.
MAPS Stock Performance
MAPS stock closed at $7.78 on April 1st up 35.30% in the past month. Currently, the stock has a 52-week price range of $4.22- $22.24 and is up 30.10% year to date. According to analysts at Tip Ranks, MAPS stock has a 12-month average price target of $8.50 per share. In essence, this would represent an upside of 9.54% from its last trading price of $7.76.
[Read More] Top US Marijuana Stocks To Buy In April? 2 Analysts Are Giving Higher Price Targets
Clever Leaves Holdings Inc.
Clever Leaves Holdings Inc. is a multibillion-dollar marijuana company that grows, extracts, produces, and distributes marijuana. The company's current activities include Colombia, Portugal, Germany, the United States, and Canada. The two types of cannabis products are cannabinoids and non-cannabinoids. Homeopathic and other natural treatments, as well as health and detoxification products, are developed, manufactured, promoted, distributed, and sold by the corporation. Clever Leaves seeks to disrupt the existing cannabis manufacturing sector by utilizing ecologically sustainable, ESG-friendly, industrial-scale, and low-cost production methods, as well as the world's strictest medicinal grade certifications.

Clever Leaves' fourth quarter and full-year 2021 results were revealed in March. The company delivered Q4 revenue of $4.2 million up 25% year over year. Gross profit for Q4 was $0.3 million which includes a $3 million inventory write-down.  For full-year 2021 the company delivered $15.4 million in revenue up 27% from the prior year. Gross profit for 2021 was $6.8 million with a 44.3% gross margin. The company sustained a net loss of $45.7 million driven primarily by an $18.5 million non-cash goodwill impairment charge.
CLVR Stock Performance
CLVR stock is trading at $2.47 on April 1st up 128.70% in the last month. Currently, the stock has a 52-week price range of $0.908-$12.41 and is down 20.32% year to date. According to analysts at Market Beat CLVR stock has a consensus price target of $6.00 per share. This forecast represents an increase of 142.9% from its last trading price of $2.47.