Top Cannabis Stocks In Q1 2022
In March we continue to see downward market pressure affect top marijuana stocks to buy. Although this month many leading cannabis companies are reporting earnings it has not managed to become a catalyst for cannabis stocks. Currently, top US marijuana stocks have reached new lows to start 2022 and are now showing some upside as the overall markets move higher. At the present time, top-tier US cannabis companies are delivering record-breaking 2021 revenue and continue to expand in the growing American market.
Although delays with establishing regular cannabis banking and federal reform have significantly hurt pot stocks fundamentally US MSOs are performing well. Since the pandemic, US cannabis companies have grown to become the leading revenue producers in the cannabis industry. For the next five years, US cannabis sales are forecast by analysts to more than double size.
According to a recent Statista report, legal cannabis could reach $47.3 billion in North America. In 2022 North American sales are predicted to reach $20.9 billion which shows substantial growth potential for the US cannabis industry. This year renewed attempts to pass federal marijuana legalization are already underway. In April Senate Majority Leader Chuck Schumer is expected to release his marijuana legalization bill. In addition, we could see another vote for the SAFE Banking Act in the months to come. These events could be a potential catalyst for marijuana stocks this year as things progress.
Top Pot Stocks And Market Volatility In 2022
Before investing in top US marijuana stocks, it's important to do your own research on a company. Looking into a company's financials and studying how the stock performs in the market can help you make better investments. Because cannabis stocks are known for extreme volatility some investors prefer to start their positions in tiers. This means they make smaller stock purchases into a position until they have reached their desired size.
[Read More] 3 Marijuana Stocks For Your March 2022 Watchlist
In the same manner, some cannabis investors start a long position than trade around that core taking profits when the market is up and adding shares when the prices are lower. With yesterday's uptrend in the market top pot stocks could begin to climb with better sentiment. Currently, these lower cannabis stock prices could be a good entry for new investors looking for a position in the cannabis market. Let's look at 3 top US marijuana stocks for your watchlist right now.
Best US Marijuana Stocks To Watch In March
Trulieve Cannabis Corp. (OTC: TCNNF)
Ayr Wellness Inc. (OTC: AYRWF)
Columbia Care Inc. (OTC: CCHWF)
Trulieve Cannabis Corp.
Trulieve Cannabis Corp. is a high-performing cannabis corporation with a presence in 11 states and the largest market share in the cannabis industry in Florida. The company opened its 112th dispensary in the state on February 10th. Harvest Health & Recreation Inc. was acquired, and revenue is expected to exceed $1.2 billion by 2021. With 161 retail outlets, the company is currently the industry leader in the United States. In addition, the corporation has a cultivation and processing capacity of 3.5 million square feet. Trulieve has received a Georgia production license, letting the company extend its footprint in the Southeast cannabis market. In addition, the company opened its first dispensary in Massachusetts, paving the way for future growth. On February 15th the company acquired a 64,00 sq. ft. cultivation facility in Phoenix increasing its production capacity in the southwest hub.

On January 10th, Trulieve launched Live Diamonds, a hydrocarbon extraction product that is the first of its type in Florida. In November, Trulieve announced its third-quarter 2021 results, marking the company's 15th consecutive profitable quarter. The company's net revenues increased by 64% to $224.1 million over the previous year. As a result, Trulieve made a gross profit of $153.9 million, with a gross margin of 68.7%. The company's adjusted EBITDA, which accounted for 43.7 percent of revenue, was $98 million. In West Virginia, the company began its agricultural endeavors and opened its first dispensaries. On March 30th, before the bell, the corporation will report its fourth-quarter and full-year 2021 profits.
TCNNF Stock Performance
TCNNF stock closed on March 9th at $18.89 down 4.50% in the past five trading days. Currently, the stock has a 52-week price range of $18.32-$53.73 and is down 28.04% in the last six months. According to analysts at CNN Business TCNNF stock has a 12-month average price target of $59.14 per share. In this case, this represents an upside of 213.09% from its last trading price of $18.89.
[Read More] Top Marijuana Stocks To Buy For Active Traders? 3 For Your List Right Now
Ayr Wellness Inc.
Ayr Wellness Inc. is a large-scale cannabis company situated in Florida. The company now has 45 dispensaries in Florida, with a total of 62 sites around the country. The company also acquired Herbal Remedies Dispensaries, LLC, which gave them access to the Illinois market. Ayr has been granted temporary permission to sell adult-use cannabis in Massachusetts dispensaries. The Kynd premium flower debuted in Arizona in October. In Pennsylvania, the company just launched its sixth associated functioning dispensary. Ayr gained clearance to open its 86,000 square foot growing and production plant in Arizona in December. The business completed the acquisition of Levia Cannabis-Infused Seltzer on February 15th, marking a significant advance into this industry.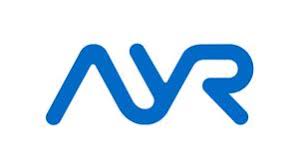 Ayr had a lucrative third quarter in 2021, with revenues of $96.2 million, up 111 percent year on year. Overall, the company's adjusted EBITDA improved by 40% to $26 million year over year. In accordance with US GAAP, Ayr reported an operating loss of $8.9 million, which included a $34.9 million one-time charge and $8.9 million in non-operating adjustments. Additionally, the company anticipates a 10% sequential growth in Q4 2021, as well as a level Adjusted EBITDA from Q3 to Q4. The company's adjusted EBITDA forecast for 2022 has been reduced to $250-$300 million, although its sales objective of $800 million has not changed. Before the market opens on March 17th, AYR will report its Q4 and full-year 2022 earnings.
AYRWF Stock Performance
AYRWF stock closed on March 9th at $12.09 down 28.50% in the past month. Currently, the stock has a 52-week price range of $11.33-$36.52 and is down 45.98% in the last six months. According to analysts at Tip Ranks AYRWF stock has a 12-month average price target of $28.00 per share. In this case, this would represent an upside of 131.60% from the last price of $12.09.
[Read More] Top Marijuana Penny Stocks To Buy? 3 For Your Watchlist Under $1
Columbia Care Inc.
Columbia Care Inc. is planning a big expansion in New York. The business recently acquired a 34-acre growing facility on Long Island, giving it one of the largest cannabis footprints on the East Coast. Columbia Care now has 131 locations in 18 US cities, including 99 dispensaries and 32 growing and processing facilities. In October, the company established its first site in Missouri, a Cannabis Dispensary. The company announced the establishment of its third gLeaf dispensary in Virginia. According to Columbia Care, boxing star Mike Tyson's highly anticipated Tyson 2.0 Cannabis brand will also be coming to Colorado. On December 8th, the company announced a rebranding in the Florida market and at its retail locations. The corporation established two new facilities in West Virginia in February.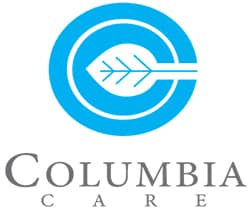 Columbia Care reported record quarterly revenues of $132 million in the third quarter of 2021, up 144 percent year over year. The company's quarterly Adjusted Gross Profit was $64.5 million, up 205 percent over the previous quarter. In addition, the company set a record with a 49 percent Adjusted gross margin and $31 million Adjusted EBITDA, both of which were up 634 percent year over year. Estimated revenue for 2021 has been raised to $470-$485 million, with adjusted EBITDA of $85-$95 million. The corporation gained state clearance in September to rebrand all 14 of its Florida retail sites. The company will release its Q4 and full-year 2022 financials after the market closes on March 15th.
CCHWF Stock Performance
CCHWF stock closed at $2.80 on March 9th down 6.04% in the past five trading days. Currently, the stock has a 52-week price range of $2.51-$7.17 and is down 27.70% in the past six months. According to analysts at CNN Business CCHWF stock has a 12-month average price target of $9.45 per share. In this case, this would represent an upside of 237.54% from its last trading price of $2.80.