Will Investors Keep An Eye On These Marijuana Stocks To Watch?
Right now is a good time to find top marijuana stocks to buy. The reason is due to the amount of pullback the sector is seeing. Still just because marijuana stocks are trading at lower prices doesn't mean every company is a good buy. You want to research and do your homework on each cannabis company. The more you know about a company and how it performs in and out of the market the better you will find if it's worth investing in. Marijuana stocks trade in an unpredictable manner due to high amounts of volatility.
The way around this or at least with less volatility is to find the cannabis companies that trade with the least amount of it. Cannabis stocks like these have the potential to see a better overall performance in the long run. For example, even with the sector down, there have been more upswings than this time last year. The strategy for most people is to buy the dips and wait for a rise in trading. Now when this recovery may take place is unknown.
However with Chuck Schumer getting ready to file his reform bill next month, many feel this will create a run in the sector. Now if you look back historically positive news on the matter has resulted in better trading for marijuana stocks. Still, with much time left in the new year, there are many developments that have yet to be seen. In its entirety, the overall growth and progress of the cannabis industry are unmatched by a few new evolving industries.
Investing In The Best Marijuana Stocks Could Be Right For You
So for those who may be new to investing in legal cannabis marijuana stocks could be a good starting point. For some with limited capital, this is an easy way to own a piece of a company that could yield solid returns. Now nothing is a guarantee as investing is always a risk no matter the sector. As mentioned above conducting thorough due diligence can help limit risk. Which is always the goal when trying to see a return on one's investment. The cannabis companies mentioned in this article are just a few marijuana stocks to watch in 2022.
Marijuana Stocks For Your 2022 Watchlist
Trulieve Cannabis Corp. (OTC:TCNNF)
Verano Holdings Corp. (OTC:VRNOF)
Ayr Wellness Inc. (OTC:AYRWF)
Trulieve Cannabis Corp.
Trulieve Cannabis Corp. together with its subsidiaries operates as a medical cannabis company. The company cultivates and produces products in-house and distributes its products to Trulieve branded stores across the United States. The company announced it will be releasing its Q4 and full-year 2021 financial results. This will be done through a conference call scheduled for March 30th, 2022 at 8:30 AM. Chairman, Founder, and Chief Executive Officer Kim Rivers, Chief Financial Officer, and Alex D'Amico, will participate in the call. As well as President Steve White.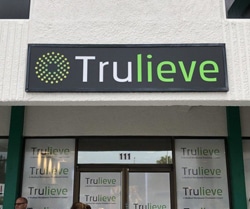 This will be to review Trulieve's financial and operating results including recently acquired Harvest Health & Recreation. In more recent developments the company announced it has partnered with Survivor's Ethan Zohn as Momenta brand ambassador. Momenta is Trulieve's in-house everyday wellness and overall well-being brand. Zohn will be documenting and sharing his holistic cannabis wellness journey and how he incorporates cannabis into his daily routine. The partnership includes local and national educational outreach, keynote speaking, philanthropic opportunities, and social media collaborations.
Verano Holdings Corp.
Verano Holdings Corp. operates as a vertically-integrated multi-state cannabis operator in the United States. It engages in the cultivation, processing, and retail license of cannabis in Illinois, Florida, Arizona, and Maryland. As well as Nevada, Ohio, Michigan, Massachusetts, Arkansas, New Jersey, Pennsylvania, and West Virginia. On March 7th the company announced it has expanded its senior credit facilities with three different borrowers.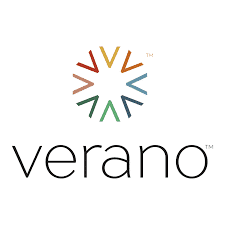 Also back at the start of March, the company announced it has drawn an additional US$100 million. This was done under its existing credit agreement pursuant to the fourth amendment to such a credit agreement. Which would be to fund expansion and strategic growth initiatives, per its previous announcement on February 1, 2022.
[Read More] The Best US Marijuana Stocks To Watch In 2022 Right Now
Ayr Wellness Inc.
Ayr Wellness Inc. a vertically-integrated cannabis multi-state operator, cultivates, extracts, manufactures, distributes. Plus retails cannabis products and branded cannabis packaged goods. Over the last 4 weeks, the company has released important updates. First, the company announced that it has closed the acquisition of Cultivauna, LLC. Which are the owner of Levia branded cannabis-infused seltzers and water-soluble tinctures.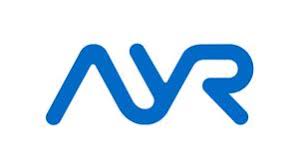 On February 22nd Ayr Wellness announced the launch of Changing Legacies, a series of record expungement clinics. As part of the series, Ayr has partnered with numerous not-for-profit and community organizations with expertise in social justice and legal and criminal justice reform.
[Read More] 3 Marijuana Stocks To Watch To Start Your Week Of Trading
The Company and its partners specifically designed each clinic to assist individuals in expunging cannabis and other non-violent crimes from their records, allowing an opportunity for a fresh start.