Top Cannabis Penny Stocks For October Watchlist
At the end of September, are you looking for the best marijuana stocks to buy? Numerous cannabis investors are now closely monitoring the market as many well-known cannabis companies trade at prices similar to penny stocks. When trading in a market like this one, day traders and swing traders often make the most money. Some long-term investors also opt to use short-term trading tactics in addition to their sizeable long-term investments in the cannabis industry.
They, therefore, stand to gain from daily fluctuations in the stock's price. As the market continues to fall, it might be time to start paying attention to the cannabis stocks that are on the rise. Given how unpredictable September 2022 has been, we'll examine 2 of the best marijuana penny stocks for your list right now.
[Read More] Marijuana Penny Stocks Holding Gains This Month
Best Marijuana Penny Stocks For October 2022
TPCO Holding Corp. (OTC: GRAMF)
MariMed Inc. (OTC: MRMD)
TPCO Holding Corp.
One of the largest cannabis businesses in California is TPCO Holding Corp. Shawn Jay-Z Carter, an artist, and businessman, Left Coast Ventures, a hemp grower, and Caliva, a direct-to-consumer platform, are all part of the TPCO brand. Carter serves as the company's Chief Visionary Officer and Chief Brand Strategist. In general, the business cultivates, moves distributes, and extracts marijuana all over California. 250 stock-keeping units worth of cannabis products are marketed by the company under 17 owned and permitted brands. 11 retail stores and delivery facilities were established as a result of the incorporation of Coastal Holdings Company, LLC in October.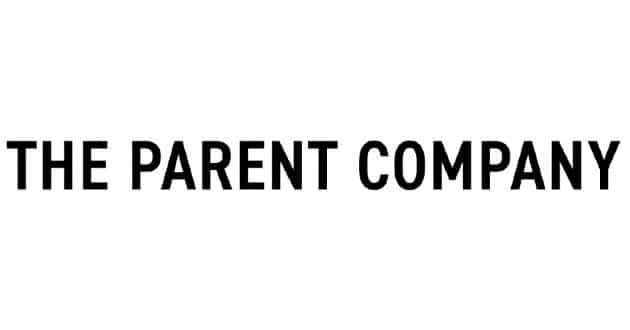 The company published financial results for the second quarter of 2022 with net sales of $27.4 million because it is focusing on higher-quality revenue streams. For instance, the business's omnichannel retail revenue, which accounts for 69% of net sales for the quarter, increased by 60% from the prior year to $19 million. For the second quarter of 2022, TPCO suffered a net loss and total loss of $30.5 million. The company reported an Adjusted EBITDA loss of $18.4 million for Q2 2022. Nordan Shat and FaZe Rain co-founded the premium cannabis brand RCVRY, which was introduced by TPCO in September (aka FaZe Rain). To end September, TPCO finished acquiring Calma, a prestigious retail space ideal for Monogram's exclusive product launches.
GRAMF Stock Performance
GRAMF stock closed at $0.60 on September 28th down 25% in the last month of trading. Currently, the stock has a 52-week price range of $0.56-$3.65 and is down 56.83% year to date.
[Read More] Top Marijuana Penny Stocks To Buy Now? 3 To Watch Under $2
MariMed Inc.
With a developed network of retail locations, MariMed Inc. has grown into a multistate marijuana business. From seed to sale, the business constructs and manages state-licensed cannabis facilities. MariMed's management group has a proven track record of achievement in its managed business divisions. Betty's Eddies®, Nature's HeritageTM, Bourne Baking Co., and Kalm Fusion® are a few of the company's top-selling and award-winning products and brands. Last year, MariMed produced the biggest cannabis-infused brownie in history to mark the launch of its Buddy Baked line. The business was acknowledged in May for producing the biggest cannabis brownie ever. In March, the company bought a dispensary in Beverly, giving it a second retail location in Massachusetts.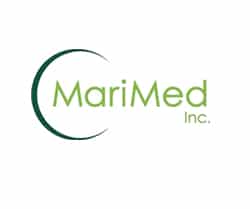 During the second quarter of 2022, the company recorded $33 million in revenue and a 45% gross margin. Non-GAAP Adjusted EBITDA came to $8.9 million, yielding a non-GAAP Adjusted EBITDA margin of 27%. The business also revised its sales forecast from an earlier range of $145 million to $150 million to $135 million to $140 million. Additionally, the corporation cut its gross margin from a previous range of 54% to 55% to roughly 50%. The company said in August that it has acquired a conditional dispensary license in the center-east of Illinois, close to the Indiana border. When it opens, it will be the business' sixth dispensary with an Illinois site operating under the Thrive brand. The business introduced award-winning brands to the Michigan adult-use cannabis market in September.
MRMD Stock Performance
MRMD stock closed at $0.44 on September 28th down 28.92% in the last month. The stock has a 52-week price range of $0.40-$0.975 and is down 49.13% year to date. According to analysts at CNN Business, the stock has a $1.23 average price target this would represent an upside of 178.41% from its last trading price of $0.44.
[Read More] Looking For Top Marijuana Stocks To Buy? 3 Ancillary Pot Stocks With New Lows
Short-Term Investments With Penny Pot Stocks
Finding out which companies have the most potential can be done by looking at their press releases and financial reports. You should thoroughly research the company before deciding on a position. Your investing results can increase if you get more proficiency with technical indicators and chart patterns. Short-term traders may profit from the current market conditions given the cannabis industry's quick local and international expansion. You could find it useful to become familiar with a variety of trading tactics during a downturn. The best marijuana stocks to add to your watchlist for October 2022 include these cannabis penny stocks.