Top Cannabis Stocks To Watch For Short Term Positions
Are you looking for ways to invest in top marijuana stocks for 2022? To start this year's trading cannabis stocks set new lows in the market before beginning to climb in February after another attempt to attach the SAFE Banking Act to another bill in the House.  In addition, another possible catalyst is coming from Schumer who announced he would introduce his federal marijuana legalization bill in April. Initially, these announcements sparked some upside for the cannabis sector this month.
One area that has not experienced significant upside in 2022 is Canadian marijuana stocks. In 2021 Canadian cannabis stocks rallied the most last February peaking on February 10th then spending the rest of the year experiencing declines. Last year the delays with federal cannabis reform caused substantial downside for the cannabis sector. In general, Canadian marijuana stocks suffered the most volatility because entry into the US cannabis market would expand their businesses significantly.
Although Canadian cannabis companies have not performed as well as leading US MSOs, they could have some potential from current trading levels.  Right now, Canadian cannabis companies continue to see growth in Canada and the global markets. Currently, many cannabis investors are looking to find possible short-term value in the Canadian sector.
Investing In Pot Stocks And Learning Better Trading Strategies
Before investing in cannabis stocks, it's always important to do your own due diligence on a company.  In general, researching a company's earnings and studying how the stock performs in the market can help make you a successful trader. Having a plan for each of your trades is important before starting a position. In general, knowing your stop loss, and your profit-taking levels can help you become a better investor in today's volatile market. As the cannabis sector continues to show some upside in February let's look at 3 Canadian marijuana stocks to add to your list this week.
[Read More] Top Marijuana Stocks To Invest In? 2 To Watch This Month
Canadian Marijuana Stocks To Watch In 2022
Village Farms International, Inc. (NASDAQ: VFF)
Cronos Group Inc. (NASDAQ: CRON)
OrganiGram Holdings Inc. (NASDAQ: OGI)
Village Farms International, Inc.
Village Farms International, Inc. and its subsidiaries in North America cultivate, market, and distribute tomatoes, bell peppers, and cucumbers grown in greenhouses. In addition, the company's cannabis and CBD businesses are concentrated in Canada and the United States. Pure Sunfarms, a completely owned subsidiary of Village Farms, is one of North America's largest cannabis companies. Pure Sunfarms has got a cannabis production license for a delta 2 greenhouse, which would increase their output capacity by 50%. Village Farms debuted a new corporate identity as well as a new website, www.villagefarms.com, earlier this year. On February 3rd the company gave an early warning press release that Michael DeGiglio is exercising expiring stock options and sales 100,000 common shares of Village Farms.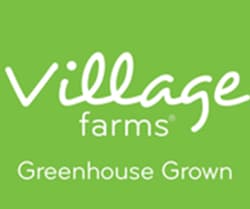 Village Farm revealed its third-quarter results for 2021 in November, and Pure Sunfarms had again another record-breaking quarter. Pure Sunfarms was responsible for $27.4 million of the $31.2 million in marijuana sales, while Balanced Health Botanicals was responsible for $3.8 million. These two enterprises were responsible for 43% of Village Farms' overall income. On November 15th, the business announced that it had bought 70% of ROSE LifeScience, a Quebec-based company. ROSE is a vertically integrated, branded, and third-party supplier with a focus on Quebec.
VFF stock closed at $5.20 on February 9th up 4.63% for the trading day. Currently, the stock has a 52-week price range of $4.53-$20.32 and is down 47.53% in the past six months. According to analysts at CNN Business VFF stock has a 12-month median price target of $18.23 per share. In this case, this would represent an upside of 251.25%% from its last trading price of $5.20.
[Read More] Best US Marijuana Stocks To Watch Before Federal Cannabis Reform
Cronos Group Inc.
Cronos Group Inc. is a multi-billion-dollar cannabis grower and distributor with operations on five continents. In general, the company has built a cannabis brand portfolio that has received excellent reviews from customers in Canada. Cronos also said that it paid $110.4 million for a 10.5 percent share in PharmaCann. Several factors, including the status of federal cannabis legalization in the United States, will influence the purchase. PharmaCann's six manufacturing facilities and 23 dispensary sites would be in the deal. The business debuted a new line of dual-flavor cannabis edibles earlier this year. The flavor of these new edibles is claimed to be popular among adults.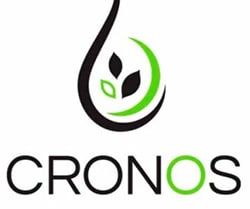 Cronos' earnings in the second quarter of 2021 fell short of expectations. In the second quarter of 2021, the company generated net revenues of $15.6 million, up to $5.7 million over the previous quarter. Cronos lost $15.8 million in the second quarter of 2021, up to $12.9 million from the previous year's comparable period. According to the business, the loss is due to a $12 million rise in inventory write-downs in the ROW sector in Q2 2021. In the second quarter, the company's adjusted EBITDA loss was $49.8 million, up to $22.8 million from the second quarter of 2020. The company issued a default status report on January 28th and is working hard to finish the mandatory filings by February 18th.
On February 9th CRON stock closed at $3.72, with a 52-week price range of $3.12-$15.83. CRON stock has a 12-month consensus forecast price target of $5.50 per share, according to CNN Business analysts. This projection represents a 34.44% increase over the stock's most recent trading price of $3.72.
[Read More] Top Marijuana Penny Stocks To Buy? 3 For Your Watchlist Right Now
OrganiGram Holdings Inc.
OrganiGram Holdings Inc. is a well-known Canadian producer of legal marijuana and cannabis-based goods. The company is generating high-quality marijuana that is grown indoors and can be used for both medical and recreational purposes. To strengthen its position in the global cannabis sector, Organigram is expanding its foreign business relationships. The company's wholesale cannabis delivery service and online sales are both growing at a rapid pace. SHRED'ems Gummies are a high-quality addition to Organigram's SHRED product line. Edison JOLTS are also the first flavored THC ingestible extracts with a high THC level to be released in Canada.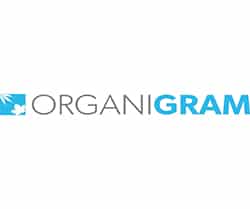 Since July 2020, OrganiGram has introduced 84 new SKUs to their product line. Two new high-potency strains were introduced in Q3 under the Edison brand, which has a greater profit margin. On January 11th, the company reported $30.4 million in net sales for the first quarter of fiscal 2022. Organigram's revenue has reached a new high, putting the business in fourth position among Canadian LPs. In December, the business boosted its investment in Hyasynth Biologicals, a leading cannabis biosynthesis company, to $7.5 million, bringing its total investment to $7.5 million.
OGI stock is closed at $1.58 up 1.94% for the trading day. The stock has a 52-week price range of $1.30-$6.45 and is down 38.55% in the last six months. According to analysts at Tip Ranks OGI stock has a 12-month average price target of $2.37 per share. In this case this would represent an upside of 50.80% from its last trading price of $1.58.