Many marijuana-related businesses are oftentimes faced with many banking obstacles. This is due to the ongoing battle to enact cannabis banking legislation from the federal prohibition of cannabis. Well according to a recent study banking activity has increased in states that legalize marijuana.
The study doesn't make a direct association between state-level marijuana reform and the increased activity. However, it does firmly indicate that there's a connection—even if the elements behind the scenes aren't precisely straightforward.
Investigators set out to explore banking trends in states that have legalized cannabis. They are looking at bank regulatory filings with the Federal Deposit Insurance Corporation (FDIC) from 2011 to 2016. Plus researchers discovered proof that "banking activity (deposits and subsequent loans) increase considerably in legalizing states relative to non-legalizing states."
That's in spite of the fact that most financial institutes run the chance of being penalized by federal regulators. Which would be for working with businesses that deal with a federally controlled substance being marijuana.
"While uncertainty can result in overly cautious behavior and hinder economic activity, we do not find evidence of this with cannabis laws and the banking industry," the authors wrote in the new paper—titled, "THC and the FDIC: Implications of Cannabis Legalization for the Banking System."
What's Next For Cannabis Banking In Legal States
The study analyzed data from "150,566 bank-quarter observations from 6,932 unique banks located in 46 different states." It uncovered that deposits went up by an average range of 3-4. percent. Also, bank lending also saw a 6-8 percent jump post-legalization.
Honestly seeing a rise in banking activity in legal states after the opening of new markets is nothing to be shocked by. Even if some banks take the chance and work with MRB's. The growing cannabis industry also supports an array of ancillary firms. As well as other traditional companies that offer services to cannabis retailers and cultivation workers.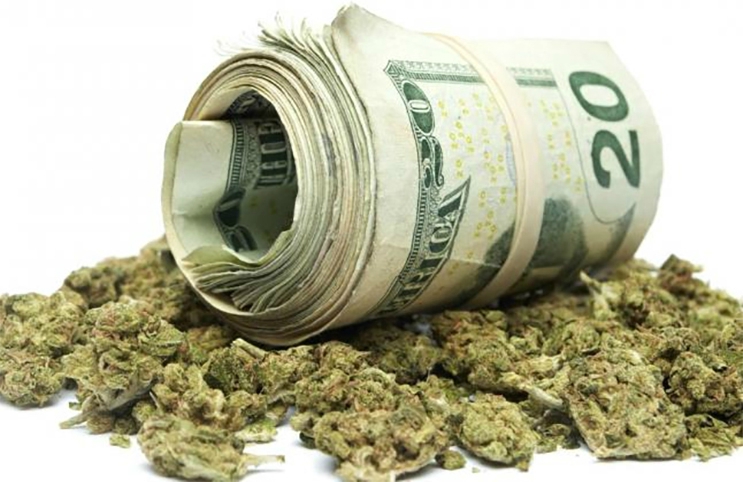 At the end of June, there were over 700 banks that filed reports declaring they were actively working with cannabis clients. That's up from 689 in the previous quarter. Yet these new numbers are still down from a high of 747 back in 2019. But the question still stands why are some banks deciding to take on marijuana clients? To which other financial institutions remain skeptical of federal repercussions
The ones who wrote up the study are from the University of Arizona, Drexel University, San Diego State University, and Scripps College. These individuals presented two possibilities about why "the risk from regulatory uncertainty did not decrease banks' willingness to accept deposits or make loans."
How Long Will Legal States Exploit This Banking Loophole?
The increase "may suggest that banks were either unconcerned about the potential risk associated with accepting cannabis-related deposits. Or optimistic about the chances that regulations will adapt to the needs of legalizing states," the paper reasons.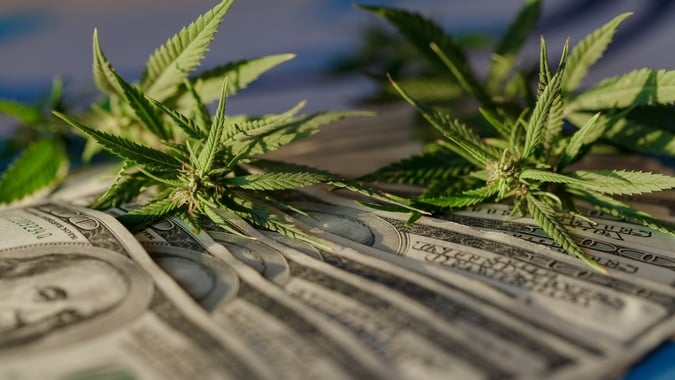 Enthusiasm about working with a federally illegal industry may well have been bolstered in 2014. This was when the Financial Crimes Enforcement Network under the Obama administration issued guidance to financial institutions. The guidance was for reporting requirements for cannabis-related businesses.
The alternative is having, optimism about federal reform which also seems achievable. It was around this time that the bipartisan Secure and Fair Enforcement Act was first introduced. To which there was a significant rise in banks reporting that they have cannabis business clients.
Final Thoughts On Increased Banking Activity In Legal States
The SAFE Act has been passed 5 times inside of the House of Representatives. Yet the SAFE Act still finds a way to stall in the Senate. Overall financial institutions reporting marijuana accounts have remained relatively stable since 2019.
"Although many have speculated about the increased legal risks to banks, there is a lack of evidence for instances where banks are criminally prosecuted or lose their federally insured status," the study states. "If these negative repercussions rarely happen, it makes sense that banks would not respond to the legislative uncertainty."
[Read More] Americans Feel Joe Biden Will Not Keep His Campaign Pledge On Cannabis Reform
"As more state regulators issue statements in support of banks and credit unions serving the cannabis industry, the financial institutions can become more optimistic about the chances that regulations will adapt in their favor with time," the authors wrote.
Insight To The Future Of Cannabis Reform In The United States
Beyond staying positive for the future of reform that certain legislators have expressed, their thoughts. Which came after the big sting from SAFE Act being pulled from the recent large-scale defense bill. A pro-reform Republican senator recently criticized Democrats for failing to pass marijuana banking legislation. Even though having a congressional majority and control of the presidency.
[Read More] Cannabis Legalization Would Benefit Marijuana Stocks Greatly
For what it's worth, the secretary of the U.S. Treasury Department recently said that freeing up banks to work with state-legal marijuana businesses would "of course" make the Internal Revenue Service's (IRS) job of collecting taxes easier. With regard to the SAFE Act, a bipartisan conglomerate of two dozen governors have united. They recently urged the heads of Congress to advance marijuana banking reform. Specifically through the large-scale defense legislation.