Investing In The Cannabis Industry This Year? Here's What You Should Know
Right now marijuana stocks are showing some solid momentum. Much of this current upswing can be due to serval factors. For one the push for federal cannabis reform. This has created a great amount of speculation about the future of the sector. Mainly because marijuana stock investors are not trading on fundamentals as much. Although this month many cannabis companies have shown solid earnings. Which has played a small role in seeing increase momentum. The other part can be due to other areas in the stock market that the cannabis sector is trying to keep up with. As well the war between Ukraine and Russia has impacted the market altogether. Still the overall growth and success of the cannabis industry is strong. A large number of people feel that with the possible ending of cannabis prohibition will trigger a big recovery for marijuana stocks. However, there is much more going on than some people are talking about.
The Progress Of The Cannabis Industry 2022
Outside of the market, a good amount of publicly-traded cannabis companies are picking up steam. For instance, some MSOs have continued to move into other legal markets across the United States. This shows the type of growth that coexists with being a profitable business. The increase in demand for cannabis and cannabis products is getting bigger. As well state-level reform with the potential passing of new legal states. As once said before 2022 is poised to be a big year for the cannabis industry. Below we will recap and go over some of the progress and future ventures that are set to take place.
These States Will Soon Vote On Legalizing Marijuana
Delaware: At the end of January 2022 the House Health and Human Development committee passed HB 305. This is a bill that would make cannabis legal for people 21 and older. It would also enact a method of regulations that focuses on public health and equity.
Ohio: Currently Ohio already has medical cannabis program in place. However Republican legislators in the state are submitting proposals to legalize recreational cannabis for users 21 years or older.
Missouri: Currently in the state many advocates and supporters are working to obtain enough signatures in support of reform. With enough signatures from residents of Missouri its possible in 2022, we see a cannabis bill on the ballot.
Maryland: This state is one of the many that have an active medical marijuana program. However this year Maryland may soon vote on legalizing cannabis for adults.
Minnesota: Technically Minnesota already passed legislation to legalize recreational cannabis. However, due to certain circumstances, the bill stalled in committee. But as of now, legislatures in the state are working to enact the bill. Tim Walz has added funding to enforce legalization in his annual budget request to lawmakers as well.
Federal Cannabis Reform 2022
This year we could see the possible passing of several federal reform measures. For starters, we have 2 reform bills that would end cannabis prohibition in the United States. The first one is from Senate Majority Leader Chuck Schumer. This particular bill would not only end prohibition but it would also enforce social equity.
[Read More] What's Happening With CBD Regulations In The Cannabis Industry?
The second bill is from the Republican party which is more focused on the business aspect and how to properly regulate cannabis overall. As for another part of federal reform there, a cannabis banking measure has made it through the House. This passing came as part of a package of several amendments.
Top Marijuana Stocks To Watch This Week
Jushi Holdings Inc. (JUSHF)
Jushi Holdings Inc. a vertically integrated cannabis company, engages in the cultivation, processing, of cannabis. As well as retail, and distribution of medical and adult-use products. It focuses on building a portfolio of cannabis assets in various jurisdictions across the United States. In the last month of trading JUSHF stock has been on a volatile downtrend.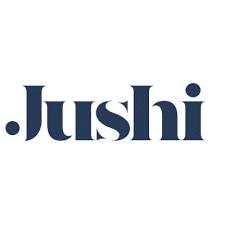 However, over the last week of trading, this marijuana stock has started to show signs of more momentum. Looking from the 14th of Marc to the close of the 18th JUSHF stock is up 14 percent. With a new week soon to start hopefully, the company can continue to trade up.
Fire & Flower Holdings Corp. (FFLWF)
Fire & Flower Holdings Corp. through its subsidiary, Fire & Flower Inc., operates as an independent retailer. The company offers cannabis products and accessories through its retail locations located in the provinces of Alberta. As well as Saskatchewan, Manitoba, Ontario, and Yukon. So far in march FFLWF stock has shown more up and down trading. At the start of March FFLWF stock began on a good one holding a promising market position.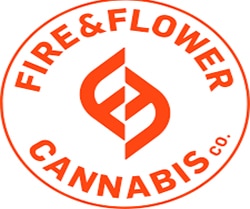 Yet during the first week, the company started to trade with more volatility. After March 10th is when this marijuana stock started to see its biggest drop for the month. Nonetheless, from the 15th of March to the end of the day on the 18th FFLWF stock saw a 12 percent jump in trading.
[Read More] Amazon Is Showing Big Support For Federal Cannabis Reform
Trulieve Cannabis Corp. (TCNNF)
Trulieve Cannabis Corp. together with its subsidiaries operates as a medical cannabis company. The company cultivates and produces products in-house and distributes its products to Trulieve branded stores all throughout the USA. Over the last 3-4 weeks trading this marijuana stock to watch is still looked at as a top choice. The company is widely regarded as one of the top multi-state operators in the industry.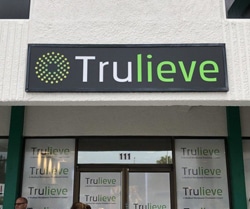 At the end of February, TCNNF stock was still facing a drop in trading. This downtrend carried over into March., Yet as of 15th to the close of this past Friday this top marijuana stock to watch has once again started to move back up. Plus with other ventures in the works for the company, there is potential to see TCNNF stock further recover during this week.