2 Marijuana Stocks To Watch On Columbus Day
Right now marijuana stock investors are taking advantage of this recent uptick in trading. From the end of September to currently in October marijuana stocks have been having better upward consistency. This has given better optimism toward future investing and trading of marijuana stocks. If you are looking to find marijuana stocks to buy there are some steps to consider beforehand. You want to follow the sector and get familiar with how the different companies perform in the stock market. Once you get an understanding of how various companies trade you can have better insight into which could be the better buys.
Also, you want to learn about the company out of the market. For example, when a company is trading well but has issues as a business oftentimes it leads to a drop in the market. As well you want to learn about how well the company runs its business and if they report good financials. If a company is profitable out of the market it tells investors that this marijuana stock could be something to watch. Next, you want to build a watchlist and use this above info on due diligence to determine which are better for your portfolio. The cannabis stocks below are some options to consider this week,
Top Marijuana Stocks To Watch Right Now
Curaleaf Holdings, Inc. (OTC:CURLF)
Verano Holdings Corp. (OTC:VRNOF)
Curaleaf Holdings, Inc.
Curaleaf Holdings, Inc. operates as a cannabis operator in the United States. It operates in two segments, Cannabis Operations, and Non-Cannabis Operations. This past week the company has opened 2 new dispensary locations. One is located in Ocala FL and the other is located in Scottsdale, Arizona. In Ocala and throughout the state, Curaleaf is accepting and distributing donated supplies to those impacted by Hurricane Ian and has also implemented a relief fund for its Florida team members.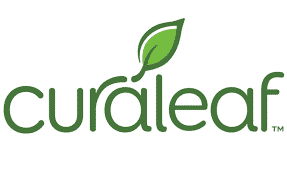 In addition this the above news the company also plans to release its Q3 2022 financial and operational results. So Curaleaf will report its financial and operating results for the second quarter that ended September 30, 2022, after the market close on November 7, 2022.
[Read More] Joe Biden Will Soon Pardon Federal Offenders For Simple Marijuana Crimes
Verano Holdings Corp.
Verano Holdings Corp. operates as a vertically integrated multi-state cannabis operator in the United States. It engages in the cultivation, processing, wholesale, and retail distribution of cannabis throughout several states in America. This past week on October 7th the company opened MÜV Panama City Beach and MÜV Port Orange. These 2 locations make for the company's 60th and 61st Florida locations.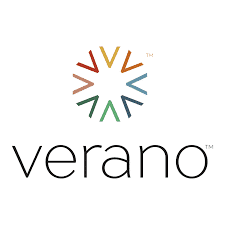 To support the Company's Florida team members and hurricane recovery efforts across the state, Verano will provide assistance to employees who incurred damage to their homes or property as a result of the storm. The Company will also make a donation to a Florida Relief Fund to support communities across the state directly impacted by Hurricane Ian.
[Read More] Top Cannabis REITs To Watch In October 2022
Words From The Company
"We are incredibly grateful for our team who faced unique challenges in the wake of Hurricane Ian, and did everything possible to maintain access to medicine for our patients while also prioritizing their own health and safety," said John Tipton, President of Verano.